Tackling the development of a new search and social media course is no mean feat – ask Aleksej Heinze, from Salford University's Business School! He's been the driver behind a new academic-led, industry-supported search and social media course.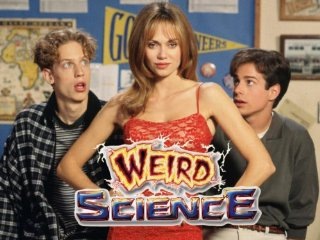 With MEC's support for the course, Aleksej and I have met a number of times to discuss areas of the course's content, with a view to develop not purely from an academic stand-point, but to consider real-life scenarios. One of the things that came out of the debates we had then was this idea of posing several alternative approaches to search and social marketing in a way that prompted this idea of a course that promotes a foundational and more advanced level of understanding, with a thread of critical thinking throughout.
I love this idea. I've previously shared what we work to deliver as part of our SEO training academy over on SEP, and one of the key items we raised here was in nurturing people's analytical and inquisitive behaviour in SEO. We're working in a very subjectivity-led industry, as opposed to that of an exact-science. SEO is an art built on the peripheral knowledge of the science of information retrieval after all, and even where people work towards making their approach to SEO more scientific, it's nothing more than a weird science at best.
Critical thinking challenging misinformation
I like the idea that we dig in to out analytics and visibility, we test and explore on-site and off-site approaches to search engine optimisation. As long as we share these observations with an understanding that isolating these test from unknown variables, sample sizes, caveats and a reframed methodology if necessary for the next round of tests, then I think this can be a healthy process to go through that just taking from elsewhere in the community. This does not mean to say that all research should be shared, but just to say that even if you're a bedroom SEO, then keeping an eye on the limitations of what you and others are testing is really quite healthy.
We recently shared some early observations on Google Instant usages in the UK. We shared the shared the sample size, the number of verticals the test stretched across, limitations, a brief explanation of the approach to the analysis makes the research a little more valid, and very open-ended conclusions (making this more observational than definitive conclusions). Through this approach it makes it easier for others to test for themselves the validity and value of what is being said, as opposed to just loose supposition.
I see Michael Martinez as someone with a very forthright opinion around the management and understanding of SEO, and certainly someone where critical thinking appears as a common thread in most of his articles. For instance, on this very subject of science, SEO and chatter:
"…we share, we discuss, we analyze, and we critique. Scientists do this all the time. The chief difference between real scientists and SEO scientists, however, is that real scientists agree to be bound to a standard of quality that the SEO industry eschews…The science is based solely and completely upon what we do share that is confirmable and reliable. Everything else is just talk."
This differentiation is a very healthy one. Highlighting what is chatter, and what is definitively scientific in approach and output is all part of critical thinking, and I think that people can really take something away from this. SEO is, without a doubt, still in its infancy. It is still shaping up as an established industry, and it certainly hasn't developed a comprehensive understanding of how to approach tests, knowledge sharing and the conclusions we pull from this. But with that in mind, a little more critical thinking and a more resolute focus on the real value of what is being shared in training rooms, books and blog posts world-wide should almost certainly be a good thing. I think so, anyway.
SEO Pride and Prejudice
Like many, I want to go to work and feel pride in what I do with the teams of people I work with, and this sense of pride may well be helped by the sense that collectively in our offices, we feel that we are delivering a solid SEO service, far beyond that what we are exposed to in many other places elsewhere. So although we feel that other SEO propositions are misguided (which in itself is quite flattering and enlightening for our own), but it does require an element of astute critical thinking to highlight what we believe is good, bad and unhelpful information for how we approach SEO – and this is the whole point of this article.
Others though, see this wealth of misinformation as a real competitive advantage, including Aaron:
"I used to dislike misinformation in the SEO industry, but I have since come to realize that the more misinformed the public is the more opportunity there is for me. If it wasn't abstract and full of misinformation then someone overseas would be doing it for $5 a day and I would lose most of my income. So I say let's see some more bogus scientific studies."
Now, I wouldn't go down such a hard-line route as this, as I personally think that there are too many areas in the provision of SEO consulting that really can't be provided in a more commoditised way (just in the same way as marketing, PR, creative teams haven't been outsourced to more inexpensive regions of the world). That said, I do think there is a great deal of value in the comment, as it essentially acts as a sort of filtering system – separating the wheat from the chaff.
Critical Thinking & SEO Strategy
Transferring critical thinking to the way we learn is only one application though; developing plans and delivering activity with critical thought can be hugely helpful too. So let's get down to a few tips…
Quite a few years ago, two gentlemen, Simon Wootton and Terry Horne, developed 6 suggestions for critically evaluating strategic ideas and plans. These were:
Competitiveness
Controllability
Compatibility
Feasibility
Impact
Risk
At a strategic level you can quite easily see how critical thinking of this nature can really test the true value of ideas in the context of which they sit.
But, how do you teach day-to-day critical thinking?
Some might argue that critical thinking can't actually be taught at all, and it's actually more to do with what the person was born with between their ears, but I whole-heartedly disagree. I think you can quite easily teach someone to work to a framework of which challenges the validity of an opinion, and develops a reasoned, critical judgement of their own.
The UK's Open University provides a few ideas around how critical thinking can take shape, and importantly, how you can nurture critical thinking. A few take-aways from these articles that I think are especially helpful for those more SEOs interested in critical though include:
Pause for thought when reading – we're in an online industry where we know scanning of content is prevalent so occasionally pause for thought.
Actively learn – critically engage in the content. Ask yourself how, why, what, when, who, etc as often as you can about subjects you think are especially important.
Work with others – learning alone is not going to be helping in moulding balanced and considered opinions as through shared-learning we naturally test each other's understanding.
Think independently – just because you've read something, doesn't make it true!
There's really isn't anything too sophisticated in what is being said here – something I often think when reading management books, but challenge is really bringing to life as part of your day-to-day behaviour. Are you up to the challenge?!
Anyway, give it a try – see if this sort of approach to reading blog posts, books, attending seminars or conferences, changes the way you understand and use the information around you.