Fact:
Your next great content piece is not going to come from Googling random lists of ideas and reading results like "101 Blog Post Ideas That Will Make Your Blog 'HOT'" or "Unlimited Blog Post Ideas to Blast Off Your Blog."
It's just not going to happen.
Want to know where the best ideas come from, instead?
Inspiration.
To get your brain gears turning, you need to see fantastic examples of creativity in content, and then apply that inspiration to your content niche, voice, style, and industry topics.
Relying on a list of random ideas, on the other hand, might actually backfire.
For instance, if you need content ideas for the medical industry, will suggestions like "sing a song and record it" or "write down all the random thoughts you had today" really help you? (And yes, these are real, actual suggestions from one popular post.)
If they do, that's great.
If they don't, I have an alternative.
Here are some fantastically creative content examples you can mine for inspiration.
Check out what these brands did, then your marketing team can take that as motivation to dig in and get interesting, innovative, and inspiring, too.
Content Creation Inspiration: 3 Fun Ideas to Try
1. Host a Blog Q&A Session for an Industry Topic
Blog Tyrant's Ramsay Taplin created this great Q&A post that had a bit of a different spin.
Instead of compiling questions and answers in a long article, he opened up the blog comments and let people ask their most burning questions about blogging, which he answered personally.
He also offered to visit their sites so he could better understand the context of their personal blogging queries.
He ended up getting over 100 questions about blogging, how to start a blog, how to grow an email list, and more.
To make sure the comments didn't get unmanageable, he offered to answer one question per person and closed the comments after 30 days.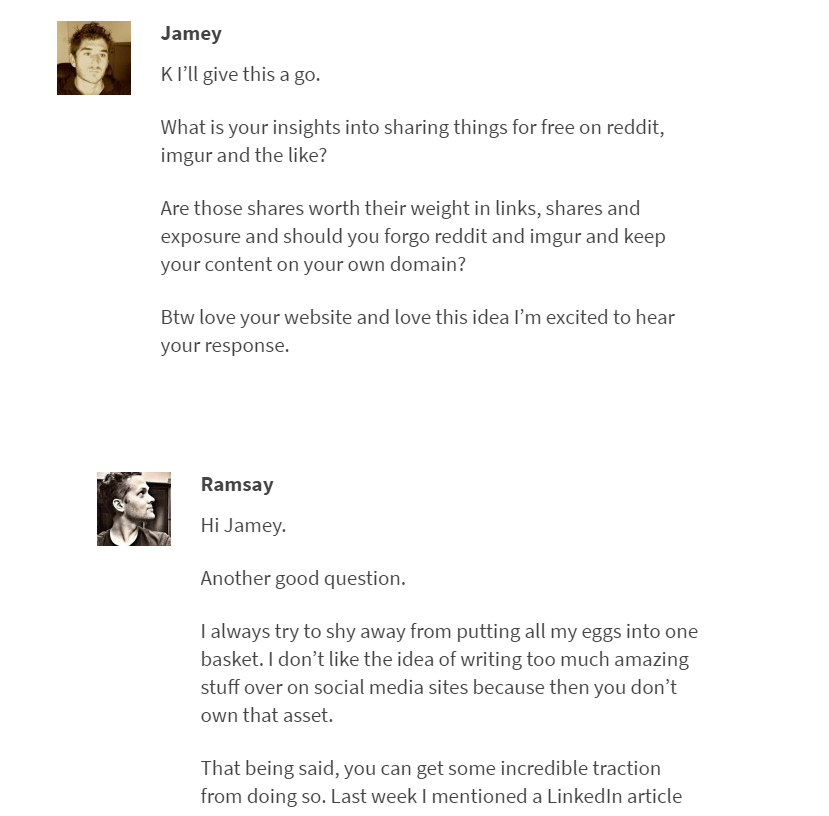 A Q&A done in this fashion is a great way to engage with your audience and share your know-how, which also helps build your authority.
The questions you get will give you ideas for blog topics moving forward, as well – win-win!
2. Give a 'Behind-the-Scenes' Peek – Warts and All
You've probably heard this idea before. Plenty of people do it, but most don't go in-depth.
Follow the lead of The National Museum of American History and give your audience a no-holds-barred look at how you make your operation come together.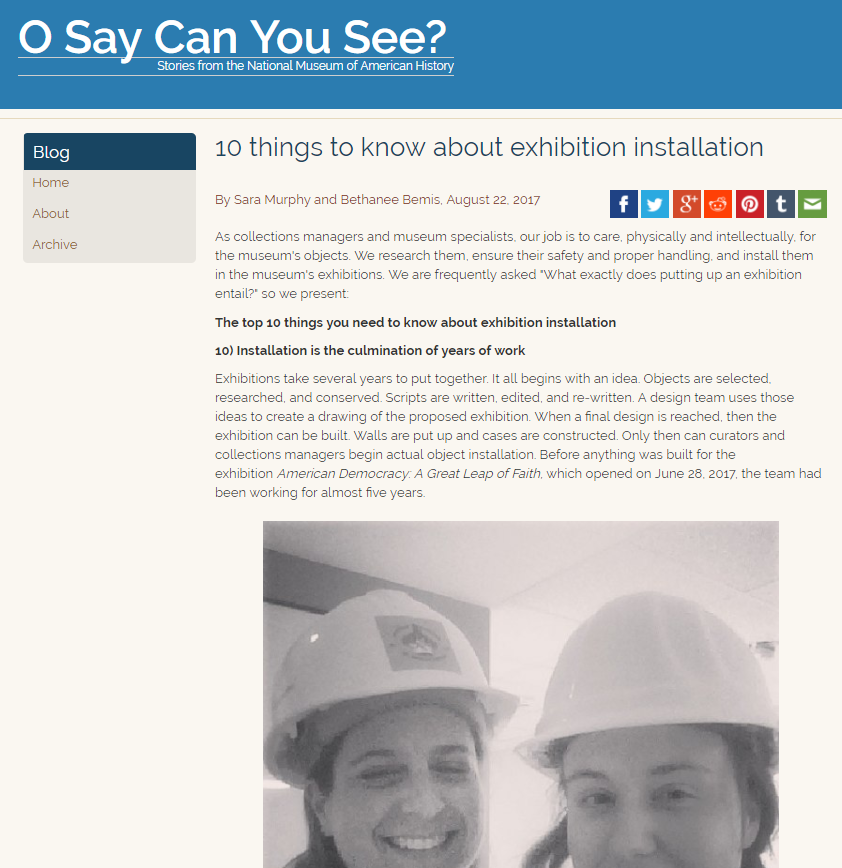 People are always curious about others' success, but what's more interesting is showing the downs as well as the ups.
For example, in this NMAH post, a museum curator gives us an inside look at exactly how an exhibition comes together.
The curator shares common challenges they face, unexpected parts of the job, and lots of inside peeks. It's a fascinating look at something most people never think about when they visit a museum.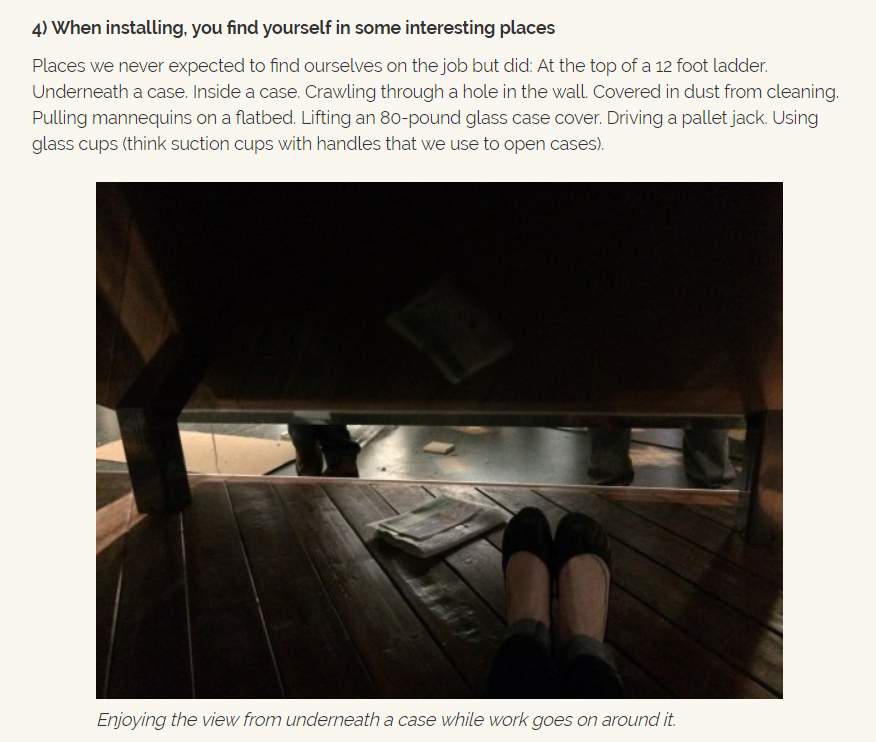 The best part? It ended up being an incredibly popular post on the blog. According to BuzzSumo, it's one of the museum's top-shared posts of all time:
In similar fashion, give your readers a peek at what happens behind the curtain of your glossy business veneer and web presence.
Don't just post a staff photo on Facebook – write a post about a business challenge you recently faced and how you overcame it. Or, take your audience on a photo tour of your offices and go into detail about why it works for your team.
In short, don't be afraid to post creative content that gets real – people will respond.
3. Offer a Useful or Fun Quiz
Who doesn't love a quiz?
BuzzFeed is huge for a reason – people love answering questions to learn more about themselves, no matter how silly or inane the results (like this quiz about cats and fortune-telling).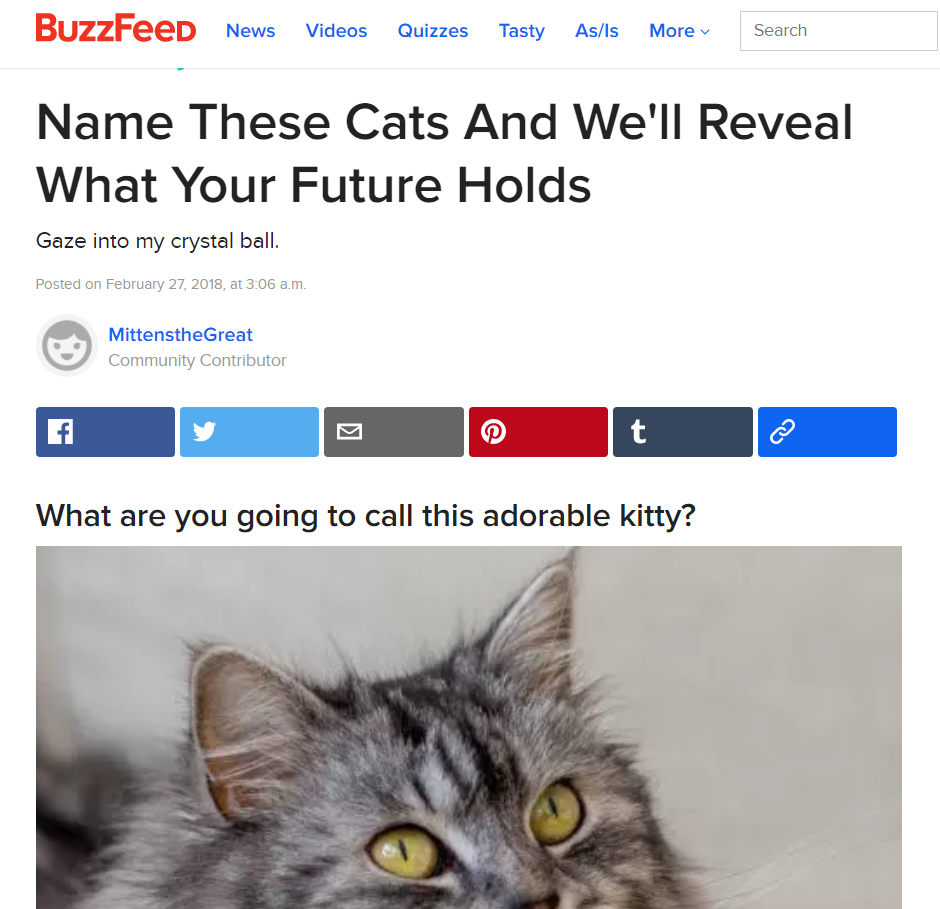 Apply this idea to your content like the folks at Warby Parker did. They created an interactive, illustrated quiz to help customers choose frames for their "Home Try-On" service.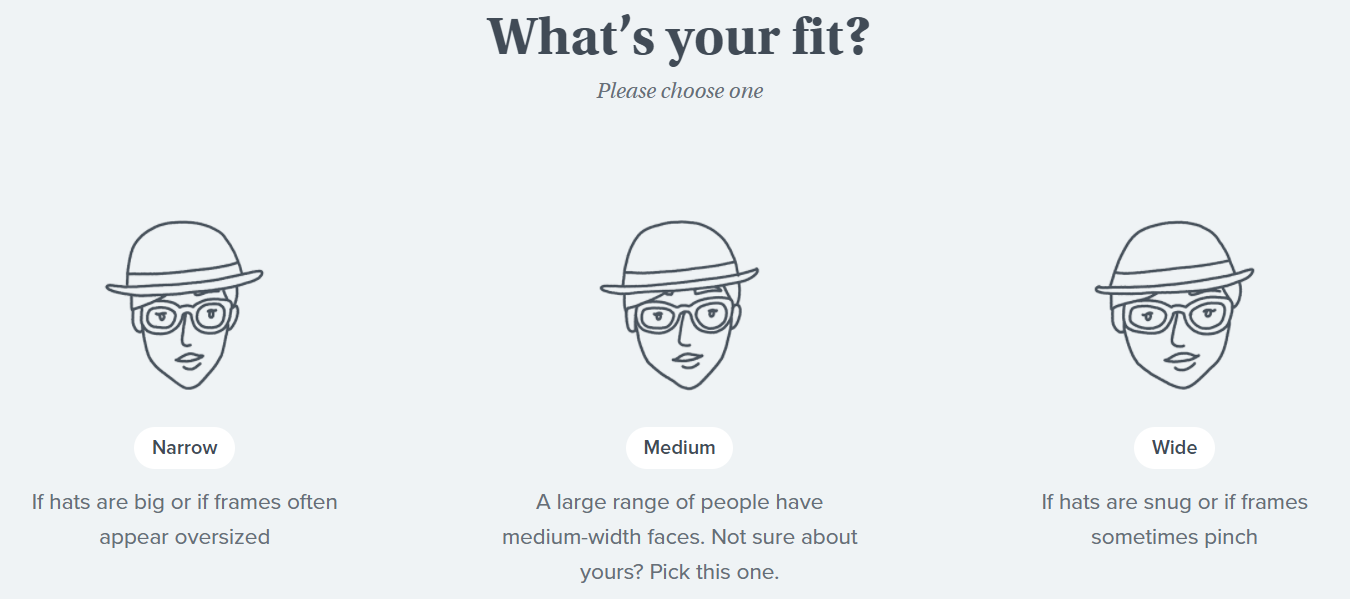 The results are really satisfying – you end up on a page with customized recommendations for frames based on your preferences.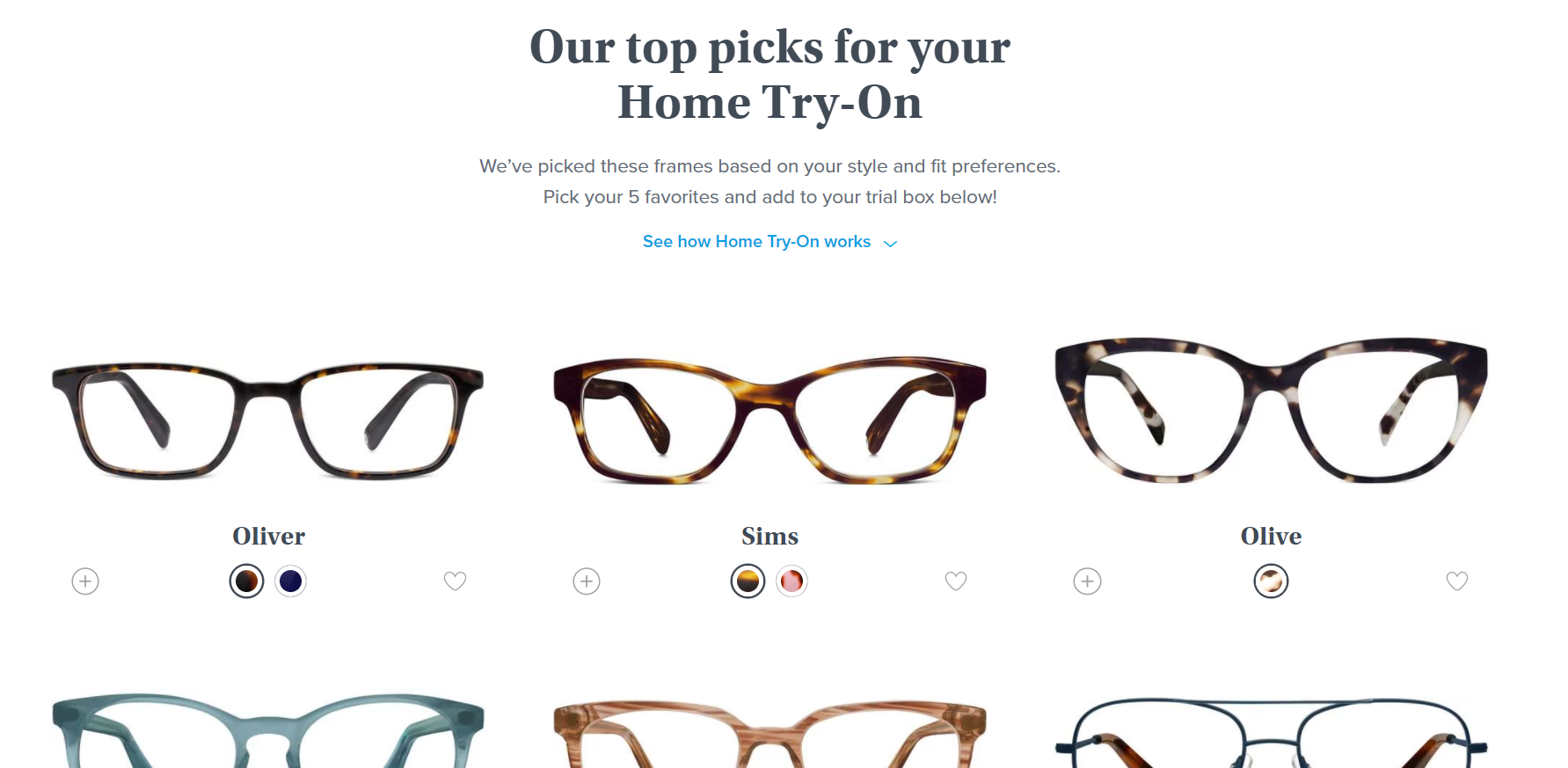 According to Content Marketing Institute, there's huge value in this approach. A poll on interactive content revealed that 75 percent of those who use it said it helps with better lead nurturing. This is because the content and presentation give a good sample of the brand.
Another 77 percent said content such as interactive quizzes has "reusable value" – it can be repurposed and may incite multiple visits from users.
There are hundreds of reasons and ways to create quizzes, not just for shopping but also for pure enjoyment.
You can be as serious or as light-hearted as you want – just keep it relevant to your industry for best results.
What's the Takeaway for Better Content?
These content examples all have one thing in common:
They're different from your average, run-of-the-mill how-to post, infographic, or listicle.
They step outside the box a little to deliver fun, engaging content that works.
Take inspiration from these examples and see how you can take your own content a bit left-of-center this year.
Start with a tried-and-true idea, then play with it. Do your own take. Twist it, and remold it to make it yours.
Then see what happens.
More Content Marketing Resources:
---
Image Credits
All screenshots taken by Julia McCoy, March 2018