This is a sponsored post written by XOVI. The opinions expressed in this article are the sponsor's own.
Search engine optimization can sometimes be a bit of a minefield requiring prior experience and expertise. XOVI, an SEO and social monitoring software, presents a few quick and easy tricks which anyone can carry out using their popular all-in-one marketing suite.
Competitor Keyword Analysis
Everyone knows keywords are important, but how do you know which ones matter most? One way of deciding which keywords to target for your website is by taking inspiration from your competitors. Simply enter your own domain and a competitor domain in XOVI's domain comparison tool to view the keywords for which each domain ranks in the top 100 in google.com, google.co.uk, google.de, etc.
Turn off the results for your own domain to view only those keywords for which your competitor ranks, but for which you do not at all (as seen in the screenshot below).
Bingo! You've identified existing keywords around which to develop your own content.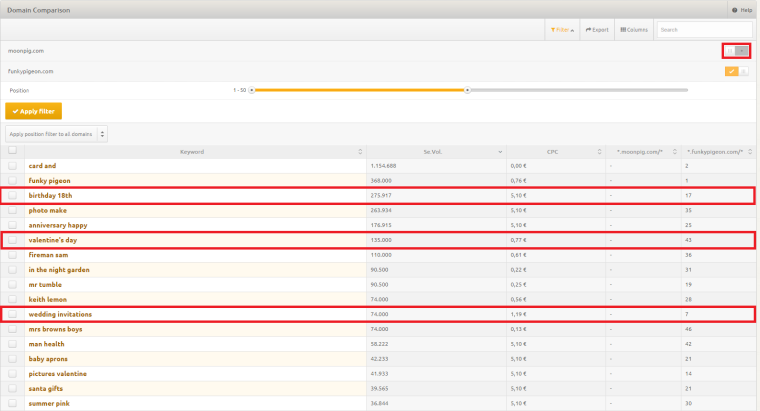 Broken Links
Links are as important as ever when it comes to good SEO – not just for Google but for your visitors, too. It's no longer just a question of quantity, but increasingly of quality as well. Backlinks need to be thematically relevant and one thing you certainly don't want are broken links.
Broken internal links with 404 errors frustrate both your visitors and Google. Run an on page analysis in XOVI and head to Anchor Texts > All internal links. Filter for any URLs with a 404 error and react accordingly.
Broken backlinks from external pages are equally useless. XOVI's powerful link tool will tell you how many backlinks a domain has, and also whether a target URL no longer exists.
Head to Links > Broken Pages to view a list of URLs to which backlinks point but which are no longer accessible. The solution: use a 301 redirect to redirect the link to another URL containing the right content. This way, both users and search engines land in the right place.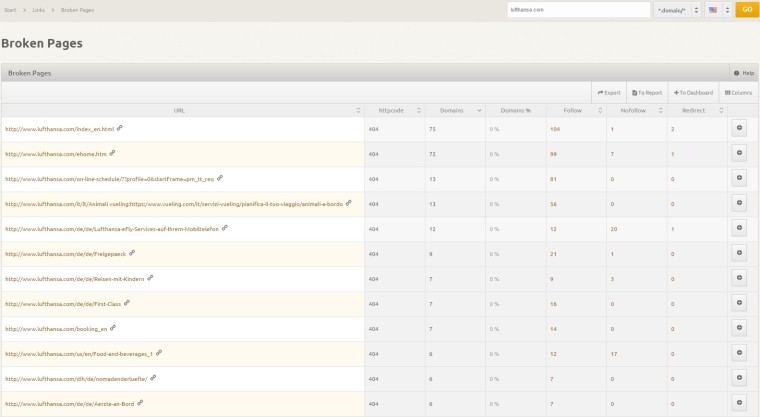 Text Optimization
It doesn't matter how good your technical SEO is if your content is below par. Why should Google rank your page higher than those above you? Does your site really contain higher quality content? What do you offer that others do not?
You can measure the thematic relevance and quality of a page's content using XOVI's built in text optimizer. Identify an important keyword, then head over to Onpage > Text Optimization and start an analysis.
When it's finished, load your URL's content using the button as shown and carry out changes live in the tool to see how your new text will affect your content's value, ideally ranking between the average and max value for the top keywords listed. Simple. Optimized content, perfect for Google.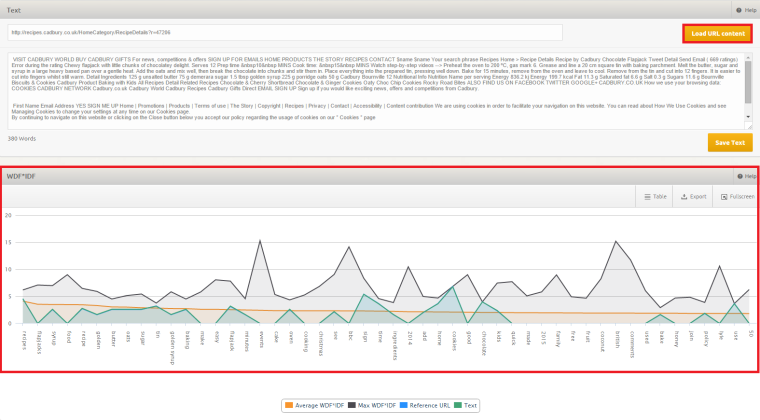 So there you have it. SEO doesn't have to be rocket science and, with XOVI, it doesn't have to break the bank either. Start your free trial here, run a few simple analyses, and reap the rewards. Good luck!
Image Credits
Featured Image: Image by XOVI. Used with permission.
In-post Photos: Images by XOVI. Used with permission.