An announcement was made yesterday on Google+ that a new Google Maps update has been rolled out for desktop users that lets you click and drag to measure distances between locations.
The new update particularly useful if you're planning a road trip with multiple stops, or just a bike ride or mapping a new running path.
Alternatively, many websites have been having fun with the new feature by using it to draw pictures. Here's my crude attempt at trying to write the letters "SEJ" on Google Maps: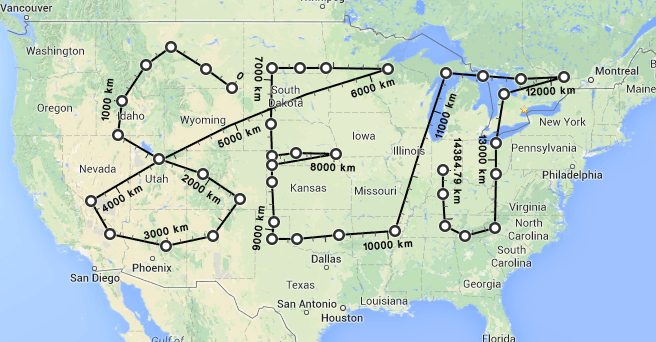 Not bad, right? So if you want to go ahead and see what you can draw… I mean, plot your next road trip, here's how to do it.
New Google Maps
To see the distance between points in the new Google Maps, use the right-click menu.
Open the new Google Maps.
Right-click on your starting point.
Click Measure distance.
Click anywhere on the map to create a path you want to measure. Click to add additional measuring points.
[Optional] Drag a point to move it, or click a point to remove it.
Look on the map and under the search box for the total distance.
When done, click the "X" in the card under the search box or right-click on the map and select Clear measurement.
There was no mention on when, or if, Google is planning to roll out this feature on the mobile version of Google Maps. Here's hoping that is in the works.