Hiring a link building agency is a good option if your company doesn't have the in-house skills needed to implement a link building campaign.
But choosing the right link building agency to partner with isn't always as easy as it seems.
The world of link building can be a shady place. Ghosting, deception, spammy "quality," zero follow-through – these are just some of the issues you might encounter if you happen to partner with the wrong agency.
So just how do you sort through who's legit and who's not?
On February 21, I moderated a sponsored SEJThinkTank webinar presented by Nicole DeLeon and Andrea Pretorian of North Star Inbound.
DeLeon and Pretorian shared insights on what to look out for when vetting and working with a link building agency.
Here is a recap of the webinar presentation.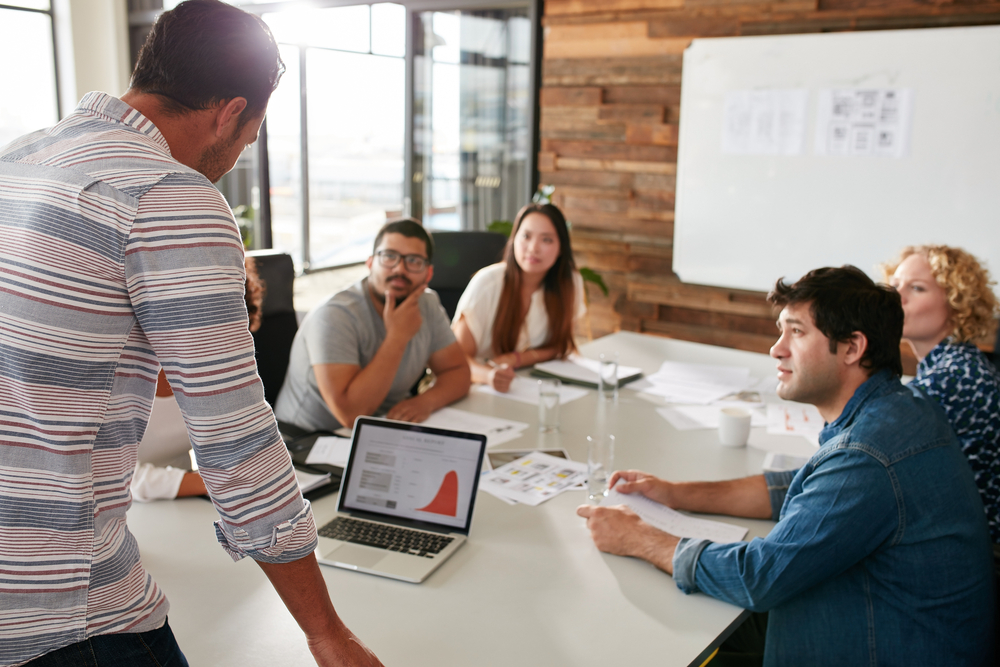 What to Expect from a Good Link Building Agency
As a client, you are entitled to set reasonable expectations from your link building agency.
Here are some of the things you should agree on.
Alignment
Alignment is probably the most important thing that you should expect from your agency. They should spend time to try and align with your objectives – understanding and defining your link building goals at the outset and all throughout the partnership.
They should understand how you're going to define success internally for yourself and your stakeholders, specifically key metrics such as rankings, referral traffic, authority, and social shares.
Ask yourself:
Does it make sense that the agency strategies will help you achieve those goals?
Will they be able to do it in the timeframe that you expect?
How well do you align?
Everything else is going to come back to alignment.
Transparency
Is your link building agency answering all of your questions about their process where nothing is off-limits?
You should always feel comfortable and understand their link building strategies.
Sometimes, there are practitioners in the SEO industry who prefer to work in secrecy. They don't like to open up and show you all their secrets. But nowadays, you should feel comfortable with how they're doing what they're doing.
You have the right to ask them about their approach and if you feel hesitation on the other side, that's not what you should expect in this day and age.
Don't hesitate to go pursue the level of transparency that you want into the process and your agency should be transparent enough to tell you exactly what it is they are doing.
Communication
Your agency should communicate with you on a regular and consistent basis with the same KPIs and the same interval according to what you've agreed upon at the outset.
The absence of regular and consistent communication is a crafty way to hide bad news.
You will also need a high level of responsiveness to your questions and concerns. When an issue arises, you should be able to get answers right away and it shouldn't feel like you're chasing them just to get one.
Ideally, they should be proactive in handling any issue and you shouldn't even need to get to the point of having to ask because they've already reached out to you with a solution in place.
When doing calls, there should always be action items defined on both sides. Your agency should be taking the lead in doing this, ensuring what their next steps are, and clarifying what specific items they need from you, if there's any, so that they can proceed further with their work.
Accountability
Your link building agency should deliver results within the agreed-upon timeline – keeping them accountable for alignment, transparency, and communication.
When things aren't going as planned, they should be quick to own up to campaign underperformance and provide you with a plan for what's next.
Point of View
Your agency should have a solid understanding and opinion about what strategy is going to serve you best for your particular situation.
You're paying for their expertise because they have a unique vantage point and they have serviced a lot of different clients in a variety of industries.
They should bring that expertise to the engagement, and if they don't, perhaps they may not have it.
Warning Signs of Trouble
It's important to keep a watchful eye on warning signs that point to a troubled link building agency.
They Always Say 'Yes'
Most agencies aren't excellent at everything so be watchful of the people-pleasers that are eager to say yes or too scared to say no.
Always pay attention to what they mean when they say yes.
What supporting evidence or caveats do they bring that can be very telling about their expertise or experience in your vertical?
If your agency is hesitant, don't necessarily assume that means they don't know what they're doing. Some agencies like to do their due diligence first and want to make sure that they're spot on with some potential issues and pitfalls.
They Deliver Perfect Anchor Text Links to Whatever Page You Want
There's only a handful of ways to do this and they all violate Google's guidelines.
It's OK if that's the risk that you want to take but you should at least be working with an agency that's transparent about this potential risk.
They Have No Roadmap
For the most part, links are what link building agencies report on but they're a trailing indicator of activity.
Internally, your agency should have a better sense of how much longer they can promote a piece of content and when they'll have to move on to create another piece.
So, beyond the report that you're getting, if you ask them when they'll create the next piece of content and your agency doesn't know, that could be a warning sign because they should have an idea.
It's very telling when an agency takes a long time to answer your questions. If they have a solid roadmap then part of that should be keeping your finger on the pulse of the campaigns.
They Have High Turnover
Link building is hard work and it can be difficult for an agency to keep its staff motivated and engaged but that's their problem, it shouldn't be your problem.
However, high turnover can also be a problem to clients as it can ruin relationships not just between the agency and the client, but it can also make your campaign suffer.
For that reason, it's probably the biggest warning sign. If they can't even maintain positive relationships within their own team, how can you expect them to handle your campaign successfully?
They Communicate Only When They Have Good News
Nobody wants to be the bearer of bad news but bad things can happen in marketing.
A good agency will communicate often with both good and bad news.
If there's bad news, then not only will they talk to the client but they'll have a plan as to how they intend to address the issue and the timeline for it. They'll quickly iron out the bad news.
A good agency will not run away from the client because they don't have the time, energy or space to come up with a plan for how they're going to address it. Neither will they come up with some series of excuses for why it's really not their fault.
Some agencies will only send a monthly report and even then, they would only sort of highlight the wins. That can lead to the haphazard reporting style that isn't the same from cycle to cycle.
It's important that the agency reports on exactly the same KPIs at the expected interval.
Look for an agency that reports to you in a manner that is transparent and holds themselves accountable, not one that's using reports in order to distract you from what they might be hiding.
When to Cut Ties with Your Link Building Agency
You know it's time to part ways with your agency if:
Everything Was Awesome at First
Initially, you and your agency had a great relationship. They were delivering fantastic links and results.
But, as the campaign went on, the quality and frequency of links both start to diminish.
This can happen with an agency you just started working with. It can also happen when you've been with an agency for a really long time.
Sometimes, they've just run out of creativity for you and it's time to go and get a fresh pair of eyes on your content, links, and performance.
If you feel like things are diminishing over time, check in and try to use the lines of communication that you have with your agency. However, if you notice that it keeps persisting, it's probably a good time to break up.
You Don't Feel You Have a Partner
Do you feel like you don't have a partner in your agency?
When you bring up ideas or issues about campaigns, are you made to feel like you're on the defensive?
Do the interactions quickly turn negative?
Are you now suddenly blamed for shortcomings for campaign performance?
Sometimes issues, such as details about your site or content, will come up way later and be used as excuses when these should have probably been addressed initially.
At the outset of the campaign, concerns should be set forward.
The worst instance is if your agency is straight-up ghosting you. That's definitely a good time to break up.
They Just Don't Get You
If your agency doesn't get you, no matter how you try to explain your side, then it's basically useless.
How to Hire Your Next Link Building Agency
Here are the kinds of questions that you should be asking yourself before you hire a new agency:
Do they walk you through their entire process from ideation through promotion?
Do they try to get to know your company's objectives and sensitivities?
Do they work with you to establish clear campaign metrics that line up with your goals?
Can they provide examples of previous work?
Does their communication advance accountability?
When will you have an opportunity for feedback?
If you cover all six of these question, you're going to wind up with a great relationship with your next link building agency.
Video Recap: How to Choose the Right Link Building Agency
Watch the video recap of the webinar presentation and Q&A below.
Here's the SlideShare of the presentation as well.
Join Us For Our Next Webinar!
Maximize Your Local Visibility: Mastering Google, Social & Reputation
Unlock your business's growth potential with localized marketing! Join us for a powerful webinar where Damian Rollinson, Director of Market Insights at SOCi, reveals exclusive research findings from the Local Visibility Index (LVI).