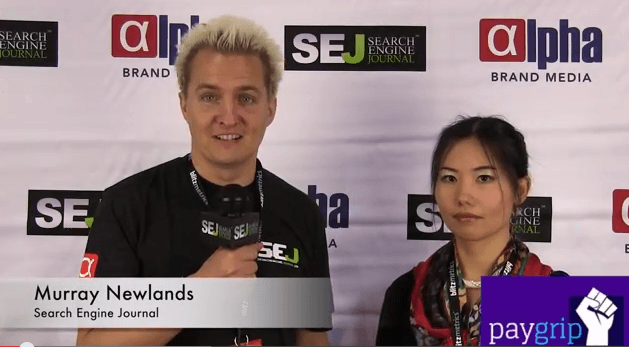 A big thanks to our Pubcon 2013 SEJ Lounge sponsor, Paygrip: "the most powerful payment processing platform in the world."
In an interview conducted at Pubcon 2013 in Las Vegas, Chloe Zhang of DragonClout leads a discussion about building an audience for foreign brands in China.
Chloe shares some tips for U.S. brands getting in to China in the video below:
Here are some key highlights from the video:
Chloe says that the most important things foreign brands can do is get to know the culture in China. Chloe explains that even cities within China can have totally different cultures.
One mistake foreign brands make is grouping all of China together as one culture without really getting to know them. The audience is different throughout the whole country.
Another thing foreign brands need to do is establish a presence on China's local social media platforms and talk about things that are relatable to Chinese people.
It's not uncommon for foreign brands wanting to get into China without knowing how to speak Chinese. As part of her job at DragonClout, Chloe helps bridge the communication gap between foreign brands and the audience in China.
If you have any questions after watching the video, for either myself or Chloe, ask them in the comments section and we will do our best to respond to everyone! Please visit SEJ's YouTube page for more video interviews from Pubcon 2013.