COMPANY / CAREERS
We're looking for unicorns. Are you the one?
Join our growing team today!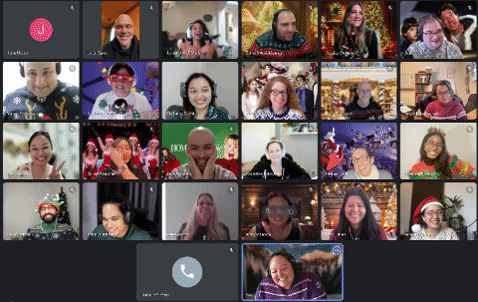 Our Perks
Looking for a company that truly cares about you and your well-being? We want to see each of our team members reach their highest potential. And, we'll stop at nothing to make that happen. Your health, happiness, and professional & personal development will always be our most important priorities here at SEJ.

100% remote work environment
We've been successful at making remote work since 2007. Work from wherever! And, we reimburse your internet fees.

Your regional holidays observed
7 time zones, 5 countries. We honor all local federal holidays.

Flexible work hours
No graveyard shifts! You work when is optimal for you, and your team.

10 vacation days & 1 mental health day
We care about what's happening on the inside. Sometimes we need a vacation, a break, a reboot, a restart. Take time for self-care.

4 day workweek (trial)
100% of the pay, 80% of the time, 100% of the productivity. So far, so good! We are evaluating whether to make this a permanent benefit.
Read More >

8 weeks parental leave
100% pay during your 8 weeks of maternity or paternity leave.

Paid sick leave
14 days a year to take care of yourself or a family member.
Paid exception leave
We hope you don't need surgery requiring significant recovery time, or experience long-lasting COVID symptoms, or feel extreme stress or distress. But we know life happens, and we don't want work—or unpaid leave—to contribute to the already difficult times. We take these on a case-by-case basis, but we make it quick and easy to get the needed approval and support.
Read More >

Professional development budget
$1500/year for "Always be Learning". A workshop, a conference, a book. If it's something that sparks your curiosity and it ties to your personal growth in some way, we want you to explore it.
Read More >

Subscription to MasterClass
This repository of world class talent fits in so well with our culture of lifelong learning.

Healthcare & flexible spending accounts
Your health is what we care about the most. We pay 75% of the premiums for employee's Dental, Vision, and Health. You also have access to a Health FSA & Dependent FSA.
Read More >

Short term and long term disability insurance
We hope you never need it, but we're giving you a safety net just in case.
We're not currently accepting applications. Check back or follow us on LinkedIn to get the latest on new openings.