Social media marketing may have various objectives: branding, awareness, community building, traffic, conversions, or even all of those objectives at the same time. Ultimately, it comes down to interactions: how many people actually listen and talk back to you on social media (be it likes, re-shares, comments, replies, etc).
If you are talking and no one is listening, your social media activity is a waste of time, no matter how many followers you managed to build over time. The more interactions you receive, the further your message spreads, the more results (whatever it is you are measuring) you see.
Here's an easy, resourceful and action-driven guide on driving interactions on social media:
1. Complete Your Social Media Profiles
This is the first step: Yes, it's obvious, but you'd be surprised how many people miss it. I receive friendship requests from default avatars daily. Trying to build connections without making sure your social media profile looks real and authentic is a major fail and a waste of time.
These are a must to complete:
Your avatar*
Full name and bio (Keep it interesting!)
Your site (Verify, if possible)
Cover image
Location
For discoverability, you'll need to provide more info about yourself such as your hobbies, favorite movies and books (Facebook), education, work place and work experience (LinkedIn and Facebook).
* For best results, keep your avatar the same across all your major social media platforms: This will ensure your cross-platform connections will remember you and feel more willing to talk back to you.
That's the basis of social-assisted conversions, covered by Glenn Gabe here.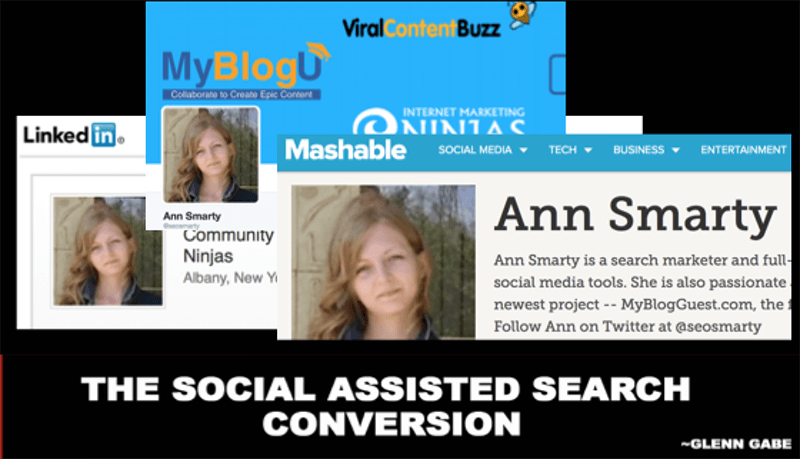 2. Research Your Competitors and Niche Influencers
There are numerous tools to research your followers, their demographics, time when they are most active, and so forth. For example, BirdSong Analytics is a new tool I was quite impressed with. It allows you to research demographics of any Twitter account not just your own followers. This way you can get some awesome data for any of your competitors' followers, your niche influencer following, or even your customers' connections.
You get graphics on when any Twitter account users are most active, their demographics (gender, country, etc), what they tweet, and what their busiest days are: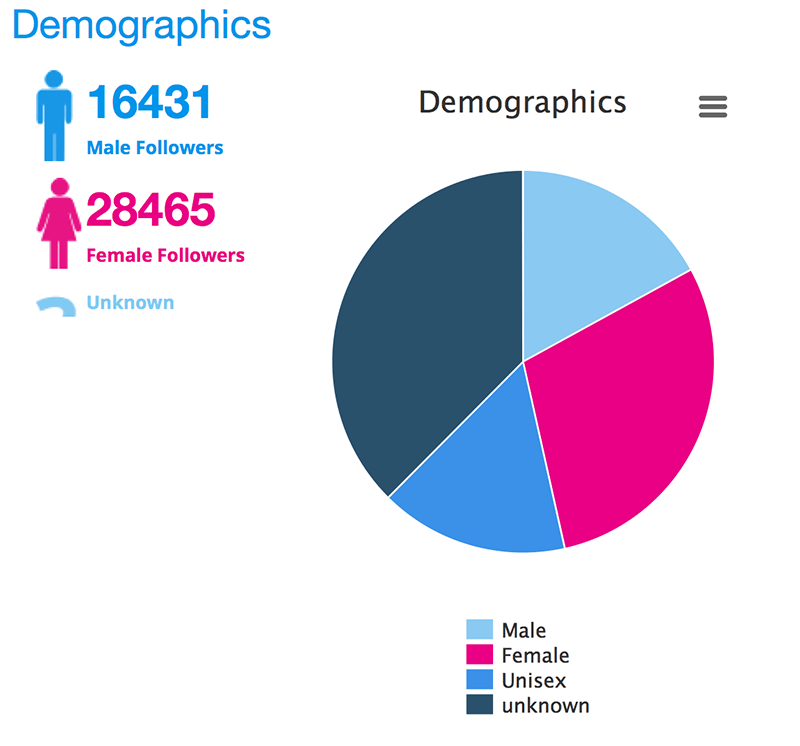 Moreover (and this is my favorite feature), you can download the full list of Twitter followers or following into an Excel file to keep playing with Excel sorting and grouping options: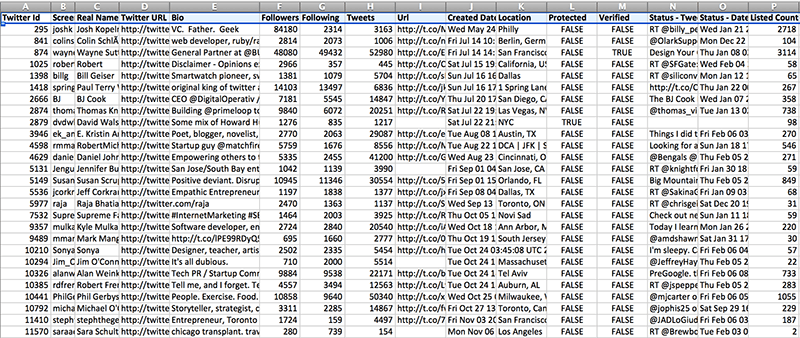 3. Cross-Promote, But Keep in Mind That Every Social Media Platform is Different
There's nothing bad in cross-posting to several social media streams you maintain activity in, provided you understand what works better on each social media platform and re-package your message accordingly instead of posting the same thing all over the place.
Gary Dek of StartABlog123.com has put together an excellent guide listing best-working practices for each platform:
Facebook: Contests, memes, and images, space out updates (Don't post too often but be consistent!)
Twitter: Hashtags, very short updates, high update frequency
Linkedin: Endorse people, initiate friendship requests, join groups, and publish long-form updates
Instagram: Hashtags, post regularly
Pinterest: Use hover-over "Pin it" button for your blog images, re-pin and comment others' pins, use group boards
Further reading on SEJ: How to get retweeted more often
4. Find Most Active Groups and Communities, Then Participate
Facebook has groups, Google Plus has communities, Linkedin has groups too, Pinterest has group boards. And all of these connect people who actively discuss things you may be interested in. Joining the discussions will boost your interactions and expand your network!
You can't be active everywhere but I'd spend first two to three weeks browsing groups before you decide which of them to stick to.
Here's how you can find social media groups to become part of:
For Facebook: I see where my best friends participate in (or simply ask my friends for some group recommendations). Facebook search has been pretty useless for me in this regard, so I prefer to go where my connections are. Plus, for private groups, having friends already there improves my chances to be accepted
For Linkedin: I use their built-in search feature. It ranks groups by how many connections you already have there, which is awesome. Overall I love Linkedin search: it always finds great opportunities and connections!
For Google Plus: I use friends' recommendations as well as CircleCount which ranks communities based on how trending they are.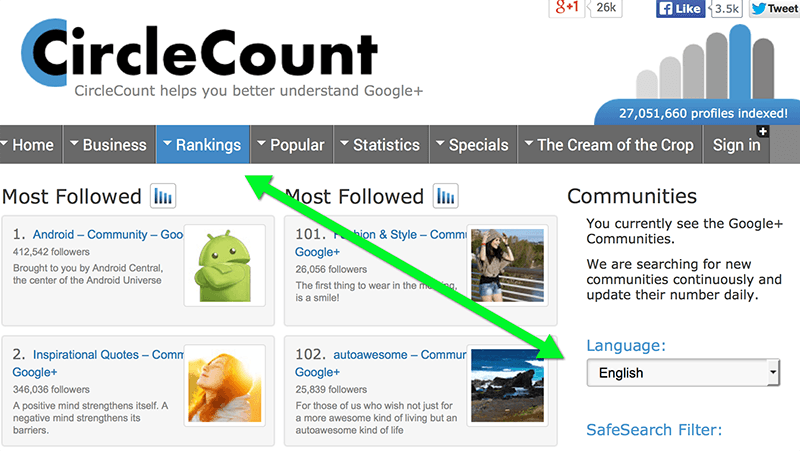 In all the cases, I don't pay as much attention to how many members there are as to how much activity there is for each user's update.
Twitter also has a user-created alternative: Twitter chats that work great for engagement.
5. Experiment With Your Best Time to Post
This topic has been covered very nicely at SEJ already:
I wouldn't go crazy with cluttering your "best" time slots (don't risk making them your worst time) but these tools are great for all sorts of experiments!
6. Promote Your Promoters
People who interact with your content are more likely to do that again if they feel appreciated. I have already listed some tips on how to find influencers who promote you.
Whenever you publish an article online, make sure you are doing your best to tweet, like, or comment on everyone's update who share it on social media.
This is what Viral Content Bee "Interactions" option is based on. You are encouraged to build stronger off-site connections with the users who share your content on social media.
ViralContentBee [Disclaimer: I am a co-founder] is the social media sharing platform that puts your content in front of eager social media sharers.
One of the most promoted VCB features is the "Interactions" option inviting users to interact (like, re-share, comment, etc) with social media updates that include their link. VCB has been my major source of Pinterest interactions and connections, for example. Thanks to Facebook page support, VCB also helps me maintain my business pages active and get some free visibility.
Overall, being authentic and providing value is a good start to building your presence. But there's nothing wrong with being proactive in generating some interactions and building stronger connections!
All images are screenshots created by the author Jan 2015