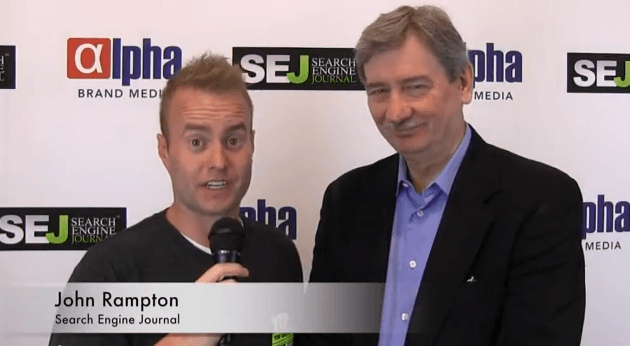 In an interview conducted at SES 2013 in San Francisco, Bruce Clay explains his internet marketing cube theory.
Bruce Clay is the Founder and President of Bruce Clay Inc., an Internet marketing optimization company providing SEO and PPC services. Bruce Clay has been a top search engine optimization company since 1996, which includes contributions as author of the 746 page Wylie book Search Engine Optimization All-In-One for Dummies.
I began the interview by asking Bruce about his "cube theory". Hear his response in the video below:
Here are some key highlights from the video:
Architecture begins before the first design of your site takes place. Your site should be structured with a clear hierarchy and easy navigation.
Once you have architecture and keyword structures, you then have to map the content into it. These are the first layers of your site.
The next layer involves implementing the "three blocks" of SEO, PPC, and social media. These are the kinds of things that will be right in front of a user's face before they visit your site.
The next layer of your site recording data on your website with analytics and conversion tracking.
These layers and blocks form a cube, and understanding the subtleties of how all the pieces fit together is the key to Internet marketing.
If you have any questions after watching the video, for either myself or Bruce, ask them in the comments section and we will do our best to respond to everyone! Please visit SEJ's YouTube page for more video interviews from #SESSF 2013.