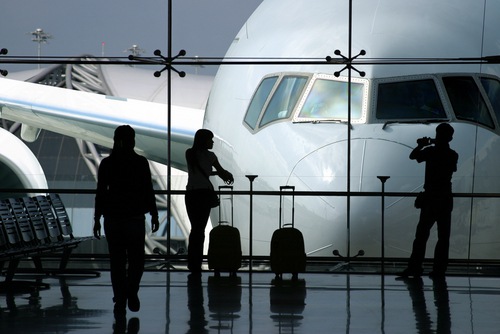 In an effort to provide an unprecedented level of customer service for VIP passengers, British Airways has announced a new program that will use Google Images to identify passengers. The airline is providing approximately 2,000 staff members with iPads that can be used to access the customer's travel itinerary, complaint history, and a photo via Google Images. BA has named the new program "Know Me," and the airline anticipates that their staff will be able to identify and personally greet 4,500 passengers per day by the end of 2012.
Joe Boswell, British Airways' head of customer analysis, said the following regarding the new program:
"We're essentially trying to recreate the feeling of recognition you get in a favorite restaurant when you're welcomed there, but in our case, it will be delivered by thousands of staff to millions of customers. This is just the start. The system has a myriad of possibilities for the future."
Although BA leadership is planning to use the new program to help improve customer service, several privacy organizations and news agencies have criticized the airline, claiming that the program inappropriately accesses travelers' information. Nick Pickles, a privacy advocate, feels the BA program invades consumers' privacy:
"Fundamentally, British Airways has not asked their passengers' permission to search Google to find their picture or any other information. This goes to show that major international companies now recognise the best way to find out personal information about its customers is to ask Google."
BA is not the first airline to be accused of inappropriately using passengers' online information to "enhance" the flight experience. When KLM announced "Social Seating" last December, privacy advocates suggested the new program was inappropriate and could easily be abused. KLM ultimately made the program optional, and it requires electronic consent from each passenger prior to enrollment.
Do you feel it is a privacy breach for businesses to create electronic dossiers on customers using publicly-available information, or should consumers be ecstatic that at least one airline actually cares about customer service?
Sources Include: Daily Mail & TechCrunch
Image Credit: Shutterstock