Online stores are probably raving right now with the current traffic spikes that their sites are getting this Thanksgiving week. According to Hitwise, online traffic for Black Friday sales websites increased by 4% as compared to the same week in 2008. This stat was due to the online traffic directed by Black Friday advertising websites which saw an increased of 87% for the week ending Nov. 21, 2009.
Consumers are really getting into online shopping, checking out sales and promos offered by various online retailers . And they do this by checking out referrals of Black Friday websites. Last week alone, there was a recorded 12 percent increase in referred traffic of the top 500 retail websites.
Among the online retailers benefitting from Black Friday online traffic is Wal-Mart with a 13% increase in site traffic. Target and Best Buy followed with 4.12% and 4.04% increase, respectively.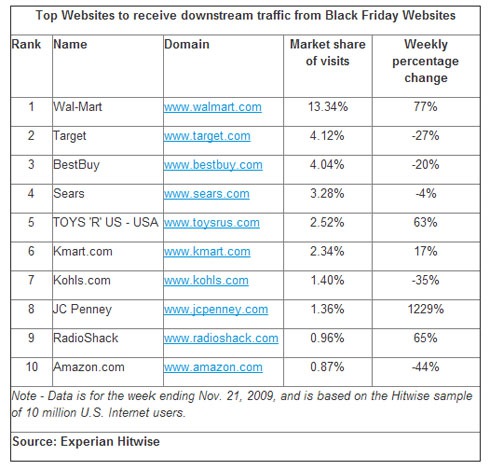 Even traffic from paid search ads is registering an upward trend. Sites such as Dealighted.com, Target, BlackFriday2009.com, Wal-Mart and Bing Shopping are getting up to 20% increase in traffic from paid search ads for the week ending Nov.21, 2009.
As for the top visited websites during Thanksgiving week, Amazon got the most number of visits, roughly around 15% overall. The rest of the sites in the top 5 most visited sites are Wal-Mart, Target, Sears and BestBuy.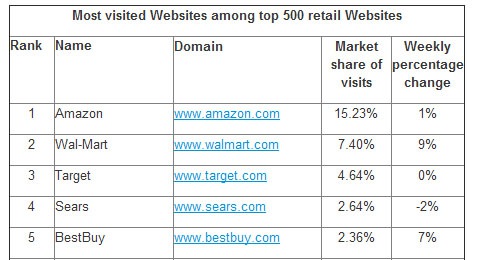 So, have you checked out all the Black Friday sites yet? Are you going to go online shopping or to the actual stores instead?