Twitter founder Biz Stone first launched launched Jelly in January 2014 as a social Q&A search engine when you could pose questions that could be answered by your network or extended network. Today, Stone is unveiling a more refined version of his original idea which he is proudly touting as a new kind of search engine based.
It's still based on delivering answers to questions on demand; thanks to the help of real people. The key differences are now it's not limited to just your social network. You can view questions from anyone, and answer questions from anyone. In addition, you can both ask and answer questions anonymously, without even having to create an account at all.
"Jelly is the only search engine in the world with an attitude, an opinion, and the experience of people to back it all up. Only Jelly can say you asked the wrong question. Only Jelly can give you answers you wanted but didn't think to ask. Only Jelly will deliver a thoughtful answer to your anonymous question. This is all because Jelly is humanity plus technology."
Jelly is now an extension of the same line of thinking that went into developing Twitter; real time communication combining humanity with technology. Stone says Jelly is the answer to the question "what would search look like if it were created today?".
The app works just about as simply as Stone describes. When you open it you're greeted with a clean looking search bar, similar to the Google home page. After asking a question you're told to wait to be notified about responses, at which time you will be asked to allow notifications from Jelly.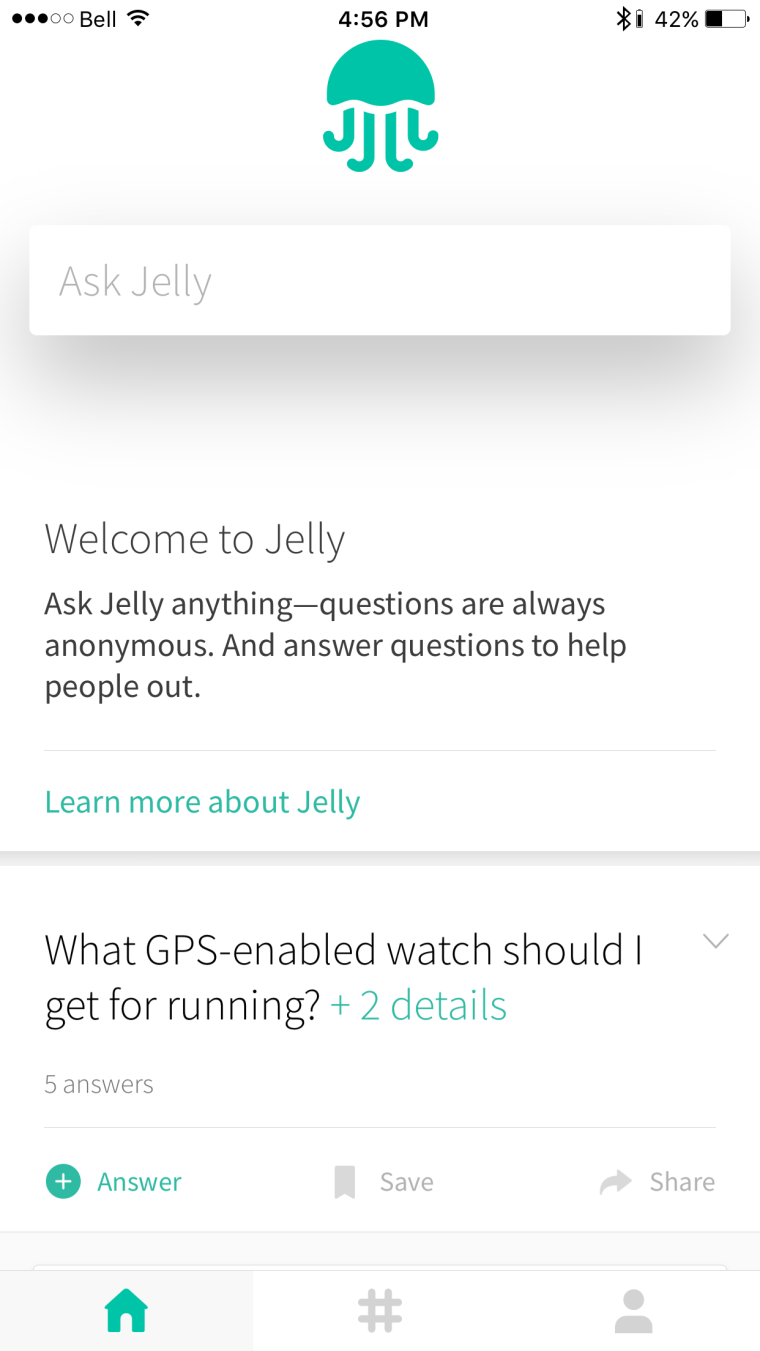 Since this app is still relatively new in its current form, it may take some time to build up a community for the app to reach its full potential. I'm still waiting for an answer to a question I asked several minutes ago, so it's not exactly as instantaneous as described.
Tapping on someone else's question allows you the opportunity to either respond to the question or just view the thread of comments.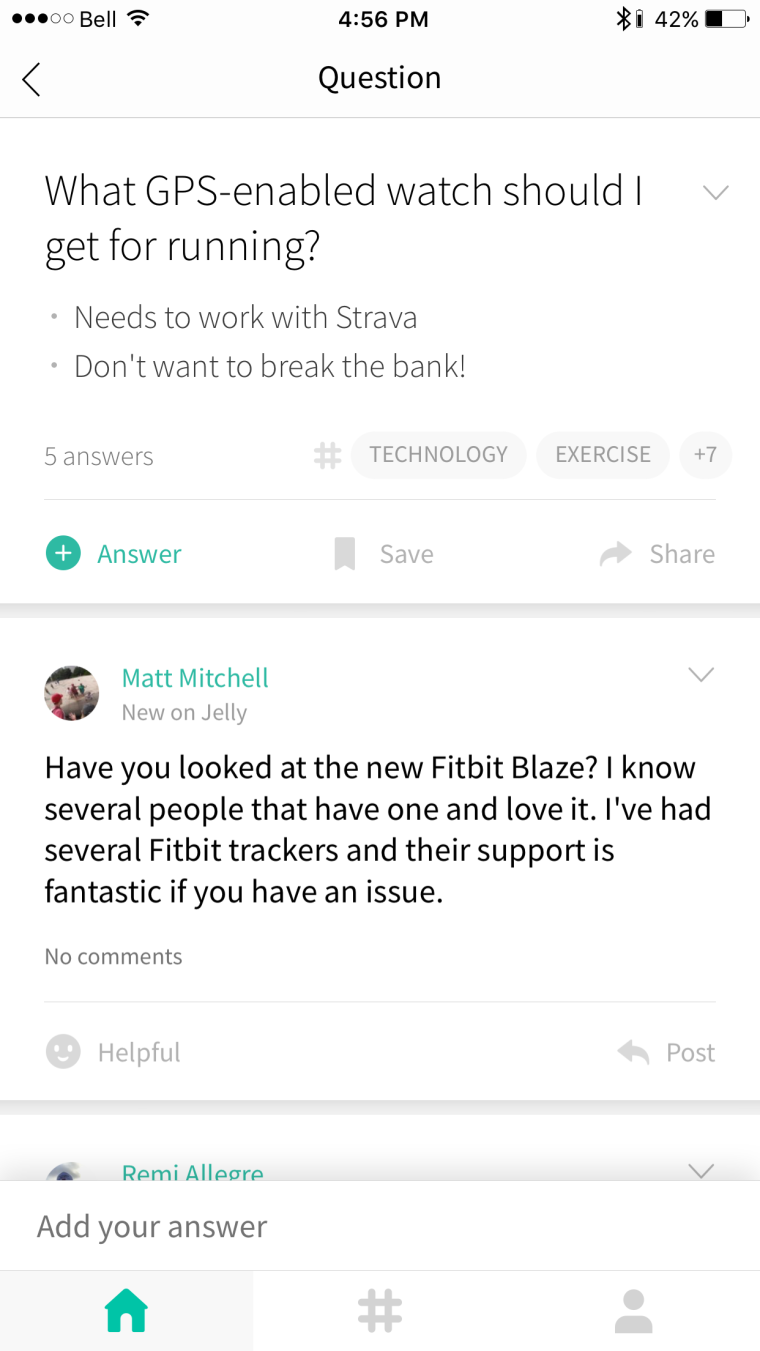 Along with the question you can also add three pieces of supporting information to help get better answers. The hashtag icon on the bottom will bring you to a section where you can view questions by category, such as: food, travel, music, tech, health, and more.
The new version of Jelly is available today only in the iOS App Store, but there is also a web version available.