A recent article at the New York sparked a heated debate about the role of Bing in Microsoft's overall game plan. While some have stated that Microsoft should sell the search engine, others view Bing as a vital element in Microsoft's success during the 2010s.
Bing as a Financial Hole
It was known from the start that Bing wasn't an immediately profitable project, but that's never stopped Microsoft before. The majority of its successful ventures started out deep in the red and climbed out over time. The concern is that the financials for Microsoft's online division, despite $2.5 billion in revenue from Bing, posted a $2.6 billion loss in the last fiscal year. Bing isn't the only company element to blame, with other sectors – including cloud development for Office 365 – playing a role in that loss.
Still, a $2.6 billion loss is far from significant. As Rober Cyran and Martin Hutchinson over at the New York Times remind us, if Bing wasn't posting this loss, it would see a 10 percent increase in income. Add to that the potential sale price of Bing (Cyran and Hutchinson put it at $11 billion), and you have some clear financial incentives.
The Value of Bing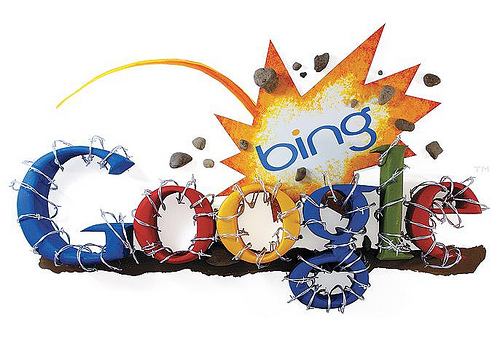 Somehow, Cyran and Hutchinson pointed to the growing market share of Bing and Yahoo (by their figures 27 percent, by my most recent ones about 30.5 percent, of U.S. search share) and felt this wasn't enough. Certainly Google is still the giant on the field, but the consistent increases in Bing's share are far from negligible. In addition to providing a visible revenue source for Microsoft, Bing ingrains additional Microsoft loyalty and creates much needed competition for Google.
Further, Bing is Microsoft's gateway into the online and mobile worlds. With the web turning more and more to the cloud, and Chrome OS showing up as our first cloud-based operating system, the trends of the future are clear. The 2010s will be an era of tablets, netbooks, smartphones, and net-ready computers. Add to that the reality that Bing investment is top-heavy, and it's clear that this asset – despite its high cost – is one that Microsoft should hang onto.
[Sources include: The New York Times & Computer World]