Bing is expanding its Visual Search capabilities with text transcription, a math problem solver, and an overall faster search experience.
Text Transcription
Bing's Visual Search will soon allow users to copy and search for text captured with a smartphone camera.
For example, it will be possible to:
Take a photo of a phone number to make a call
Add an email address as a contact
Navigate to a URL
Get directions to a physical address
Copy and paste text into the search bar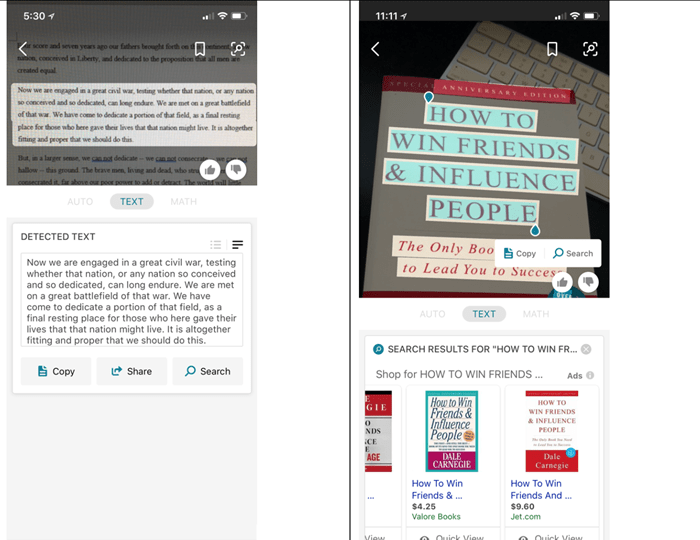 "Have you ever been in a restaurant and found a dish you can't pronounce… or identify? Snap a pic, tap the menu text and search. Need to copy that annoyingly long serial number or transcribe a website URL without typing? We have you covered."
Text transcription will roll out to the Bing app on iOS in the coming weeks.
Math Problem Solver
Bing's Visual Search can solve math problems simply by taking a photo of the equation.
After taking a photo with the Bing app, tap the "Math" button in the bottom menu and Bing will return a step-by-step solution.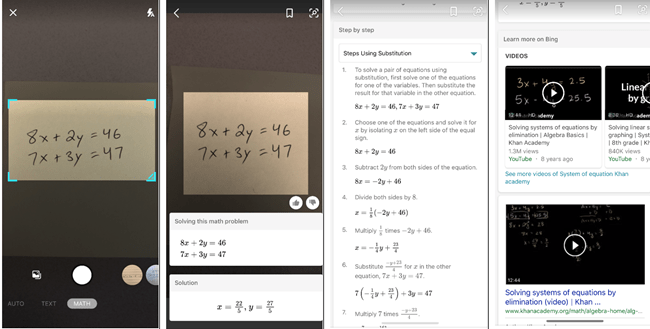 This feature is currently available on iOS and will soon be coming to Android.
Faster Search Experience
Bing is improving the speed of searching via an image on a web browser.
A redesigned Visual Search dialog box will allow users to drag and drop an image to conduct a search.
Users can also copy and paste images into the search box, search via URL, or take a photo with their computer's camera.
This update is available now on Bing.com.