Bing has released an update specifically aimed at hiking enthusiasts.
Searching for a command such as "hikes near me" will now return a carousel of hiking trails, as you can see in the example below.
In the example you may also notice options to filter the results. Search results for hiking trails can be filtered by difficulty, length, elevation gain, and more.
If you can't decide which hike to take on next, Bing has included a 'Compare' which will allow you to compare the hikes side by side.
Using Bing to search for hikes on a mobile device has the unique ability to provide you with directions.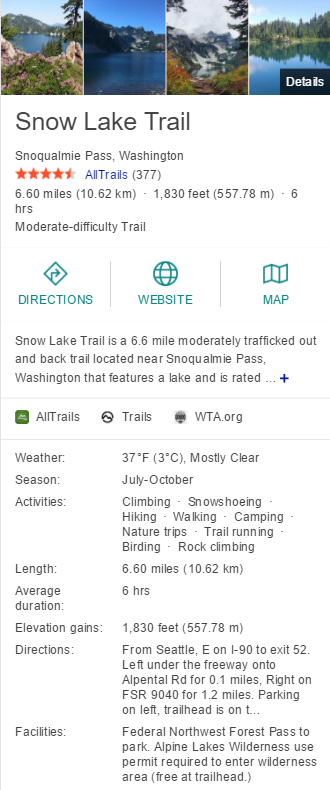 Along with this update, Bing has also rolled out similar functionality for camping sites, RV parks, and national parks. Bing is certainly making strides to appeal to lovers of the outdoors.
Lastly, if you need to travel to any of your discovered locations, Bing can now return flight status and parking information for all of the major airports in the US.