The next time you search for a business on the desktop version of Bing you may see some new social media integration in the right hand knowledge panel.
Jennifer Slegg has spotted Facebook posts appearing in knowledge panels of certain brands and businesses. They are presented in a card-style format which shows the two most recent posts from the business's Facebook page.
Here's an example of what it looks like: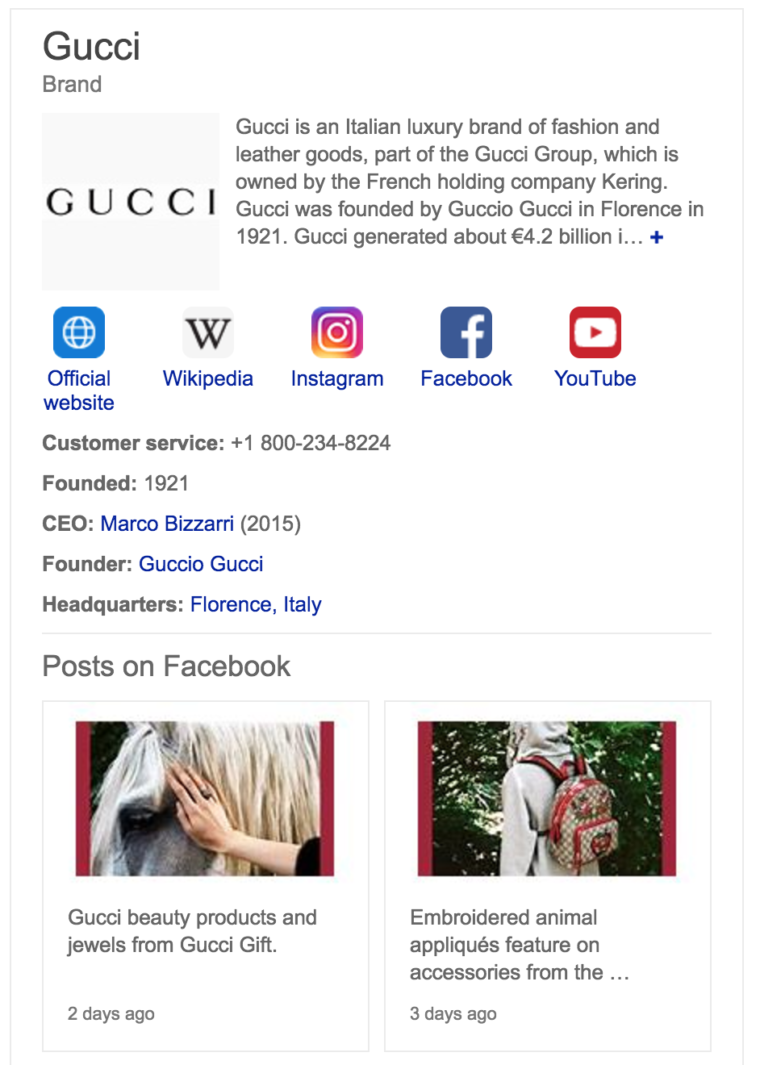 Facebook posts in Bing knowledge panels are not currently being shown for all brands and businesses, which could indicate this is just a test the company is trying out for a while.
It's also worth noting that if you search for the name of a brand or business that has a physical store in your area, you will be presented with a local knowledge panel rather than the type of knowledge panel shown above. I could not find any examples of local knowledge panels displaying Facebook posts.
This is a small but newsworthy addition to Bing search, which gives it a slight edge over Google on desktop. Google is capable of displaying real-time tweets in search results, but one could argue being able to display Facebook posts is more meaningful due to the fact it has more daily active users than Twitter.