Bing is giving advertisers more control over their ad extensions with the ability to schedule specific times for them to be displayed.
With Ad Extension Scheduling you can control exactly when Bing ad extensions show up in search. Choosing optimal times for ad extensions to be displayed could lead to fewer wasted clicks.
Bing recommends using Ad Extension Scheduling to promote time-sensitive offers — such as limited time deals, promotions, happy hours, and so on.
Advertisers can choose start and end dates for their ad extensions, and/or choose to run the same ad extension during a specific block of time throughout the week.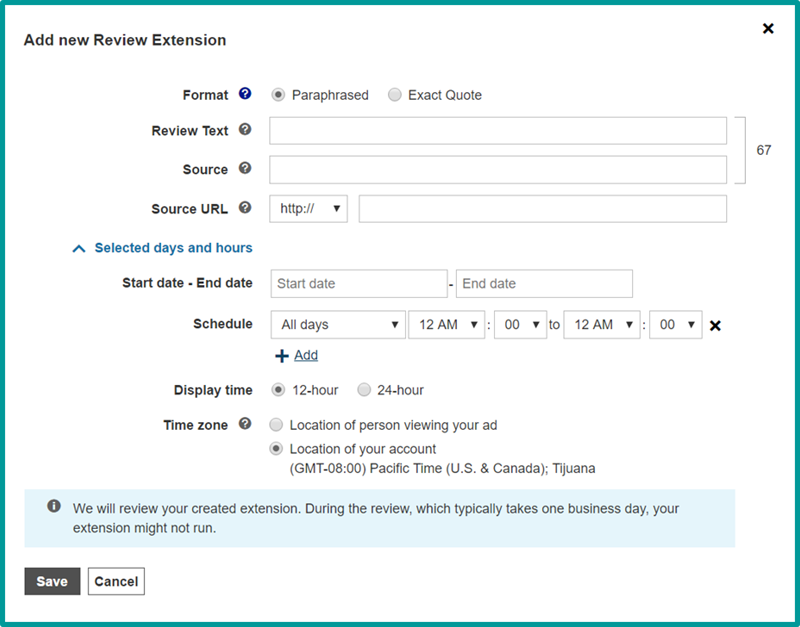 Ad extension scheduling is available for the following extensions types:
App Extension
Sitelink Extension
Callout Extension
Call Extension
Review Extension
Location Extension
Structured Snippet Extension
This feature is now being rolled out worldwide. Bing notes that scheduling ad extensions does not guarantee they will be served in search results. Scheduled ad extensions are still subject to Bing's ad extension policies.