Managing reviews is an integral part of anyone's online presence, whether you're a teacher or doctor, store, religious organization, national chain of fitness centers, a global design agency, or even a technology company that lives completely online.
Review management is especially important if you're a local business. Reviews–or positive word of mouth marketing–are often the lifeblood of local businesses. A store that doesn't do any marketing won't get any business. A store that markets well and gets customers to talk about them will see more foot traffic.
The benefits are clear, but how do you go about getting reviews for your company? The step by step guide below will give you a foundation from which to begin.
Precursor: Ensure You're Present and Claimed in the Most Important Local Directories
What does your business presence look like? Run your business through sites like Synup and Yext to see if you're listed in the most important local directories. Find out where the holes are in your online presence. Take time to claim all of your unclaimed listings. With Synup, you can also see which directories your business listing is claimed on.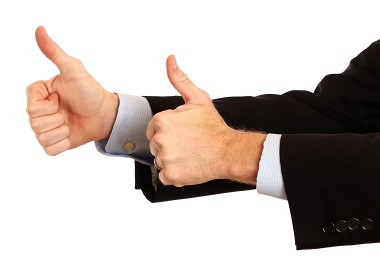 Step 1: Keep Track Of All Of Your Reviews
This may sound very daunting for a company with reviews across many websites. But it's easier than you think! You can use a review monitoring system to keep track of all of your reviews. FreeReviewMonitoring.com does this for free on all the major sites: the Yellow Pages, Yelp, Google, Foursquare, and Citysearch.
Step 2: Encourage Your Customers to Review You
This goes without saying and is supported earlier in this article: if people say good things about you, their friends are going to want to use you. I am constantly recommending gardeners, locksmiths, window washers, or other service providers, and most of them don't have online reviews. Having positive reviews is social proof required to ensure someone who doesn't know the brand patronizes them.
You can encourage reviews through a number of ways, such as:
Simply by asking: Send out a newsletter to your customers. My children's pediatrician recently emailed its customer base requesting a review from its customers, and now they have 9 reviews. That's 9 more than any other competitor in this neighborhood.
Displaying posters and/or mailing postcards with embeddable QR codes: QR codes make it simple to link directly to the page you want someone to review. Want to have a Yelp review? Get a QR code that links directly to the Yelp page–no need to remember a super long URL.
Put a pop up on your website: They grab attention and sometimes even translate to a positive action. Just be sure to limit the pop ups, such as limiting its frequency to once every 7 or 30 days.
Run check-in offers: When someone physically visits your business, give them some sort of incentive that you hope would turn into a review. After all, they were socially savvy enough to capitalize on that online social perk.
Step 3 – Ask Your Walk-Ins
All of the aforementioned suggestions talk about how to generate reviews online. But you're missing a lot of opportunity to generate reviews if you're not asking your walk-ins. When someone leaves your flower shop after having bought a beautiful bouquet, tell them point-blank that you appreciate their business, and if they could please review you online, you'd be most appreciative.
You sold, they're happy, and there is still opportunity to capitalize on that happiness while the feeling is fresh. Carpe diem; seize the day!
Step 4 – Respond Back to Reviews
This is the biggest "concern" when it comes to reviews. Point blank, you won't please everyone. You will see positive reviews such as "Mickey is the best carpenter ever!" but you'll also get reviews that go like this: "Gerry quoted me $500 to repair roof tiles. He did a bad job, I made him come back, and he wanted to charge me more money on top of that! This guy is a crook!"
How do you, as a business, respond to something that is clearly scathing and could harm your business?
By doing so professionally. One important thing is not to let emotion cloud your judgment. Be a big person and apologize, and then give them a reason to have faith in you again. You may never achieve that kind of outcome, but at least you'll leave knowing you did all you could after the fact.
Step 5 – Optimize Review Sources Where You Need "Help"
Reviews on review sites that aren't heavily trafficked don't have much value at the end of the day. If someone is searching for "table rental Albany," you'll probably see the known sites (Yelp and Google) outrank the other review sites out there. Focus your energy on those platforms first and foremost.
But don't ignore the small fish. This is especially important when you have negative reviews on those small fish sites. Or even the big fish. You have a responsibility to encourage positive reviews so one bad review doesn't look like the end of the world.
This should hopefully give you a basic but firm understanding of how your business can use reviews to your advantage, and how a little dent doesn't necessarily mean it's the end of the world.
How do you manage your reviews? Got any tips? Share them in the comments.
Image Credit: Death to the Stock Photo and Free Range Stock