At Search Engine Journal, we offer daily coverage of the marketing world with in-depth subject guides, news reports, and argumentative and observational articles by expert guest contributors. Our community is a loyal bunch of marketers, consultants, entrepreneurs, and more. Our goal is to help advertisers reach those awesome people.
That is why we're excited to announce our new 2016 media kit!
The SEJ 2016 Media Kit includes tons of interesting facts and figures about our audience and community.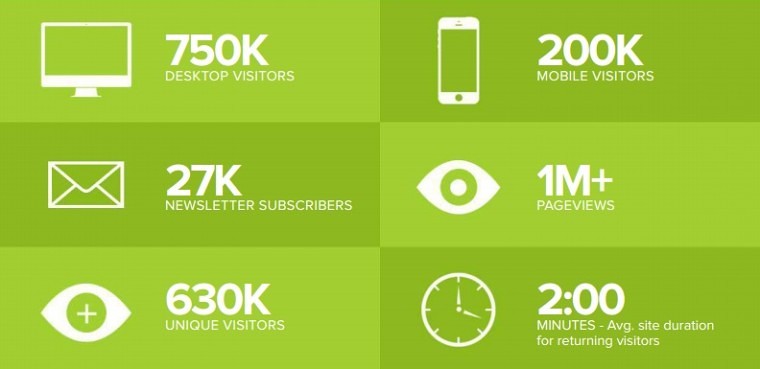 Here are some of those cool stats you need to know:
SEJ receives over 1 million pageviews and 630,000 unique monthly visitors
Our readers are made up 750,000 desktop visitors and 200,000 mobile visitors
27,000+ people subscribe to our newsletter
The average site duration for our returning visitors is two minutes
47% of our audience are hardcore marketers who visit SEJ to learn
Our media kit also provides information about the array of advertising packages we provide, including:
Branded Category: Cater your brand message to core communities across multiple channels
Takeover Package: The SEJ Takeover Package is an integrated experience that reaches users through a variety of formats including social media, content, email, and online display ads
AdNoucement: A simple way to promote your brand, event, product, or service to diehard internet marketers, which is perfect for tools, new product launches, and service offerings applicable to SEJ readers
Dedicated Email: Promote your tool, service, or next big event in a custom HTML message dedicated entirely to your brand
Co-Branded Webinar: You select a topic and a presenter. SEJ takes care of the rest — from production to promotion to delivery
Event Promo Sponsorship: This is perfect for events in the digital marketing space, ranging from virtual conferences to major exhibitions, that are looking for promotion, attendees, and leads from an audience of hardcore marketers
Hosted Events: SEJ Hosted Events are designed for companies looking to engage and interact with desirable customers
Banner Advertising: You can buy SearchEngineJournal.com direct advertising via an easy, self-service platform provided by our partner, BuySellAds.com
Image Credits
Featured Image: Image by Paulo Bobita
In-post Photos: Images by Paulo Bobita