Ask.com is about to officially announce its latest offering which is tied-up with its search engine – Ask Deals. Ask Deals can be officially described as "a proprietary database of more than 1 million high-quality savings offers from national and local merchant across hundreds of product categories."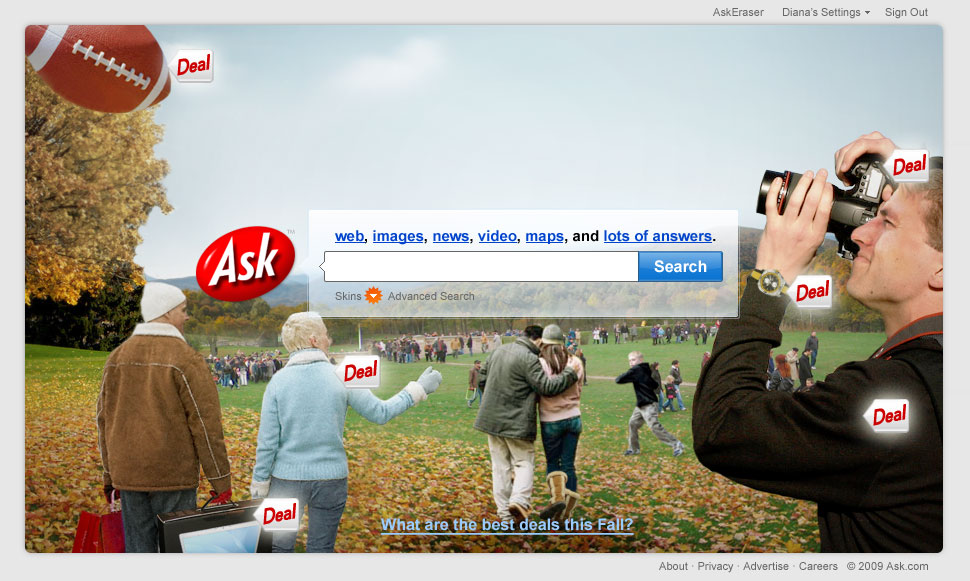 Ask Deals will scour the web for all available online deals and discounts and organize these front and center on its search results pages. This will make it easier for consumers to find great deals and bargains, just in time for the coming Holidays.
The Ask Deals database is continously refreshed and editorially refined. Hence the deals are up-to-date and of high-quality savings offers.
According to Ask.com, Ask Deals is powered by Ask's proprietary Deal Detector technologically which automatically scans the web identifying online promotions, store circulars and nearly top 40 coupon sites. This also includes user-generated content.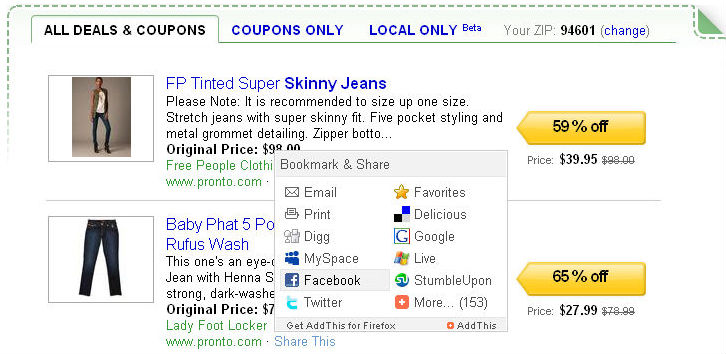 Here are the key features of Ask Deals:
The Web's best deals – in one place: Ask Deals aggregates more than 1 million high-quality savings offers on the Web for hundreds of product categories and rolls them into one, easy-to-read display.
Easy-to-find deals, front-and-center: Ask.com saves users time by blending deals into the search results page, making them easy to find via "Smart Answers" with yellow savings arrows at the top of the page, as well as green money-saving icons within the search results.
Money-saving related searches. Consumers can easily find additional great discounts by clicking on "money saving searches, built with Ask.com's award-winning Zoom Related Search(tm), which appears at the top of the right side of the search results page.
Easy sharing. Consumers can share coupons and deals with friends and family through email and popular social networking sites like Facebook, Twitter and Digg.
Deal of the Day. When consumers choose an Ask Deals homepage skin, they'll get daily "can't miss" savings offers, chosen by the Ask Deals editorial team, streamed right onto their Ask.com homepage. Users can also sign-up for "Deal of the Day" emails to receive new and timely deals every day.
And here's the official announcement via a blog post at Ask's Official Blog.