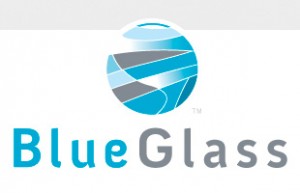 The anticipation was killing me, so I decided to let the news go a few minutes early. Without further ado, I would like to announce who the BlueGlass LA moderators announced as the winner of a free ticket and hotel room for BlueGlass LA!
Drum roll pleaaaaaaaaaaaaaaaaaaaaaaaaase!
*bang bang bang bang bang* …. *tap tap tap tap tap*????
okay… pathetic drum roll…but really, who can type that sound out without it coming off as weird? So yeah- the winner is…..
He came through by an astounding landslide, and he has also promised us a video of his tweet. For those of you who haven't been following the contest and didn't see what he so deeply promised to share, this is it:
@JoshuaTitsworth: I would cross dress as Paris Hilton and sing Miley Cyrus to go to #blueglassla http://bit.ly/blueglass
He also posted up a blog post telling us all lovely reasons why we should not go to BlueGlass LA.
I would like to give honorable mention to @kristibug for coming in second- she put up a good fight and also had a blog post up. Many thanks 🙂
Last, but certainly not least… we absolutely had to give funniest tweet to this one:
@TallChickVic: I would cross dress as @JoshuaTitsworth dressed up as Paris Hilton & sing Miley Cyrus #blueglasslahttp://bit.ly/blueglass 😉
So I want to thank everybody who participated in this! we had tons of funny tweets come through, and I think this has been our most fun contest yet. Hope to see everyone out there! Don't forget, the BlueGlass LA Early Bird pricing ends today- make sure to grab your ticket at the price of $495 by 11:55 PM EST.
Sign up with the discount code sejreader for an additional 10% off the Early Bird price.