Creative Commons has created a WordPress plugin which makes it easier to attribute and license content.
The plugin, simply called 'Creative Commons', is an upgraded version of the organization's old plugin called WPLicense. Given that the old plugin wasn't compatible with versions of WordPress beyond 3.8.1, it's fair to say a new and/or updated plugin was overdue.
Since the plugin is updated to be compatible with the latest version of WordPress (5.2.2) it's compatible with Gutenberg's new block editor. It features eight blocks dedicated to licensing posts, pages, images, and other types of media.
The plugin's intuitive settings allow users to specify attribution text, as well as customize the background and text colors. It comes with "one click attribution" for images which makes it especially easy to display license information.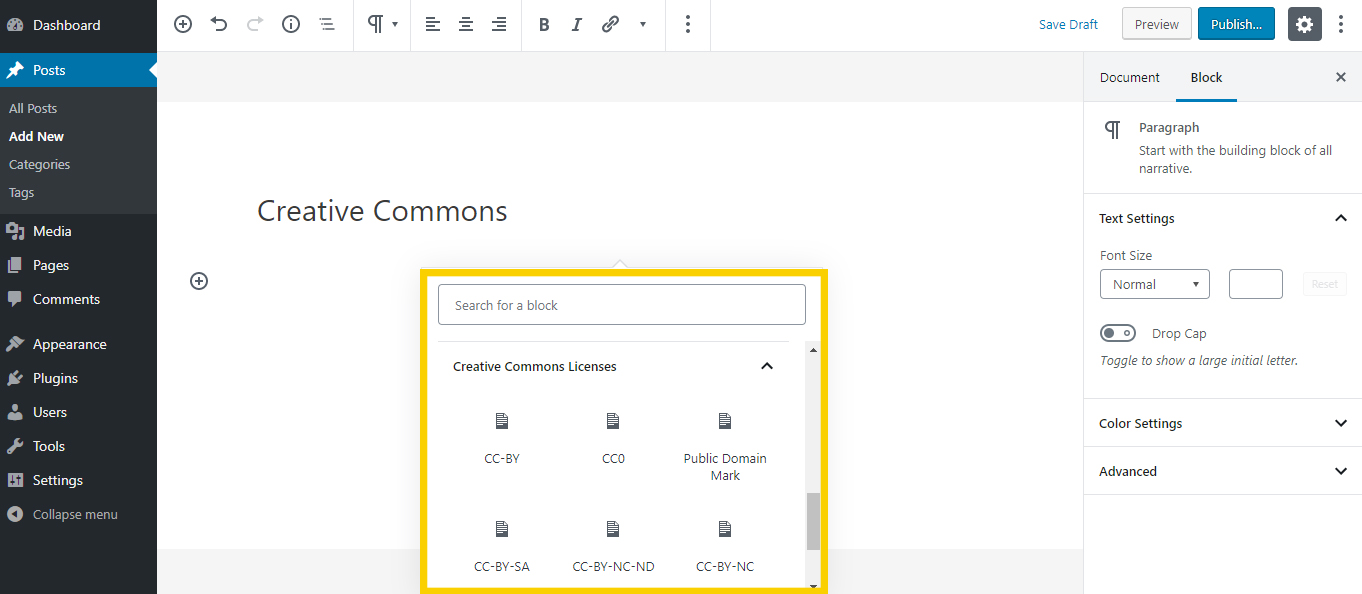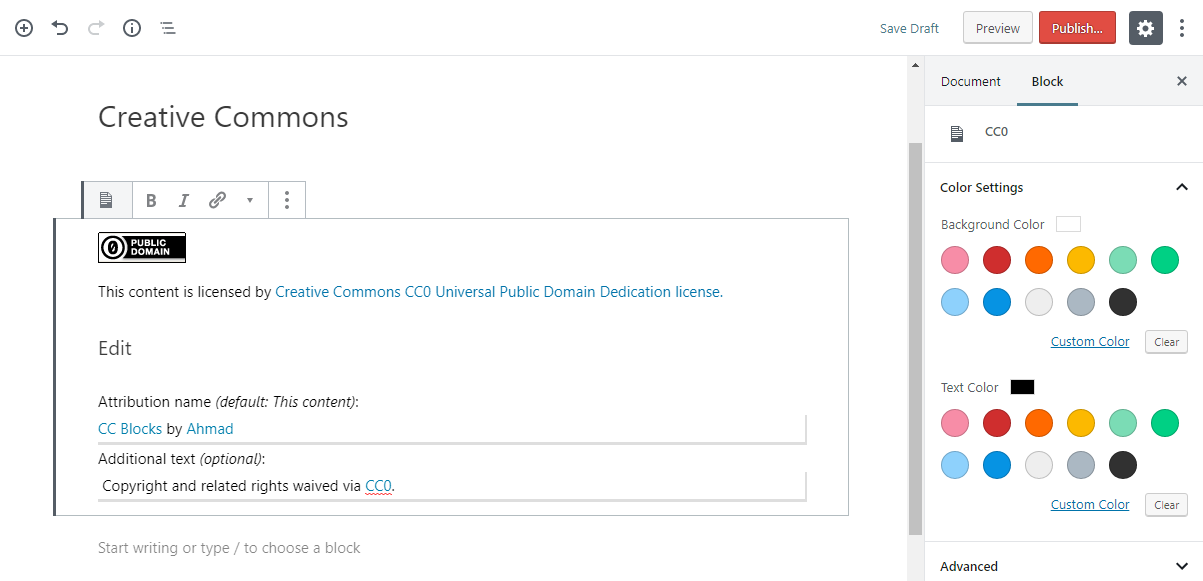 Several features from older versions of the plugin still exist, such as the ability to set a default license and use it in the footer or as a widget. In Appearance > Widgets, the CC License widget can be dragged to any widget area like the side-bar and all other available areas.
Users will have the option to license an entire site, or just select posts, pages, and images. It's also multisite compatible.
The plugin can be downloaded from the official WordPress plugin repository here.
More resources: