Anyone who has turned on a TV, read a newspaper, or used the Internet in the last year has likely been bombarded by ads for the controversial fantasy sports sites like FanDuel and DraftKings. The controversy stems from the uncanny similarities that fantasy sports, which is legal, has to online poker, which is illegal.
Despite growing criticism, these sites have remained legal, until last month when the Nevada Gaming Commission ruled that these sites constituted online unlicensed betting. Despite the great lengths that the executives and PR teams at these companies have gone to distance themselves from any statement that remotely resembled the words "online betting", the Nevada attorney general cited as evidence something that the executives probably had no idea existed. Image alt tags.
(Editor note: although the technical, correct term is "alt attributes" in this instance, our industry regularly refers to them as alt tags. For the purpose of this article, the two terms are interchangeable.)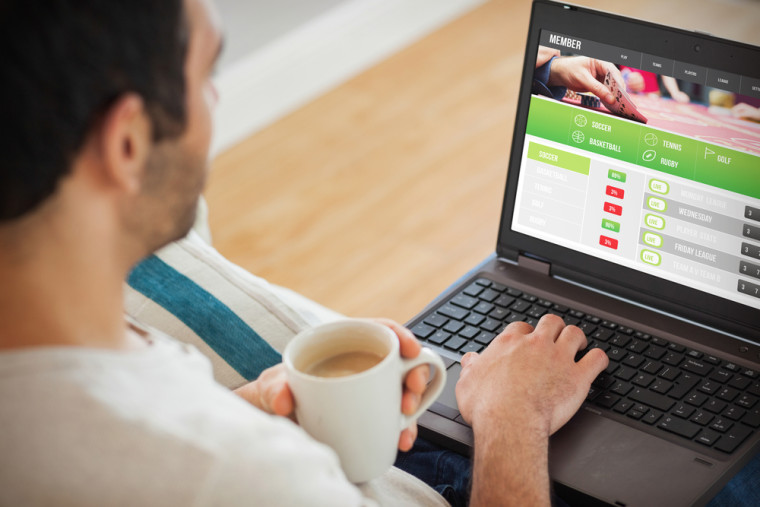 Someone at DraftKings, likely seeking a little bit of extra SEO juice, decided to insert "betting" into the image alt tags describing a particular banner that was present all across the site. While the statement from the attorney general doesn't offer an explanation of why this alt tag was used, they still use it as proof that DraftKings is an online betting site.
Here is that portion of the Nevada attorney general's statement in full:
"Similarly, the DraftKings website uses the following image on its website for its pages for fantasy football, weekly fantasy football, fantasy college football, weekly fantasy college football, weekly fantasy golf, daily fantasy basketball, fantasy college basketball, weekly fantasy basketball, weekly fantasy college basketball, and weekly fantasy hockey:29 That image is identified on each of those webpages, through alternative text (''alt text'') 30 with a phrase that includes the word ''betting'' (i.e., ''fantasy golf betting,''''weekly fantasy basketball betting,''''weekly fantasy hockey betting,''''weekly fantasy football betting,''''weekly fantasy college football betting,''''weekly fantasy college basketball betting,''''Fantasy College Football Betting,''''daily fantasy basketball betting,'' and ''Fantasy College Basketball Betting''). Although it is unclear why this image is identified using the alt text ''betting,''——whether it is because these sites are trying to draw Internet search traffic from gamblers, because ''betting'' is how the sites internally discuss their product, or for some other reason——it appears that although the sites' representatives publicly state that they do not believe daily fantasy sports involve ''wagers'' or ''bets,'' they do use the terms ''betting'' and ''wagering'' when they are not dealing with law enforcement agencies."
What This Means for Search Marketers
Even if an on-page SEO element doesn't seem that important, it is a part of the page and visible to anyone who looks in the source code. If there is a product that a website is legally prohibited from selling, it is probably a good idea to never put that product's keywords anywhere on the site, even in something as mundane as an alt-tag or useless as a meta keywords tag. Clearly there are people in law enforcement that know to look for these things and it will come back to haunt anyone that hides illicit keywords. It is not even worth using the keyword for a short amount of time because archives of the source code on sites like archive.org will always exist somewhere.
DraftKings does not currently rank for the term "betting" and ranking on that term would probably take a lot more than a rogue alt-tag. The short-sighted alt-tag decision certainly isn't the only reason that DraftKings was declared to be unlicensed betting by Nevada, but this could turn into one of the most expensive alt-tag fails in history.
Lesson for All Websites
Clearly, the directive to avoid the use of the word "betting" didn't make it all the way through to the SEO and front end web teams, and this can serve as a lesson to all companies that specifically want to avoid using certain words. Whether you are a webmaster or marketer, make sure blacklist keywords are never used anywhere including in any code, and everyone all across the company has to be informed.
When it comes to paid advertising, the search engines have blocks put in place that prevent you from running ads on prohibited ads; however, with SEO you are on your own. If you have even a slight amount of doubt over whether to use a specific word anywhere on your site, err on the side of caution and don't use it. Even a barely visible metatag can come back to haunt you.
Featured image Jackson/Shutterstock
In post photo Wavebreakmedia/Shutterstock