Since most marketing efforts are focused online, it is really easy to forget about how important people are in the process. Investing time and energy into building a perfect marketing team is essential because the right team will carry your online marketing in the best direction possible.
The question becomes, what positions do you need to fill and what exactly will their responsibilities be?
There are several structures that could work well—and in some cases people may be able to handle multiple roles if they have the time and talents to do so. Here is an outline for your digital marketing dream-team.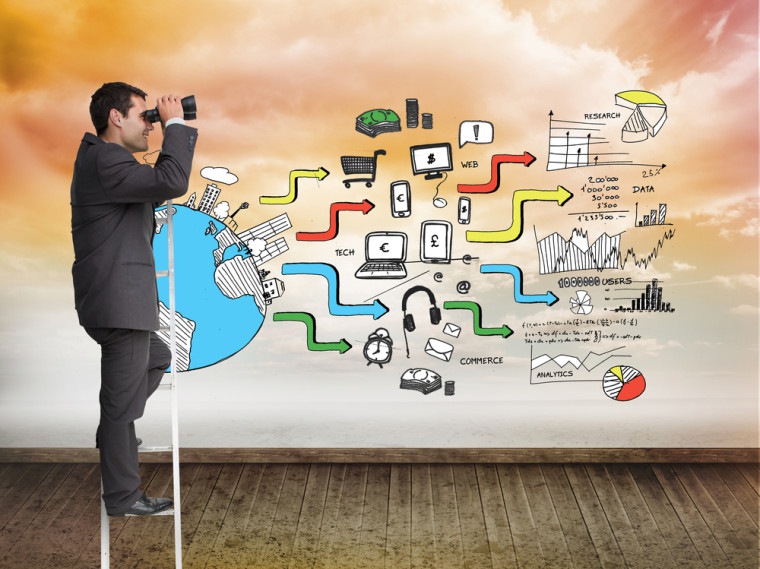 Always Have an SEO Specialist
SEO is obviously one of the most important aspects of online marketing. While there are many materials available to learn the tricks of SEO (so-much-so that almost anyone can do an online search and learn the tricks of the trade now), it is always a good idea to have an SEO specialist. This individual should be highly knowledgable and primarily focus into SEO. This will ensure your site, blog, and other aspects of online marketing are the best they can be and ranking as high as possible.
The SEO specialist works closely with all of the different team members as well. For example, they give support to the content manager (particularly when optimizing content), and work with front-end coders. Your SEO specialist may know what needs to be done, but a coder is sometimes better at making it happen.
Content Manager
Someone on your team should make their primary goal content. That means they are looking out for the interest of your readers by coming up with ideas, editing, and generating ideas of how to repurpose and use content that has already been produced. This individual should be creative and looking to take a fresh approach so your site can be producing content that readers will want to return to over and over again. The content manager also works well with the creative director when it comes to brainstorming engaging ideas–arguably the hardest part of content management!
Who Has the Tweeting Fingers? Your Social Media Expert, Of Course
Social media is inundeniably linked to online marketing. Because of this, it is really wise to put someone in-charge of all things social. Facebook, Twitter, LinkedIn, Instagram, Pinterest, etc—this person's entire job is to make sure that you are not only posting relevant content but engaging with followers. When social media is at its best, this is certainly a full-time job. While this often falls into the hands of someone (or multiple people) with other tasks, it is truly a job of its own!
Web Development and Graphic Design
While you can make the page generator and graphic designer two positions or one, the important aspect is that you have this covered as a priority for your site. Not only should your site be aesthetically appealing (there is really no excuse not to have this in today's age of web marketing), but it should also be functional. If you are thinking of hiring someone new all-together, make sure you ask to see a portfolio of the type of work they've done, to make sure it's a good fit. If you already have someone on top of website design and page generation make sure you clearly lay-out what their role s and what you expect in the way of both new content and maintenance.
Front-End Coder
Probably one of the most challenging and tedious tasks involved with web marketing is coding. This job includes building landing pages, crafting the HTML for email campaigns, implementing that JavaScript code to record the event in web analytics. All of these tasks require highly specified knowledge and experience.
Creative Director
While this list is not exhaustive, and in fact, there are several ways to approach team building—one position that is never expendable is having a chief or leader in charge of your digital marketing team! While many of these team member can work with a lot of autonomy, especially considering everyone has their specialty, you need to have someone who has a watchful eye over every team member's work. This digital web chief should be a great communicator, organized, and able to schedule meetings follow up to ensure everyone is on the same page.
Your creative director should be able to handle day-to-day oversight but also be able to deal with challenges as they arise. The leader of your team is the glue which holds everything together, so although this role was the last mentioned, it is without a doubt one of the most important!
Are there any other positions you think are vital to a digital marketing team? Anything that didn't work for you in the past? Let me know in the comment section below.
Image Credits
Featured Image: Rawpixel via Shutterstock
Image #1: wavebreakmedia via Shutterstock