SERPs.com, a dashboard for SEO tools, released a widget at Pubcon to track your (not provided) search referral percentage. Since November 2nd, the average (not provided) token has been 11.52% according to new data provided by SEO dashboard company SERPs.com. The analytics data is from 300+ US focused websites. SERPs.com tracks the daily (not provided) % to show how users sites benchmark against the sample.
Scott Krager, founder of SERPs.com, pointed out the following:
This is a 300 website sample, hard numbers from Google Analytics, websites are US targeted
The % is calculated by taking the daily number of (not provided) referrals divided by the total google organics for the day.
The highest day so far was Nov 17th, at 13.8%, a Thursday
There seems to be a definite weekend slowdown trend appearing, just a few % points, but noticeable
The roll out of forcing Google SSL clearly began on Oct 31st, maybe even late Oct 30th and seemed pretty widespread by Nov 2nd
We don't yet know if Google has rolled this out completely, the numbers could still go higher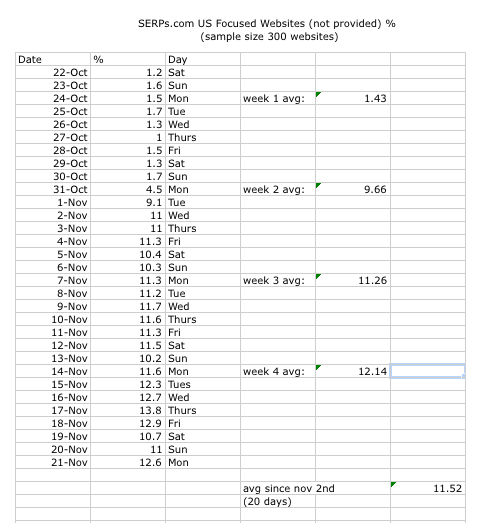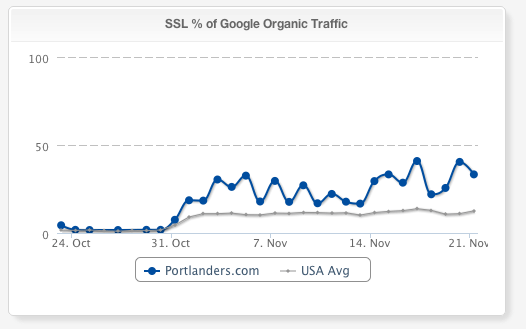 Free Trial
You can try SERPs tools for free for 30 days. For more information visit SERPs.com.