For the last few years, we've heard nothing but grandiose declarations of how important content marketing is and what really should be the driving force behind SEO campaigns.
Content is king, right?
Yes, 100% true. But just because content rules, that does not mean that all content is created equally or that every single bit is worth doing. Be sure you're focusing your time and effort on what to do, instead of what not to do.
8 Really Bad, No-Good Content Marketing Practices to Stop Practicing Today
Do yourself (and your marketing budget) a favor and stop wasting time on these outdated content marketing practices right now.
1. STOP Writing Newsfeed Articles – It's Just Not "Fresh" Content
I get it, I really do: When you look at your newsfeed and haven't posted anything in a couple of weeks or even months *gasp* you start feeling that bottomless pit of anxiety in the very bottom of your belly. You know, that little voice that sounds suspiciously like Matt Cutts saying "hey, buddy, if you don't post something right away people are going to think your blog is dead and Google's going to be highly disappointed."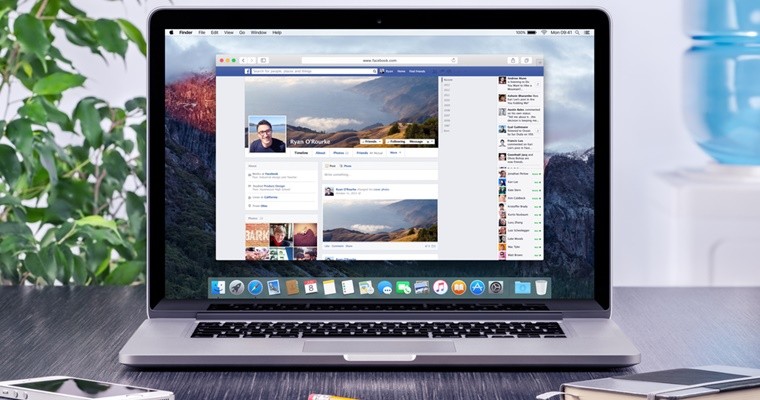 There's a degree of truth in that. A newsfeed that hasn't been updated in months absolutely gives the impression of an inactive website, but it's crucial that you don't just start publishing articles for the heck of it – and there are all sorts of reasons why.
For starters, they don't add any value to the user and won't help you secure queries or sales. Poorly written articles actually undermine your business's industry authority with other users.
Secondly, it has become widely accepted that click-backs and bounce rates are indeed ranking factors in Google's algorithm. Therefore, the less engaging your content is, the higher the bounce rate. This will, in turn, increase your site's overall bounce rate.
Just to be clear here, a user has "bounced" if they have entered your site on a page but navigate away without visiting another page on the site.
If a user happens to navigate to your newsfeed from your homepage, this doesn't count as a bounce, so bounce rates are only an issue with regards users who discover your articles via search engines.
(For an opposing view, check out Neil Patel's article, "Lie #5, The higher your bounce rate, the lower your rankings").
2. Stop Guest Blogging ONLY for Links
Guest blogging, if done right, is HIGHLY successful. I myself have witnessed inbound leads come in from a single high-quality guest blog on this very network, and convert for thousands of dollars as a customer. If you guest blog, and you are on top networks publishing only high-quality content, then you're doing it right, my friend—keep it up.
However, this is about what not to do, so let me define that here. When guest blogging first came out, it was mostly a form of content-driven link building set to see every one of us skyrocket to the top of the SERPs with Google's grandest blessings and just a little admiration thrown into the mix. Well, that definition is so 2013. If you're writing guest blogs with the sole intention of earning links, you're walking an extremely fine line.
Remember that old adage, "quality not quantity?" Keep it in mind when it comes to your approach to guest blogging. The fact is, if a site is willing to accept a post without an author, with very little guidelines, and next to no exposure for the real writer, that guest blog network is going to be offering next to nothing in terms of traffic or authority.
3. Stop Regurgitating and Rewriting Duplicate Content
Picture this: you've just completed an amazing article for your blog. You hit that publish button and the post becomes wildly popular very quickly and you start receiving messages from other bloggers. They're mad about your article but instead of doing their own work and writing their own pieces, they'd prefer to copy yours and just post a link to your original piece.
Okay, on one hand, you'll get a backlink (assuming the other site isn't spammy), but now the search engines are confused. They just don't know which is the original copy and which is the duplicate. So they don't know which version to link. If you allow others to copy, they could end up getting the SEO credit you worked so hard for.
There's somewhat of a myth around duplicate content and its impact on SEO. The main premise is that as long as your content isn't spammy and duplicated, you don't have much to worry about. The only other possible problem is that Google may not know quite which page to return in the SERPs if content has been duplicated across two internal pages.
If you are worried about the impact of directories, scraper sites, and other businesses copying your amazing content, don't be! In the case of the first two, they will link back to your site. As for companies stealing your copy and using it as their own… if Google can come up with a self-driving car, they sure as heck can recognize where content was first posted.
4. Stop Writing Poor Content
Content is "numero uno" in today's digital marketing world. Sites that continuously publish quality content that is well researched, well written, and not stuffed with keywords are a lot more likely to find themselves at the top of the search results. But it's not always the case.
Prior to 2000, quality content wasn't even a prerequisite for high-ranking sites. Most of the search engines didn't care if the content was great or rubbish, and usually, the content wasn't very good at all. So searchers would have difficulty finding great instructional and how-to articles that are so commonplace today.
Of course, we know that thin content is never going to be rewarded in search results. When Goggle rolled out their Penguin update, it rendered great content an absolute must for anyone wanting to even dabble in the SEO game. Today, poor content is more detrimental to your site's ranking than any other SEO practice out there. To create great content, start with these tips:
Don't make keywords the focus of the piece. Let your writing flow.
Write around 700 – 1000 words for an amazing article. If you're just creating static copy for a business page, the 300-word mark will do.
Focus your content on points of interest and problems the audience may have.
Post engaging, fresh articles frequently if you want to stay relevant.
FYI: If a post is greater than 1,500 words, it tends to receive an average of just over 68% more tweets and around 22.6% more likes on Facebook than shorter posts.
5. Stop Keyword Stuffing
Once upon a time in a faraway land SEO was all about the keywords. The more phrases and keywords you could cram into your text, the more likely you were to see your pages popping up in search results.
However, this very quickly became a problem with content marketing. While there were those marketers and bloggers who were hard at work creating incredible content, there were plenty who were not. What they were doing was creating terribly-worded copy that served no purpose other than to rank higher in SERPs.
Let's say the keyword was "carpet cleaner Melbourne," then the copy would attempt to squeeze the phrase into just about every sentence, rendering the text completely redundant and, basically, useless.
For example: "looking for carpet cleaner Melbourne? We're a carpet cleaner Melbourne looking to help you keep your carpets squeaky clean. Contact our carpet cleaner Melbourne company today."
Gross… And not a lot of help, right? Despite how very useless these pages are, the tactics actually did work for a little while, until Google started penalizing sites for doing it. Today, most search engines follow Google's lead. If you're still trying to stuff keywords into your content, rest assured you're not going to get very far.
Try sprinkling your keywords around the content and use them sparingly. Worry more about your content instead of the keywords. If you're doing your best to create worthwhile content, properly targeted at your audience, then your keywords are going to flow far more naturally.
6. Stop Stuffing Meta Descriptions
When you search for something on Google, the search engine gives you a brief description of the site just under the link so you get an idea of where the link goes. This is the meta description.
Previously, it was common to stuff those with keywords, too, in order to try to raise page rankings in the search results. But 7 years ago Google announced that an update would be doing away with such a practice. Today, meta descriptions have no impact on SEO, so why bother stuffing them with keywords?
7. Stop Using Link Networks
In previous years, backlinks were a massive part of SEO. Today they are still important, but to a much lesser extent. About a decade ago, the easiest way to create these backlinks was to pay for them by signing up with link networks. This is now a highly frowned upon practice. Google even warns content marketers against it in their Webmaster guides.
When these networks used to be profitable, websites were able to pay to join them and acquire links to their site posted on other websites, creating tons of backlinks. The whole problem with this approach was that the backlinks came from some seriously sketchy websites. Even if some of the sites weren't dodgy, they were simply irrelevant. For instance, your shoe company might have a backlink on a cigar site or any other questionable website.
Backlinks are certainly still relevant today, but you need to build them over time and only use quality websites. Google will actually start categorizing your website as spam if you seem to have too many backlinks on spam sites, so do be careful!
8. Stop Writing for Everyone but Your Audience
Writing high-quality, creative content is fantastic – but who out there really wants to read it? Doing a little keyword search to find the right content for your target audience can really be the difference between a popular blog and one that lies dormant. Keyword analysis tools can help ballpark just how many people are in your geographical area and search for the topics you're writing about. While you may think your content is the bee's knees, before you even spend time and money on your content, find out if Google (and, therefore, your audience) agree.
On that note, are you carefully researching the content you're writing? Are you quoting credible sources? Are you using the right research tools? There are so many credible sources out there – use them!
Bonus: Don't Ignore the Value of Video
Along with visual content, today's marketing practices cannot ignore the importance of video content. So stop depending solely on your writing as the only content channel. Look into webinars, podcasting, videos, and even slide decks and start expanding your offerings this year. Video, especially, is a widely recognized tool, and arguably one of the greatest tools, in today's content marketing toolbox.
Here's an explainer video my team wrote and created for one of our content products last year, a business case study:
It gained us a good amount of new traffic, leads, and inquiries – even though the YouTube engagement itself looks low with no physical comments. We'll be experimenting with more of these videos in 2016 and will be posting video shorts on our Instagram and Facebook accounts.
What are you going to be doing differently with your content marketing practices this year and going forward? I'd love to hear in the comments below!
Image Credits
Featured image created by Julia McCoy with Canva
In-post Photo: Alexey Boldin/Shutterstock.com