Google image search is something I've been playing more and more recently. It is a visual, more simplistic, less smart variation of general Google search and for many queries it does work better for me.
Here are 6 ways to make it better (and chances are, you will love it too!).
1. How to Add Direct Image Links to Google Image SERPs
Note: while both the tools listed allow you to quicker click through to the image itself, don't forget to link to the image source if you are going to re-publish it.
1. Google Image Search Direct Links
The script shows a little "direct image link" above each thumbnail in Google image search results: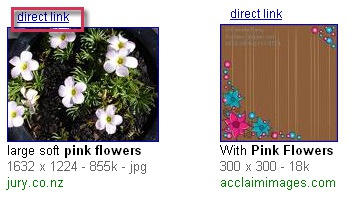 2. Google Images Direct Linker
This user script turns the attributes line under an image thumbnail in Google Image search results into a direct link to that image file.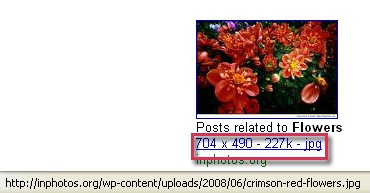 2. How to Optimize Images Found via Google Image Search
Google Images Smush It Link
This userscript adds 'Smush It!' links to each search result on Google Images, making it easier and faster to optimize images you find. Smush.it uses optimization techniques specific to image format to remove unnecessary bytes from image files.
Just click the link and you will see how much the image was optimized (in %) as well as the link to download the "smushed" image: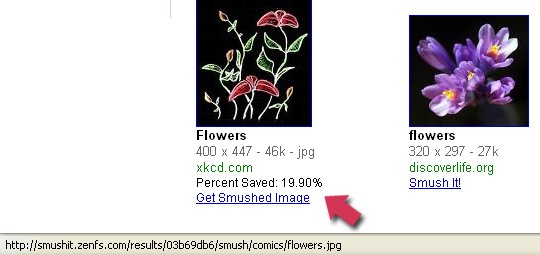 3. How not to Waste Time on Broken / Missing Images
How many times do you click-through to see there's actually no image on the page? Well, this image status reporter script will save your time by showing which images are missing from the source page right within SERPs:

4. How to Easily Preview Images within Google Image SERPs
Google Image Relinker with Mouseover
This script relinks the image within Google image search results to actual image and also allows to view the image in a CSS popup on mouseover.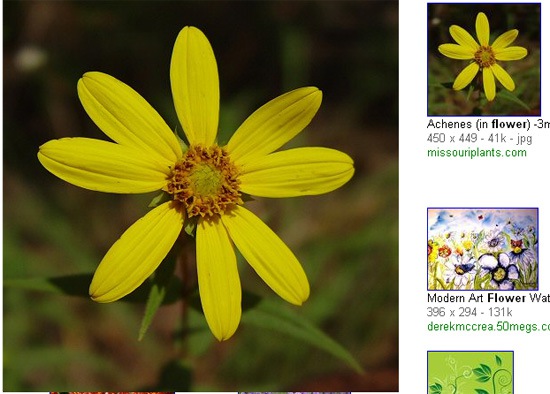 5. How to Search Google for Visually Similar Images
Google offers to search for "visually similar images" to the one found via its experimental search. This works as follows:
Search it like a regular Google image search;
See a few image thumbnails invite you to search for "similar images" and "related images";
Click "similar images" link to see more images that look like the selected one: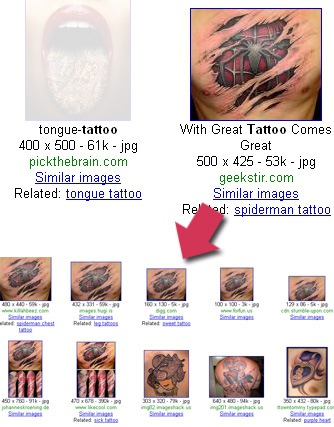 6. How to Search Images from Desktop
I found it necessary to mention this tool here because it does have quite a few nifty features and is absolutely free (it does require a registration key which can be found on its official page). GoogleImager is a desktop Google image search app that combines plenty of Google advanced search options including:
Language and location configuration;
Image size, file type and color settings;
Results per page settings;
Safe search filter changing, etc