You might have noticed that I love tables in general and Excel in particular. Once you view any data in Excel, you notice things you wouldn't have seen otherwise. The greatest benefits allowing to effectively process huge volumes of information are:
Sorting function;
Pivot tables;
Find / Replace option, etc.
Thus today I am listing 6 ways to export your backlink information to Excel to further work with it:
1. With Yahoo! SiteExplorer you can export results to TSV file and open it as Excel:

2. Some free internal analytics tools that track referrals offer an export feature.
With Google Analytics you can save the report of referring domains (enhanced with plenty of browsing data per each linking domain: bounce rate, time spent on site; pages per visit, etc).
GetClicky also allows to export referral information (by playing with"date range" drop-down, you can effectively set the quantity of the links you want to export):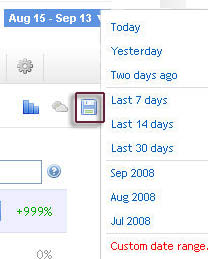 3. Link Diagnosis tool (based on Yahoo API) offers a very handy export feature for the wide range of available reports: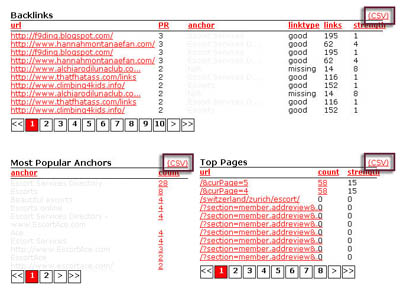 4. Majestic SEO (reviewed previously) that rely on its own search engine and index offers an export feature for all the reports:
Linking domain overview;
External anchor text report;
Linking TLDs overview.
5. Google Webmaster Tools offer an export feature under "Pages with External Links" section: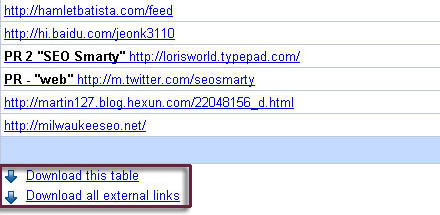 6. You can export any search results that provide RSS feed to Google Spreadsheets (and then save as Excel): just take the following steps (thanks Distilled for the tip):
search Google BlogSearch [link:http://www.yoursite.com];
copy the feed URL of the results (left column);
create a new spreadsheet in Google Docs;
paste the following in the very first cell:
=ImportFeed("feed URL")