If you are an active FireFox user, chances are you have very little space left in the upper part of your browser window. Remember what Rand's browser could look like if he installed all the toolbars he reviewed: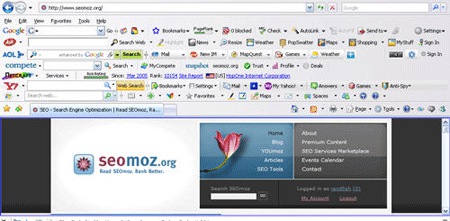 We have an alternative place for some extensions – FireFox statusbar. Let's see how we can optimize it:

1. SEOquake is turned on / off with one click on an icon at the statusbar. Besides, you can access its settings and more features from there (line-through "nofollow", check links and keyword density, etc):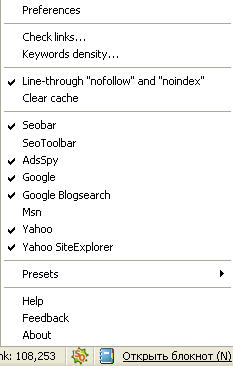 2. Search Status instantly shows you each page Google PageRank and Alexa Rank. What's more it allows you to access the current site Robots.txt file and SiteMap, Archive.org profile, domain WhoIs data, the site indexed pages and backlinks (in Google or Yahoo), and even to run the link report and check the keyword density: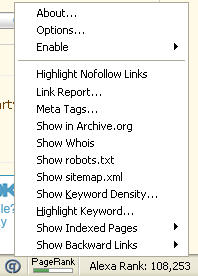 3. SEOBook Rank Checker allows you to quickly check the site current rankings for the specified term:

4. Domain Details addon provides access to domain Whois and server location information: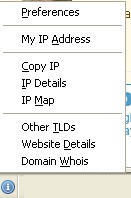 5. HTML validator will show you the current page HTML validation status – for details you will need to click the icon in the status bar:

One more: Greasemonkey has a huge number of possible uses and it shows up in the status bar.
More tips to optimize your FireFox:
The post was inspired by 25 Tweaks for Your Firefox Status Bar.