Apps have never been more popular than they are today, and no wonder: they add convenience to our personal and professional lives, entertain us, and provide mobile access to websites, services, and other products.
As more consumers jump on the mobile bandwagon, the app marketplace continues to swell with everything from business to entertainment applications. In the Google Play marketplace alone, there are more than 2.2 million apps.
Launching a new app that will get seen and downloaded by mobile users is no simple task in such a crowded market. App developers need to add marketing and promotion to their skillset, or outsource these tasks, to get any kind of visibility for their app online.
Want to learn more about ASO? Check out this Marketing Nerds podcast with Anne Ahola Ward:
What are the best ways to make your app stand out? Here are five tactics to gain traction and make your app start selling itself.
1. Invest in Quality Video
Developing an app is already a pretty costly venture. On the bright side, it's much cheaper to market your app as you lead up to launch. Leveraging video should be at the top of your marketing strategy agenda. Consumers love it, it's easy to digest, and it's arguably the most effective method of communicating a story to an audience.
Beyond the story, video directly impacts the buying process for a majority of consumers. As many as 90% agree that product videos help them make purchasing decisions, and 64% of users are more likely to follow through with a purchase after viewing video.
I recommend creating more for your app than just a brief explanation video. Put in the investment to craft something immersive, entertaining, and relevant to the interests of your audience. Make sure that product video does more than just show off features for passive viewers.
The video for Jelly is a great example, as it scored more than 200k views:
If you have a limited budget for developing video, then take a cue from the reveal video of Tiny Wings 2. Even on a limited budget, you can still make a great clip. You just need to rely a little more on your creativity.
If you have the time and the budget for more than one video, you should absolutely create one or more teaser videos. A product video helps the app sell itself in an app store or on your website, but teaser videos will build the buzz leading up to your launch and give you the benefit of word-of-mouth marketing before you even release your app to the public.
Post those videos across multiple video hosting sites like YouTube and Vimeo, and be sure to provide a link and call-to-action back to your app page or the app store.
2. Optimize Every Aspect of Your App Page
For people to find your app online, you should optimize it for the words and phrases your audience is using to find solutions that match your creation. This is especially true for Apple's app store and Google Play.
Optimization makes your app more discoverable, but you're not just optimizing for the search algorithm of those marketplaces. You also need to optimize for the user. The description you use for your app should be concise, compelling, and focused on the value proposition.
It should clearly answer the question, "What do I get out of downloading this?"
Slack does an excellent job of utilizing keywords within a description of the most important benefits for the user.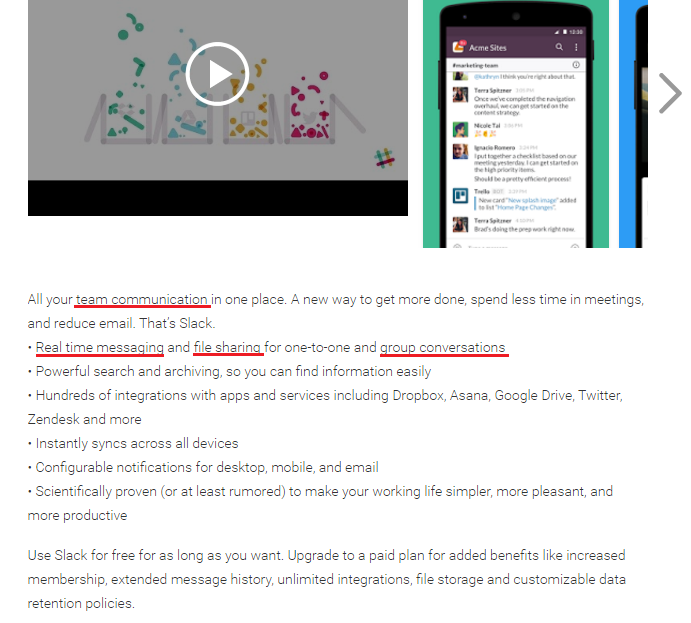 To get an idea of what search phrases your audience might use to find you in the app store, check out the top apps similar to your own. Examine the content and try using a number of search queries related to your app, the solution you're providing, and common problems it solves.
Pay attention to the 4- and 5-star reviews of the most popular apps; they'll often contain positive keywords you can leverage for your own app.
Optimize the title, description, and keyword field for your application. Use similar optimization for the app page on your website, but don't directly copy the content. Make sure the textual content is completely unique across your promotional channels so there are multiple avenues through which your customers can find you.
3. Leverage User-Generated Content
As your user base grows, you'll start accumulating reviews and testimonials for your app. Reviews are important to the sales process, as more than 90% of consumers rely on peer reviews for making decisions and trust them more than brand advertisements.
Encourage users to leave reviews for your application after they've had a chance to use it. For more complex applications, such as mobile business apps for on-the-go professionals, solicit subscribers and ask if they can provide testimonials or results from their use of your app.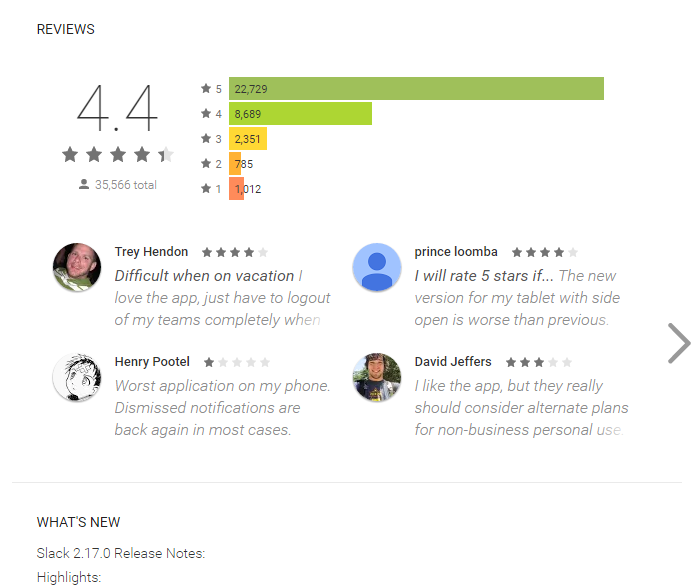 Testimonials and reviews should be in the spotlight on your website, and they can also be worked into updated videos and other marketing materials to develop the trust of your audience through social proof.
Reviews within the app marketplace itself are usually the most valuable because they directly impact app ranking and contribute to higher user conversions and app installation rates.
4. Reduce Friction
For an in-app purchase or download, the process is relatively simple. Click to download and within a few seconds, the app appears on the user's device.
If you complicate the process more than that, expect to lose some prospects from friction. This is especially true if you have a sign-up, membership requirement, or registration form that prevent users from accessing your app's features until they complete the initial process.
Understandably, you need the information for membership-based products and apps, like SaaS products, but you don't need to collect every piece of information right off the bat.
There is already evidence that proves a reduction in the number of form fields can dramatically impact conversions for registration and opt-ins. Trim the information required to get started and eliminate that excess friction. You can always gather more information once they're in the door.
Freshbooks is a prime example, since their sign-up is limited to just two fields. You can't get more welcoming than that to get someone to sign up for your free trial.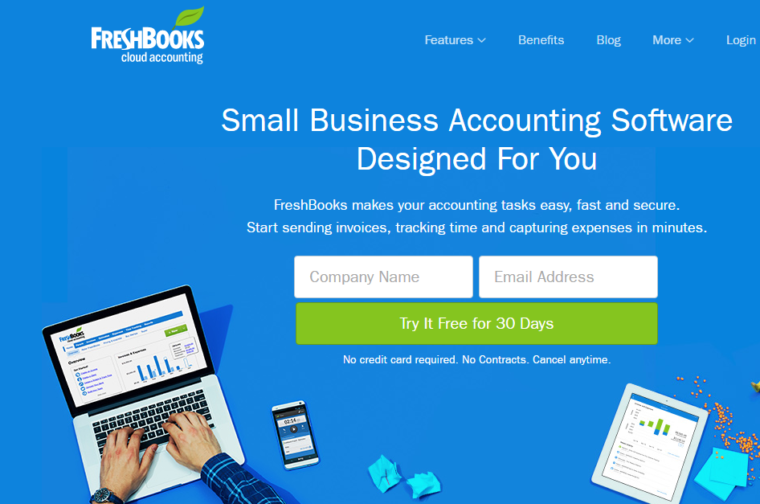 The same technique was used during Obama's presidential campaign. Eliminating form fields in the contribution section greatly reduced friction and lifted conversions for donors and other web visitors.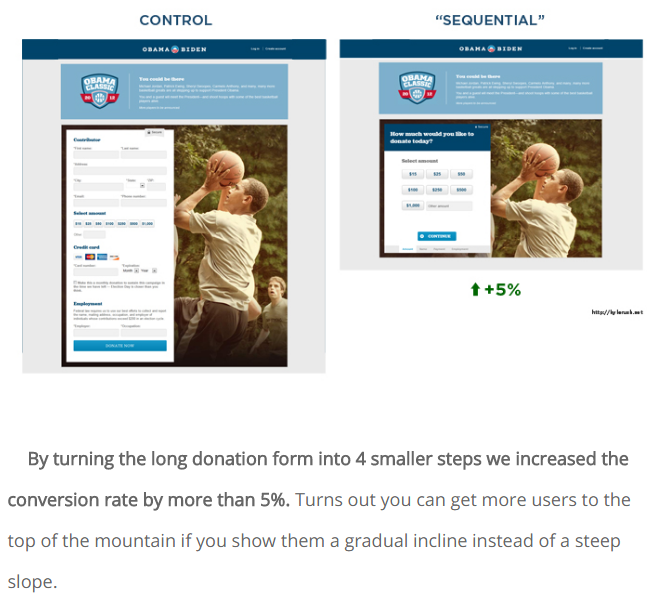 5. Make Social Your Main Feedback Channel
There are many benefits to having multiple methods for connecting with customers, but if you have a stellar model for customer service, then show it off to prospects and customers alike. Designate social media as your primary feedback channel.
This comes with several unique advantages:
Prospective customers clearly see how you and your team handle service-related issues, which can build trust and lead to a purchase
Brand/product visibility expands as prospective customers see their connections engage with you
There are no costs for monitoring and responding to customers in social media outlets
Reach and engagement will improve across the social channels you use, which should gradually spark more engagement from your followers
The greatest benefit is that your transparent, customer-centric approach will generate several new app downloads and memberships. It's a win-win because you'll be selling more to new customers just by supporting the customers you already have.
Conclusion
Success is never guaranteed with apps, especially considering the stiff competition and volume of apps currently on the market. However, if you accurately communicate the value and benefits, optimize your app's description fields for visibility in search, lower barriers to entry, and utilize video to tell a compelling story, you'll give your app the traction it needs to gain visibility among new and established audiences alike.
What methods do you currently use to get your app in front of your target audience? Share your marketing tips with me in the comments below.
Image Credits
Featured Image: Parampreet Chanana/Pixabay.com
All screenshots by Matt Orlic. Taken September 2016.