How can you properly represent your brand while also offering your customers incentives to choose your business over others?
This was the question of a small business owner who owns an upscale restaurant in Chicago. His concern is one that many business owners have. How can businesses draw customers in without looking "cheap"?
This particular business owner was afraid that running promotions or offering discounts – especially advertised on social media and other digital marketing channels – might take away from the quality of his establishment.
This dilemma is probably explained most obviously with something like a restaurant, but the dilemma can also apply to upscale digital marketing agencies, artists, lawyers, and so much more. Yet, many manage to offer deals successfully.
The question is this: How are these businesses offering their users great deals and incentives while also keeping their reputation intact?
The Age of Deals in Marketing
This problem, which I am calling the "discount dilemma," is how you can offer these kinds of incentives to your audience on digital marketing channels without making your business look cheap. Again, this extends into every business realm and is not exclusive to the restaurant industry.
The truth is that when people talk about making decisions, especially about where they are going to shop, incentives play a big role.
In an interview with Marketing Week, Philip Maple, general manager of consumer business at O2 stated:
"At a macro level, the pace of innovation across the whole digital landscape is rapid, particularly in the world of mobile…When we talk to customers, we see their needs are changing and quite frankly, unless we evolve and change with them, we are going to become less relevant."
He goes on to tell how offers and incentives lead to brand discovery and ultimately influence the choices people make in a world where there is a lot of online noise.
Bottom line: Incentives and discounts help people to notice your business and choose to go there, and as long as you are offering them in a way that makes your business look valuable (more on that next) then they are a positive part of a marketing strategy.
What Makes a Discount Look Valuable?
Looking cheap is a good concern for business owners to have. You want to make sure that every marketing effort elevates your business and makes you stand out among your competition.
There are some clear ways to make discounts and incentives look valuable (rather than cheap) to your customers:
1. They Aren't Available Every Day
Whether it's a once a week promotion (like half off bottles of wine) that you can promote on your social media channels or a "semi-annual" sale, the key to making a discount look valuable online is to show that it does not come around every day.
The second that people feel like an offering is just the standard; they start to realize that it was never that valuable of a deal to begin with.

2. Customers Will Get Big Savings
People love to save money on the things that they love, especially luxury items that they may have a hard time justifying the cost of.
If the price point is typically set high for the items or services you sell, offering a big cut in price a couple of times per year, or possibly even to get people in the door with a coupon or advertisement, is a really great way to maintain the value of your items while also drawing new or returning customers in the door.
The key here is making sure the original price is known and it is displayed alongside the discount you are offering.
Again, this shouldn't be something you offer every day; otherwise, people are just going to equate the sales price with the actual price. It is something that should be perceived and presented as a somewhat rare opportunity.
3. Offer Personalization, Exclusivity & Returning Customer Rewards
Customers like to feel as though they are a part of an exclusive club with the brands and services that they like.
In order to make your discounts even more valuable, you can offer to restrict them to people who are returning loyal customers, or people that showcase that they love your brand.
You can incentivize the sharing and promotion of your brand on social media with discounts (after all, word of mouth is still incredibly important in marketing) or have a rewards club that loyal members can join for rewards.
By making discounts exclusive or personalized in some way, you avoid discounts looking cheap and rather make them look valuable to the people who have not yet hopped on board and joined the club yet!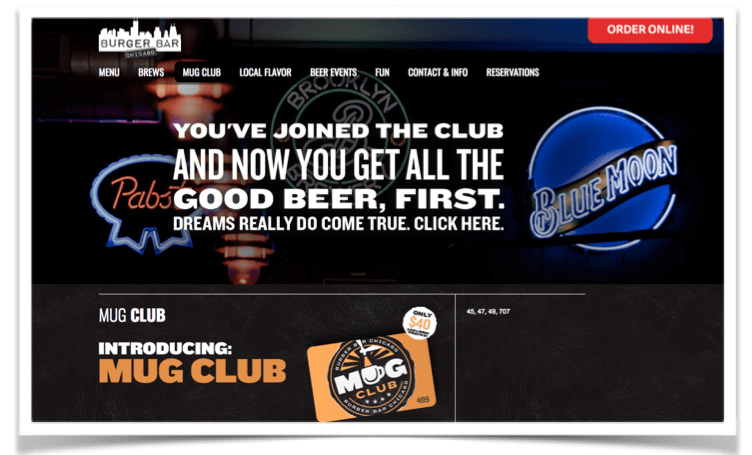 4. Avoid Looking 'Cheap'
Discounts and rewards shouldn't come around every day and they should not come super easily.
People won't feel connected to your brand if they feel like the discounts you are offering are run-of-the-mill or standard practice.
A discount looks valuable when people truly feel like they are being rewarded for choosing a business over others.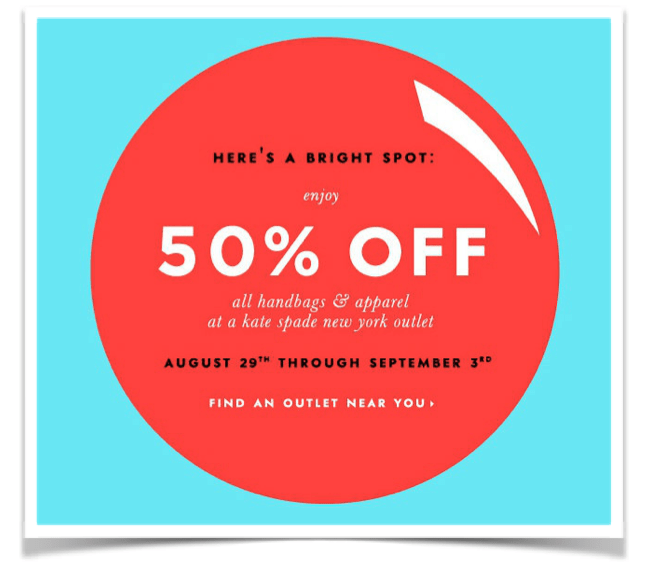 5. Leverage Discounts on Digital Platforms
Once you've decided on a discount or rewards program that you would like to offer and you've made sure it has value and appeal to your demographic audience, it's time to start promoting.
In some cases, mobile coupons are the way to go, but you ideally want people to become more closely linked to your brand through subscribing to your mailing list or following you on social media so that your efforts are not just one and done with the people who discover you.
To build a following you might consider putting your discounts and promotions on Instagram and Facebook as you see fit or have a "members only" component of your website. You want to make the advertisement of your discounts and incentives just as valuable as the discounts themselves (as many of the examples above illustrate).
---
Image Credits
All screenshots taken by author.