One of the things that always comes up when I talk with peers in this awesome industry is, "how hard it is to hire good people." For all intents and purposes, our industry is still very young. AdWords just celebrated its 15th birthday, so experience of more than a few of years is still something very few marketers have.
Even when you do find marketers who have been in the industry for a few years, half of them don't have the level of expertise you would expect. There is a ton of bad training, you sometimes have to undo when bringing on experienced marketers to the team.
Over the last 9+ years I have had the opportunity to hire and build teams for both agencies and in-house marketing departments. There are five things I look for when hiring to make sure that I get the best. I loved experienced marketers, but I really love people who have these five qualities.
1) Inquisitive by Design
Why?
That question, when it is coming from my two-year-old princess can sometimes wear me down. However, when that question is coming from a new team member, I get excited. That is the type of question that shows they want to understand, so they can then make correct decisions based off that knowledge in the future.
The brightest minds many times are not those with genius IQs, but those who delve into the why's of the universe (or search engine algorithms). Somebody who likes to understand the reason something is done, is someone I don't have to tell how to do things all the time. They can take the understanding they have from asking questions and apply the logic in new scenarios.
I want people who love trying to figure out things like why plurals in search terms perform differently from the single version of the word. Clients and CMOs want people who can figure out why performance has dipped, or how to reach audiences that don't open your email newsletters anymore.
That brings me to the second quality I hire for, to guarantee I get top-quality employees: the ability to problem solve.
2) Be Like Sherlock Holmes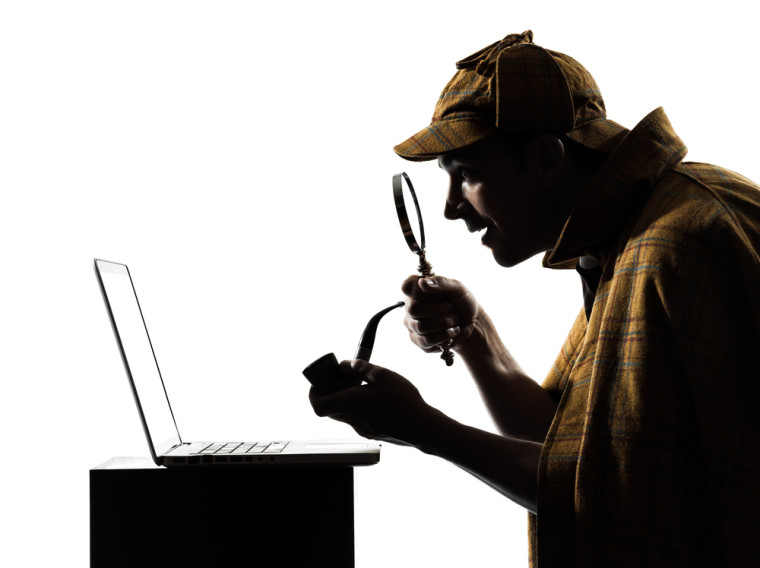 As mentioned above, we need marketers who are inquisitive, but we also need people who not only ask questions but try and find solutions. Problem solvers, puzzle lovers, whatever you want to call them, they are the ones who really get stuff done.
When a paid search campaign starts tanking, they dig in and ask why, but also figure out how to use that knowledge to improve the situation. They are highly analytical. Yet being analytical alone isn't what's important, it is then sharing their take on what the analysis means and how we can utilize it to dominate our niches.
Just like the great Sherlock Holmes, if you can solve problems, you will always be in demand. As employers, we are always looking for people to solve problems, not create them.
In our world, something is always going to break, or not work the way we expected it to work. Someone who loves solving problems will dig in and figure out a way to fix it when it does happen. Good employees need to be passionate about solving problems.
3) Passion is Not Just a Catch Phrase
When you hire people with passion, your team becomes more amazing!
Of course, I want people who are passionate about Excel, Facebook Custom Audiences, or even spending an hour crafting the perfect 25 character headline. I don't expect everyone to be passionate about those things, I do however want to work with people who are passionate about marketing, analytics, psychology, or a myriad of other things which fit well into our day-to-day.
If employees are passionate about what they do, they care more. They are more involved, inquisitive, and dig deep to solve problems. Passionate people also love to expand their knowledge about the topics close to their hearts.
4) To Learn is to Live
Awesome employees aren't just inquisitive, passionate, or great at solving problems. They are also life-long learners.
The best employees know in order for them to stay on their a-game they have to constantly be learning new skills, and improving current ones. They seek out opportunities to stay up-to-date on industry news and changes.
Hiring someone who is passionate about learning will help everyone on your team. The new skills they learn – like how to use the Facebook Power Editor to run Instagram ads – will keep clients satisfied and bosses enthusiastic about performance. It can also help keep you ahead of the competition.
We live in an industry which is constantly changing and evolving. If you want to have a career longer than one year, you have to be constantly learning. Having to force people to continue learning, is not a task most enjoy as a manager, so you should hire people who already love growing.
5) My Word is My Bond
This last character trait is not last because it is the least important. It is the last on my list because I feel it is the linchpin to all of the others. Without the quality of integrity, does it really matter if they are passionate, or great at problem-solving?
When I hire, I look for people I can trust. I hire employees who I don't have to watch all the time to make sure they are doing what they should do.
As a manager, you want someone you can count on. You don't want someone who says they will do something for that client, or will get you that report before the meeting and never actually do what they say.
I used to ask a pre-interview question when they submitted their resumes to me. "How do you exclude specific search partners in AdWords?"
Yes there is a right answer, and an even more correct answer, but I didn't care if they knew the answer. What I cared about is if they were honest in their response. I fully expected most to not know the answer. But if they tried to BS me with some fluff answer, I knew they would do the same thing down the road. If someone said "I don't know", they moved on to the next phase, because they had the most important skill.
What About Technical Skills?
While it is important to have someone who at least knows how to proficiently use a computer, the internet, email, and Excel, they do not need to know everything. If you have people on your team that can train the specific skill sets, you don't need someone who already has them.
By hiring for the above qualities first and foremost, you hire someone who will be awesome. You can train them how to research keywords, or the different post types for Facebook and when to use each one. I have yet to find a way, to train someone to have integrity, or enjoy problem-solving. As a bonus, if they are new to the industry, you get to help them start on a new career path, and you get to save some money on their salary.
What are the things you look for to guarantee you hire top-quality employees?
Image Credits
Featured Image: Pressmaster/Shutterstock.com
In-post Photo: ostill/Shutterstock.com