Need more tightly relevant links? Go local! Here are 5 tips for you to get inspired!
1. College Websites
Many college's are looking local businesses to work with students in order to give them "real life experience". When I was in school, I had the opportunity to work with several local businesses and do a variety of marketing projects for them. These companies were featured on the marketing department's website and received links from the school.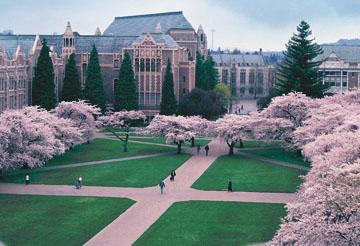 Between college department websites and professor's websites on the college's domain, you should be able to get a few good links from working on projects with college students. It may be worth keeping in mind that most colleges give students the opportunity to create their own website on the school's domain – You may want to look into doing something like have students beta test a new badge or widget as part of your project.
2. Sponsoring Events and Charities
I think just about all of the local businesses that I have worked with give back to their community in some way. Usually this is by sponsoring local events or charities.
Some examples of ways that these companies have given back to the community are supporting:
High school athletics
School fundraisers/auctions
Local activism groups
Non Profits
While they have supported these events or groups and were listed on the organization's website, it wasn't uncommon to find that the mention of the site didn't link to the site.
PRO Tip:
Many sites will put up your image, make sure you get a link by sending over a snippet of HTML code instead of an image for them to upload. An added benefit is that you can give yourself good alt text.
3. Bartering
It seems like a lot of local businesses are willing to barter. If you are going to barter, do a little bit of research to see what kind of web presence the other person's company has. If the person you are trading with has a site where they list partners or other local businesses, make getting a link from their site part of your trade.
4. Local Directories and Organizations
While people might say directories are dead, local directories can still add value to a local business' SEO efforts. Not only do these tend to help out quite a bit but usually there are a lot of different local directories for you to submit to. A good example of this is the Seattle restaurant directory at Seattle Dining. To find local directories, try searching for your city name + the kind of business you operate + directory.
Additionally, there are a lot of local activity groups, that link to related businesses. A really good example of this are cycling groups – they tend to link to not only their supports but also local bike shops.
In some cases these resource pages were created before some of the businesses had websites so there are mentions of your business but they aren't linked to while their competitors or other local businesses are.
Find more links by looking for other sites that mention your company but don't link to you (such as reviews or blog entries) by searching for your company name in quotes.
5. Local Newspapers
You are going to have a much easier time getting links from local newspapers compared to getting a link from the New York Times. In fact, many local newspapers regularly link out to the companies mentioned in their articles.
Get press coverage in these local papers (and a link) by reaching out to a reporter that covers related events when you are doing something special like a demo day or have a community outreach event.