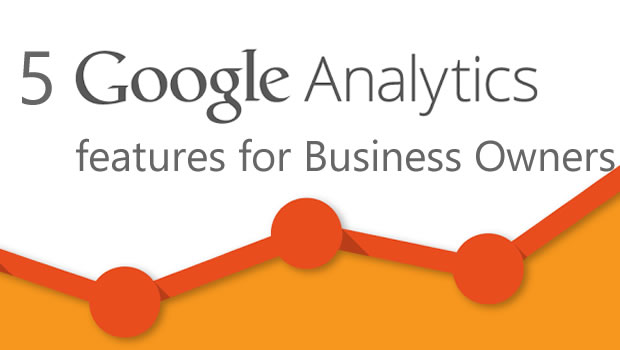 It is wiser for small and midsize businesses to have a website and use digital marketing as a mean of gaining visibility in the eye of targeted audience. Usually business owners are busy running their business and cannot get into the details of marketing. Thus, they know very less about how traffic is reacting on their website, what is going good and what is needed to be changed in order to increase the overall revenue.
Business owners usually hire companies or consultants that offer digital marketing services and work with them so that they can get better visibility against the targeted key phrases in Google and other search engines. Aside from the progress report provided by marketing team, I believe business owners should be familiar with the analytics of how their website is performing in search engines and what he should do in order to increase business visibility and to get noticed by the targeted audience.
Google Analytics is the strongest tool that offers tons and tons of data for business owners to look in to the details and take business decisions accordingly. Google Analytics contains every small detail of a website, how REAL people are reacting to the website and this overloaded information sometimes confuses business owners.
So today I decided to discuss few of the simple yet important features in Google Analytics that can give business owners a strong indication of how audience is reacting to their business, what needs to be changed.

Business Conversions
Conversion tab is one of the most important areas for business owners as this will tell business owners about how many people are reaching to the contact form and exact number of leads and conversions.
This tab also indicates the amount of sales that you have generated in the current month and comparing option can tell you the variation of sales rate from the previous dates.
The reason why this option is so important for business owners is because a continuous increase in sales is something what they are actually looking for at the end of the day. This is also important because usually business owners make future business strategy keeping their current sales ratio in mind.
Traffic Sources

This is the 2nd most important option for business owners as it gives them a strong indication of where to invest in the next phase. Traffic sources in Google Analytics let business owners to see what channels are most powerful and allowing most targeted traffic to land on their website.
This feature also tells them about exact proportions of traffic coming through varied sources such as search engines, referral websites or directly so that one can have complete stats in hand to make decisions about further dividing their marketing budget for different online marketing channels.
Traffic Location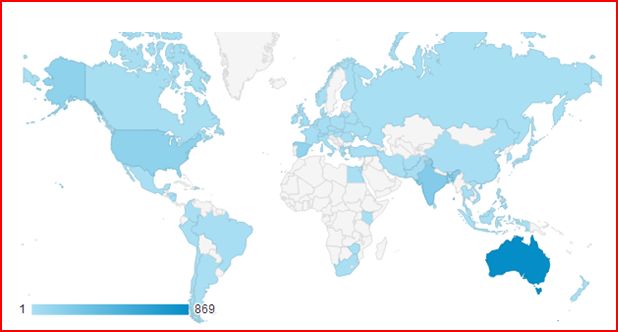 Similar to Traffic sources, traffic location in Google Analytics is quite essential for a business person to plan his business and marketing strategies for the upcoming months.
Traffic Location at one end tells about where the traffic is coming from and which area is bringing in some solid leads and sales. On the other end it indicates potential locations that you can invest in future.
For instance, if you are getting good amount of traffic from United Kingdom however, you might be getting less visitors from United States but more sales and leads. Then it indicates business that United States is the sweet post for their business and investing in US locations will increase their traffic as well as would have a positive effect on leads and sales as compared to UK which tend to have more traffic but less leads.
Browsers and Mobile Technology

This is one of their features that most businesses either miss or do not consider as important and in any case they are avoiding one of the important features that can help them take smart business decisions.
The idea is to see what technology that traffic is driving through your website, which can be various browsers like firefox, chrome, safari or mobile devices like iphone, android and others.
Check your website in every browser as well as different devices and see if it is compatible to all the devices and browsers in case it is not make sure website is friendly to all.
If most of your power visitors are coming from mobile devices like iPhone or Android, it is smart to think about creating a mobile app that will help business to increase its revenue.
Top Exit Pages

This feature is usually handled by webmasters but business owners should keep a keen look on it as this feature contains some important business information that they can find within.
The idea is to list down the pages from where most people are leaving the website and then see if there is any service page (or any other important page) that is listing in the top most exit pages. In case of yes, business owner can decide if they need to invest in revamping pages or find an alternative of it.
In the era where Internet and online platforms has become essential for businesses, business owners should need to look in to these above given matrices and data in order to get better insight of their investment and take smart business decisions instead of only relying on assumptions.