As a content marketer, I sometimes struggle with creating content that I know will engage my audience. It's a common struggle and one that more than 50% of marketers share.
When I produce content for my blog or other sites, my goal is to create content that other people want to share and engage with. There's a certain science behind it, as indicated by a NY Times Insights Group study that highlighted key factors that provoke sharing in an audience.
People share content they know will bring value and entertainment to their connections, as they want to nourish the relationships they have. They share content that helps define themselves and others, and to get the word out on things they care about.
However, writing informative content can sometimes come off as flat and educational, missing the mark on making an emotional or social connection.
That's where social content can benefit you.
Social content is a cross between social media and content marketing. It's where the two merge. When you're developing social content, it's more about how the content is created and sourced than how it's shared.
Social content feels more authentic, and because it pulls the community and your audience into the creation process, it can feel a lot more personable and relatable. Rather than just pushing an idea or thought, you're promoting an emotional connection between others.
Here are five ways I've expanded my content marketing to work social content into my own posts.
1. Customer Spotlights
It's easy to craft a case study around a successful customer interaction, but case studies are often data-driven. When you share a case study, it's like pulling out a map and drawing a line that shows someone the route you took, alternate routes you tried, and how you got to the final destination as quickly as possible.
Case studies are boring.
A customer spotlight can be far more engaging; it showcases the journey rather than the route. It's the difference between showing someone a stack of great pictures from your trip, or just a map and data.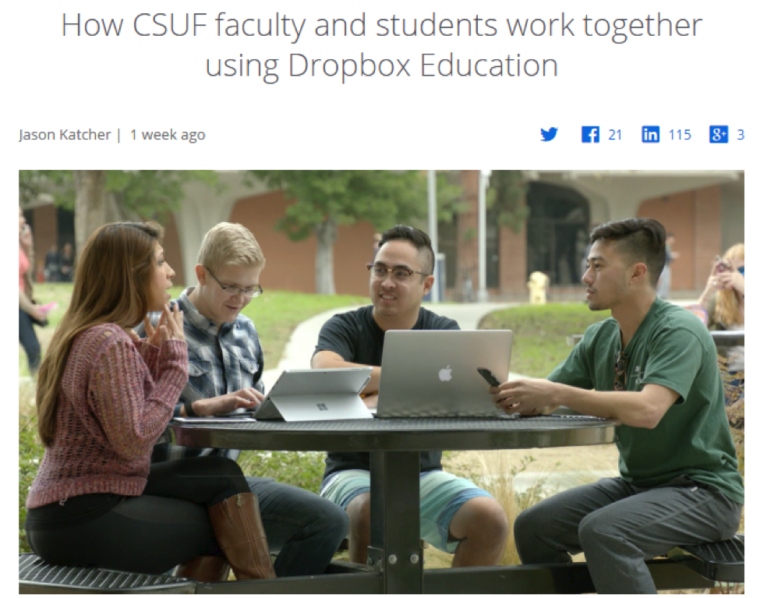 A customer spotlight gets them involved. It shares their insights during the journey, their feedback, their emotion. It's centered on the individual and emphasizes the social connection.
The easiest way I've found to employ this tactic on your blog is to solicit your customers and ask them to share their success with you. Others can see the engagement whether through a survey form or social media.
Choose the stories from among your brand ambassadors and connect with them. Flesh out that story and create regular posts that highlight the biggest customer success stories.
If you have a retail establishment, you can do the same by capturing pictures and videos of your customers and getting them to share their story with you. Then, share it with your audience.
2. Influencer Interviews
Your audience is visiting your blog because they're hungry for information. Rather than standing as a single voice, you can expand your authority by creating social content around influencers. Influencer interviews provide tremendous value to your audience.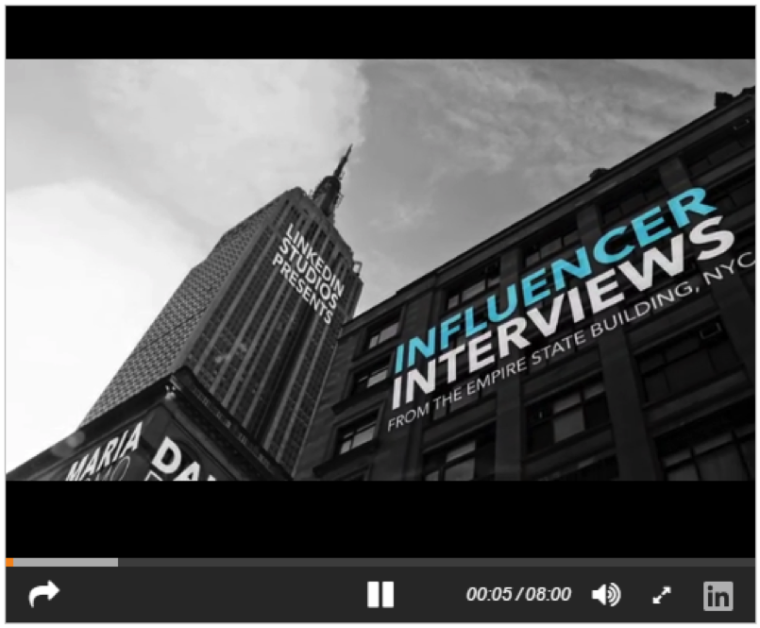 They can give your audience a deeper look in the thoughts and processes of someone who is well-known, or that they look up to within the community. It creates a human connection they wouldn't otherwise have on their own. It's an opportunity to learn from someone they respect.
Not only is influencer marketing more likely to be shared, but this type of social content can expand your overall reach. Your existing followers will be joined by new ones. They'll realize you have a lot more to offer than the one-sided educational content many marketers push out regularly.
Influencer outreach takes some work. You'll need to perfect your pitch, but the return you see in traffic and engagement is worth it.
3. Create "Best of" Social Content and Roundup Posts
I often encourage clients to create content that includes authoritative links to resources that support their ideas. This adds to the authority of the content and makes you a more trusted source of information.
You can further expand and transform your work into social content by rounding up expert insights from other sources.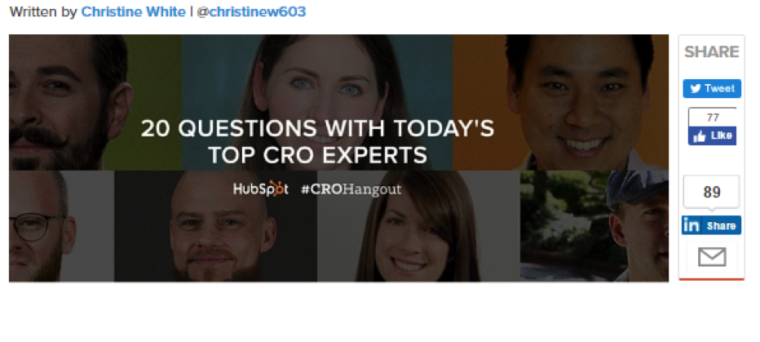 Imagine how much more impactful a piece would be if your idea were supported by quotes and information from other respected influencers or experts within your industry. You don't even need to contact those influencers directly to get input (though this is a great way to do a roundup).
Find content where they shared ideas and perspectives similar to yours, then quote them with appropriate citation. Alternatively, you can use the embed function for social channels like Twitter and add that interactive social and visual element to your blog posts.
4. Repurpose Curated Content
Sites like Upworthy and Buzzfeed have the creation of reactive content down to a science. They typically play on uplifting emotions to get maximum engagement between the audience and the content they create. This is based on a study from BuzzSumo that found articles with the highest volume of shares elicited common emotions like awe, laughter, and amusement.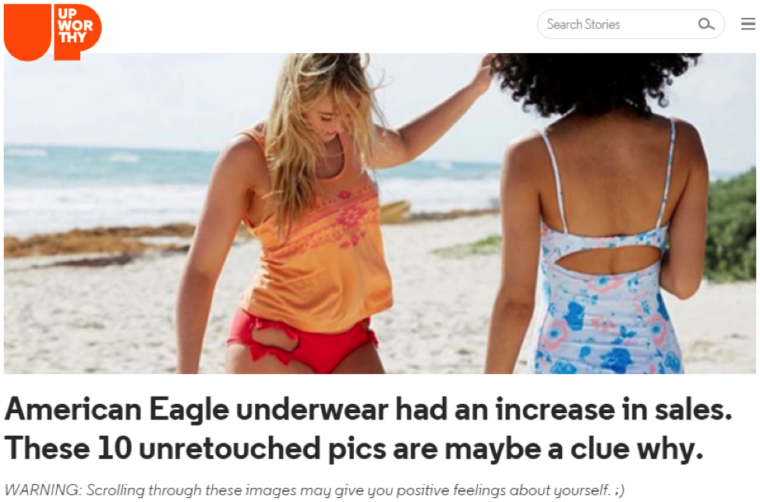 What's interesting is that sites like Upworthy aren't really creating brand-new content. They're creating social content by curating third-party content and adding value beyond the original piece. They don't copy, but instead wrap a new perspective around what is already there.
Rather than just regurgitate what others have created, marketer Heidi Cohen recommends changing headlines and adding commentary that augments the existing information.
"Give the selected information context for your specific audience," writes Cohen. "The objective is to enhance their knowledge and provide additional value. Even the smallest amount of explanation or opinion offers readers a reason to choose your curated content as their information source over the original."
5. Leverage Comments for Social Content
Your blog is already a great source for social content. With every post you make you should work to inspire comments and engage your audience. From the resulting discussions, you can lift comments to get ideas for blog posts that feature contributions from that discussion, highlighting the readers.
Another tactic I like to use is to post questions to my audience within my social channels, much like conducting a survey, around a particular topic. From the submissions, you can create a roundup post and quote contributors in the same way you would create a roundup post of influencers.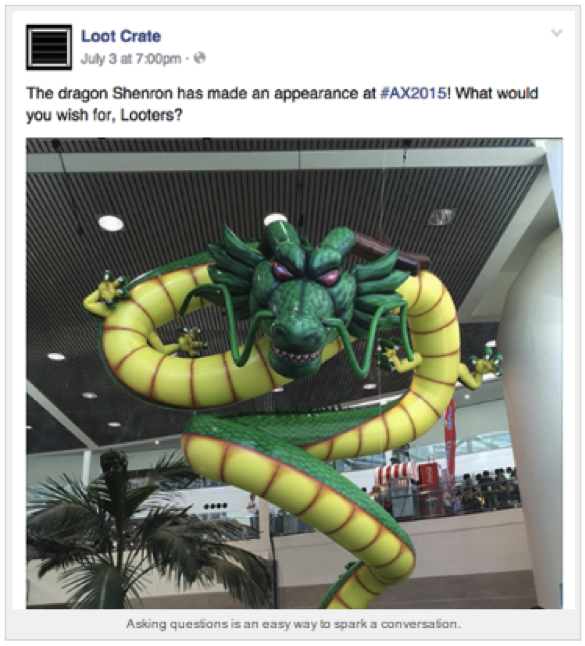 This type of social content gets your community involved and is more likely to spark future engagement. Your followers will feel like you value their contributions and opinions. It creates a very social aura around the blog content you create.
Have you worked social content into your content marketing strategy? What kind of results have you seen? Share your successes with me in the comments below.
Image Credits
Featured Image: Geralt/Pixabay
Screenshots by Aaron Agius. Taken July 2016.