So, you decided there is a tremendous value in reaching out to influencers to blog about your product or about the service you offer. You want to get the best traction among these people who are relevant to your product but who simply don't know you.
What do you do?
A few years back, I authored a piece called How to Get an Influencer's Attention. After asking nearly forty of the biggest minds in the marketing world how someone would capture their attention, there were a number of common denominators repeated by at least two of these individuals. Let's have at it.
Be Concise
Keep your message simple, and get to the point quickly. There is absolutely no reason to spend a paragraph on a history of why you've done what you're doing, followed by another paragraph for a long ask, followed by a long-winded "thank you so much".
I've seen thousands of pitches over the years writing at Lifehacker, Mashable, and Real Simple Magazine, and surprisingly, very few of them really encapsulate the conciseness needed for me to understand what the pitch is about.
Also, press releases are almost totally ignored. I just don't have time to read every single press release that falls into my lap. That's a lot of reading, making it difficult for me to focus on writing.
Be Networked
Relationships matter. If you're looking to get someone's attention, they seem to be more receptive to that kind of outreach if a mutual friend is doing the introductions for you.
I recently went through my entire LinkedIn network to find out that there are so many valuable connections among my contacts, many whom I added arbitrarily, accepting every inbound request because that's how I operate on LinkedIn (I treat the other social networks drastically different). What did I find? Not only did I discover contacts who would be greatly interested in what I was doing, I found out ways to help other people too.
I found people looking for jobs, and people hiring for jobs these people would be perfect for. I found people who work with the coolest products ever, products that I would have not otherwise known about had I not looked at their LinkedIn profile.
Let that sink in a bit. LinkedIn is a tremendously helpful network for learning about people and connecting to them on mutual interests. Chances are, you're missing so much of the potential of that network because you're just not looking.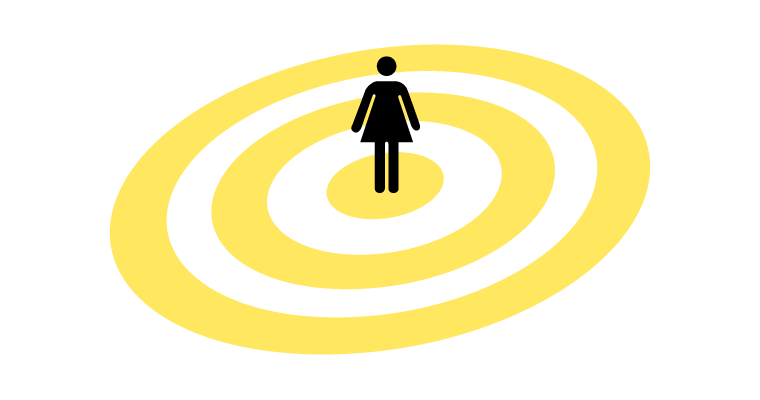 Be Relevant
Your pitch absolutely needs to be relevant to the person you're reaching out to. And that means truly understanding the person and knowing whether they'd be interested in your pitch.
Guess what, folks? People mention a LOT of things in passing, so you need to understand more context.
If I say "My friend is headed to SMX West next week, and I wish I could be there too!" That is not an invitation for someone to say, "Hey, I heard you are going to SMX West. Let's sit down for a meeting."
(Stuff like this really happens.)
I recently wrote about how I was pitched about something I wrote about eight years ago. I have completely left that beat, not focused on any coverage at all in that space, and yet, I was still contacted because the person who pitched me did not realize that the post was written almost a decade ago.
In fact, it was so long ago that I had to tell him what I do still cover, and initially, I had no idea what he was talking about and why he would send me that pitch. When he explained his rationale, it made sense, but for me in this walk of life, it was completely irrelevant.
Don't do that. Study the blogger. Study the recency of coverage. Read their contact page! Things can change. For example, I accepted guest posts back through early 2012 on my blog, but now I make it pretty clear that I no longer accept them. Guess what? I still get pitched.
That gets really frustrating.
If you want to find relevant influencers, I recommend tools such as Cision, The Shelf, or goPRit. You may need to read a lot of the blog's content to make sure your pitch is truly relevant. The tool I work with, The Shelf, allows you to get really granular on targeting without having to do much legwork.
While I understand I'm talking about the person doing the pitching here, I also think it's the responsibility of the influencer to tell the "pitcher" what they will and will not accept. If you want to curb the clutter in your inbox, make it clear as possible. You'll find irrelevant pitches will drop pretty substantially after that. They won't go away, but they will drop off.
But do them a favor, respect theirs too. They have a responsibility to their clients just as you have a responsibility to yourself and your readership.
Be Amazing
Influencers won't cover something that isn't new, inventive, and original. What you offer to them needs to blow them away. They need to be excited about the product or service. They need to sit back and think, "You know what? I do struggle with XYZ. This product will help me!"
One of my favorite t-shirts was designed by marketing cartoonist, Hugh MacLeod, who tells us that advertising is the cost of being boring. He quotes author and event-organizer Andy Sernovitz as saying:
If people won't talk about you for free, you have to pay them to do it. There is a direct relationship between being buzzworthy — earning word of mouth — and how much you'll have to pay to promote yourself through paid marketing. Give people a reason to talk about you for free, or you'll have to buy advertising to get the message out. It's easier, more fun, more rewarding, and more profitable to focus on being remarkable and earning the type of fans and followers who will promote you, for free, forever. These big ideas should be taped to your computer monitor, stuck in your wallet, and hung in your conference room.
In short, you need to be amazing. That's how your influencers will find you. That's how you get the attention you need to pivot to the top.
Be Passionate
In the preceding section, we talked about how to excite someone to write about you. No one will get excited about something that you're not excited about.
Your words need to scream passion.
I've been involved in many projects over the years. The stuff I didn't care about failed because the person behind the project didn't push forward and make them successful. And unless you own up and be passionate about what you're working on, your pitch will fall flat on its face too.
Let's be clear: this isn't only about influencers. This is about us as human beings. As salespeople try to get our attention, we don't respond to people we don't know. We don't care about products that are boring or don't have a unique selling proposition. We don't respond as much to monotony and find that infectious passion excites us. (Usually.)
Therefore, if you're not sure how well your pitch will perform, I urge you to do a test: ask your friends to read it first. Get their brutal and blunt opinions. Refine, retest, and resend. That is how you succeed.
And there you have it. These are my five best practices for influencer marketing having been there, done that on both sides for nearly a decade. If you have anything else to add, please do so in the comments.
Learn More About Outreach
Want to learn more about successful outreach? Listen to our Marketing Nerds podcast with Ryan Stewart of WEBRIS, where he discusses how to identify outreach opportunities.