If you're under 25 and own a smartphone, you've likely spent too much time primping and posing with Snapchat lenses. If you have a mortgage, you may be asking yourself: What are Snapchat lenses?
I'll let Ellen Degeneres show them off:
They're a rotating set of filters that alter your face in real-time. They're pretty cool, and people seem to enjoy using them. When the lens store closed in January, about 10 million snaps with lenses were exchanged per day. That number has now risen to 30 million since the lenses became entirely free, according to a Snapchat spokesperson.
The lenses have also become a successful ad product for Snapchat. For example, Gatorade's sponsored lens for the Super Bowl—the eponymous "Gatorade shower"—was reportedly used 165 million times in two days this February. Taco Bell's Cinco de Mayo sponsored lens "was viewed 224 million times in 24 hours, and users played with the filter for about 24 precious millennial-world seconds, on average, before sending the photo," according to The New York Times. Of course, those are the purest of vanity metrics, but there's no denying the massive reach sponsored lenses can offer.
Despite the lack of hard ROI data, sponsored lenses are one of the most intriguing ad formats that have emerged in the platform war for ad money. Why? Because the format runs opposite to almost everything that defines modern digital advertising.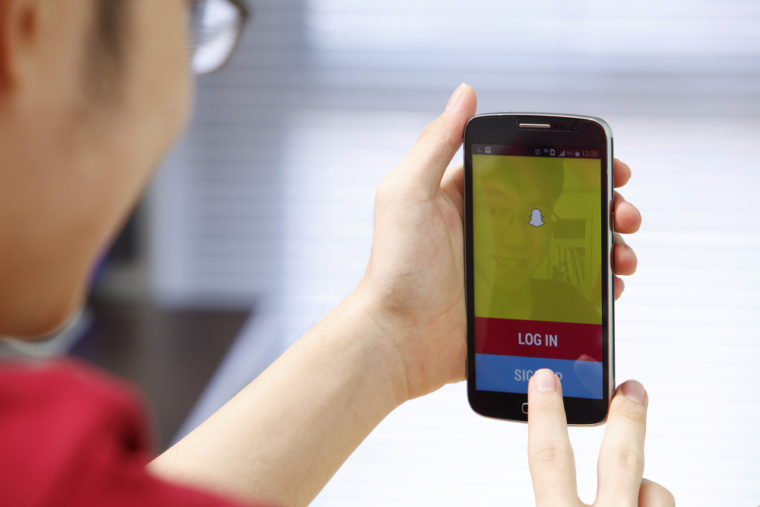 1. Scarcity
One of the biggest problems facing the digital ad industry today is a glut of ad space. Media buyers have a nearly infinite amount of options when it comes to placing their ads. That may seem good, but the result has mostly been a hollowing out of ad revenue for the media companies running the ads. Programmatic selling hasn't helped either, since it automatically places ads for the lowest available price.
In this system, nobody wins. The sites hosting the ads scrape the bottom of the barrel when it comes to ad revenue, and advertisers get a lot of quantity placements but very little quality.
Sponsored lenses don't have that problem. Since Snapchat only allows for one or two sponsored lenses a day—out of more than a dozen, depending on the day—every sponsorship is premium. Brands are guaranteed a huge reach because there's no competition besides the other lenses. As a result, Snapchat can get away with charging around up to $750,000 for one day of advertising.
That scarcity is partly what makes TV advertising so lucrative. Media companies can charge high prices because there are limited spots on TV channels—something the ad tech and media industries have slowly begun to fight for as they realize the importance of scarcity.
At an April 25 summit organized by industry trade groups, Jason Kint, CEO of Digital Content Next, and Johnny Ryan, the head of ecosystem at PageFair—both of whom are knee-deep in the adblocking crisis affecting the open web—argued that publishers should scale back the number of ads to "clean up the user experience and incentivize better creative" while allowing websites to charge a premium.
With lenses, Snapchat has already reached that point.
2. Choice
Last week, the latest X-Men movie, X-Men: Apocalypse, took over Snapchat. Instead of giving users a few brand options with the normal lineup of lenses, Snapchat only offered nine lenses of different X-Men characters.
Some users were annoyed at the lack of choice, and I can see why. A brand takeover went against part of what makes sponsored lenses such a great format: They're entirely opt-in, and they're not disruptive. Typically, if you don't want a sponsored lens, you can skip over it in a swipe with no tricky pop-overs or disruptive load times. It mixes within the space of the lens without getting in the way of the function.
But I can also see why 20th Century Fox wanted to take over the entire lens menu. The X-Men are a group of superheroes, so just having Wolverine or Storm or Cyclops would be weird. There was also press and social chatter galore, and it guaranteed more use than a single lens would. Finally, 20th Century was the first partner for Snapchat's "first ever ticketing ad unit," basically a swipeable CTA available in Discover, according to a company press representative.
I don't expect this type of takeover to happen too frequently. Snapchat and 20th Century Fox aren't revealing the financial details of the deal, but we can assume it was costly. Plus, Snapchat has to realize that relying too much on takeovers would be kryptonite to the user experience. What makes lenses so effective is that they're something people actually want to use—not just something that gets in their way.
3. Intimacy
Snapchat is often grouped in with Facebook and Twitter as a social network, but it's much more accurate to call it a chat app (albeit one with a heavy emphasis on photography and video). That's really what separates the platform from competition. The core of the product consists of one-to-one snapping and the one-to-group Stories feature.
Snapchat lenses, therefore, allow brands to get involved in the intimate rapport users normally have with each other. Add the fact that Snapchat users are predominately millennials and you have yourself an ad product that can make thirsty CMOs froth at the mouth.
What other product can get people to send pictures of themselves to their best friends with what amounts to a billboard on their face?
4. Privacy
One of my favorite marketing stats comes from a 2013 Pew Research study on online security and privacy. Pew asked a representative group of internet users who they try to avoid most online. Hackers or criminals came first. Advertisers came in second.
The results show just how frustrated internet users are by the data collection practices of ad-tech companies, which often bog down mobile data plans and collect personal data without user's knowledge or consent.
Snapchat has always been careful when it comes to data collection, perhaps even to its detriment. Sponsored lenses don't ask for any personal information, nor do they slyly collect browsing behavior for future targeting like ad tech does on the web.
For users inundated with such shady practices, interacting with a brand can be intimidating. But sponsored lenses, from what we know now, appear to be guilt-free. You can use them without worrying about compromising your digital privacy.
Of course, advertisers can't be thrilled that Snapchat's ad products aren't collecting such data, nor can VCs be thrilled with an ad product that isn't nearly as "scalable" as something like Facebook's News Feed ads. But perhaps that's why lenses aren't just another hostile ad product that people hate.
This post originally appeared in Contently, and is re-published with permission.
Image Credits
Featured Image: eskaylim/DepositPhotos.com
In-post Photo: eskaylim/DepositPhotos.com