UPDATE: May 31, 2012 7PM. See update regarding this post Major Changes Coming to Google Shopping This Fall.
While Google Shopping has undergone a number of name changes over the years (Froogle, Google Base, Google Product Search), one thing remains constant – it remains a terrific way for internet marketers to drive free qualified traffic to eCommerce storefronts.
Our recent study of the top ten CSEs reveals that Google Shopping produced more revenue for merchants than its competitors for the last six quarters. Here are a few tricks and strategies that can help you optimize and manage your Google Shopping data feed to maximize the amount of free traffic your website receives from the platform.
1). Use optimized descriptions, categories, page titles and other attributes.
Google loves rich data. That's a no-brainer. The following elements should always be included in your Google Shopping Data Feed when possible:
Shipping costs. Shopping online can be expensive for consumers, and internet shoppers have become pretty smart deal-finders. So be sure to include shipping costs and other information with product listings, because customers get cranky if they go through the checkout process only to find out that the shipping costs are greater than the cost of the items ordered. Further, Google Shopping lists estimated shipping costs in its search results, and consumers can easily sort to show only retailers offering free shipping.
Google Product Category and Product Type. Google ranks products based on category and type, so including this information will get your products indexed faster. This differs from the merchant category (which can also be submitted in the data feed)
Robust, unique product descriptions. Avoid copying and pasting product descriptions provided by the manufacturer. Instead, write your own descriptions. This method ensures uniqueness and helps your products gain more visibility in Google Shopping results for items that do not SKU up with competitors.
Page titles (70 characters or less). Like page descriptions, page titles still remain an important ranking factor. Include keywords, product type and category information within the page title text if possible, but keep it under 70 characters.
High-quality product images. How likely are you to make a purchase based on a written description of a product only? Most consumers like to see what they're buying, and providing quality images will help boost your conversions.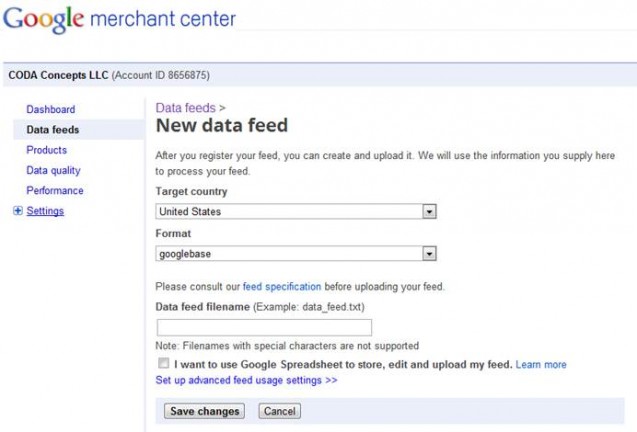 Data feeds are the primary data tool for indexing products in Google Shopping.
All of these attributes, and more, are incorporated in the data feed you submit to Google Shopping. Google's Merchant Help Center provides details on every attribute you may include in your feed and how to specify product variations.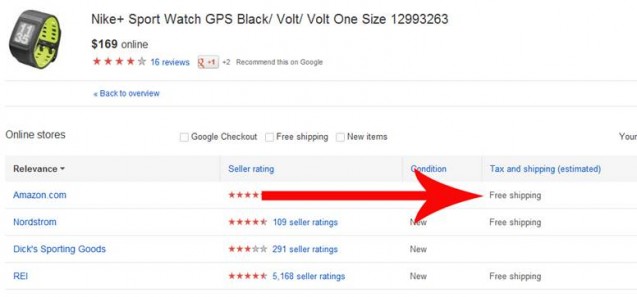 Shipping information is included in Google Shopping results, and consumers can filter to show only results with free shipping.
2). Update and Test Data Feeds Frequently
Google likes frequently-updated information, and as a merchant you want your product listings to be accurate. Each time there's a price change, shipping cost change, or an important change to a product description, update your data feed. At CPC Strategy we push data feeds as often as every hour for merchants who frequently update prices or inventory.
Equally as important is running a test data feed, which submits your information to the Merchant Center for troubleshooting prior to including products in the search listings. Failing to do a test run will not only make it more difficult to remedy errors after submission, but not doing your homework and due diligence can earn you penalties and account suspension. Because Google Shopping is such a heavily utilized product search tool, an account suspension can result in a significant loss of revenue. Not to mention, getting scolded just plain sucks.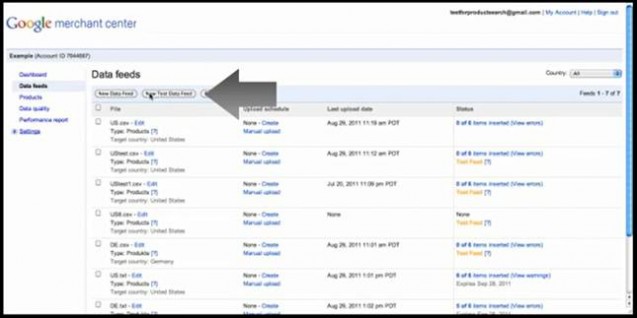 Google's Merchant Help Center advises using test data feeds to identify and fix feed errors before submitting the feed for indexing.

There are two types of errors that can result:
Data feed errors, which indicate warnings and can signal upcoming regulatory changes to the required attributes and values. While it's important to pay attention to these errors, and particularly to note trends in data feed errors, not fixing these items immediately won't cause any immediate harm. But it's a good idea to stay on top of up-and-coming changes so you're not faced with the monumental task of changing attributes on all your products at one time.
Data quality errors, which must be fixed immediately to avoid penalties. Google has increased data quality requirements as of late and as a result data quality errors have a larger impact on product search rankings than most factors.
3). Utilize Every Unique Identifier for Comparison Tables
There are three different unique product identifiers merchants can include in the data feed:
Manufacturer's part number (MPN)
Brand
UPC
This information is what enables Google to include individual products in comparison charts, so it's wise to include all three identifiers whenever possible. Google Shopping requires a minimum of two unique identifiers or your test feeds will produce an error.
4). Differentiate your Google Shopping Feed for Tracking Purposes
Because you're trying to optimize your data feed for visibility, it only makes sense that you'll want to be able to differentiate this traffic source from other search traffic and referring urls. The easiest way to do this (especially if you're using Google Analytics) is to add an identifier to your product urls. We suggest using the standard parameters for traffic source (utm_source) and medium (utm_medium). For example:
http://www.your-merchant-site.com/your-product/?utm_source=GoogleShopping&utm_medium=comparisonshopping
This string identifies the traffic source (Google Shopping) and the traffic medium (comparisonshopping). Now when you resubmit your data feed, your Google Analytics dashboard will show Google Shopping traffic as separate from standard Google organic results
Using Google Shopping isn't necessarily difficult and if you're selling products online you should be taking advantage of every opportunity to drive qualified traffic back to your product pages through the program.