Every business hopes to better its profits. The best way to do so is to serve the customer as fully as possible, especially if you can get each consumer to lead the way. By seeking customer feedback, many businesses gain a clearer picture of ways they can improve. Collecting such feedback can present a challenge, however. Many businesses seek customer feedback and get no substantive results. Walking around the store with a clipboard is no longer an effective way to collect accurate, helpful data.
Instead, you should unleash the power of the Internet and new technology to collect customer insights effectively.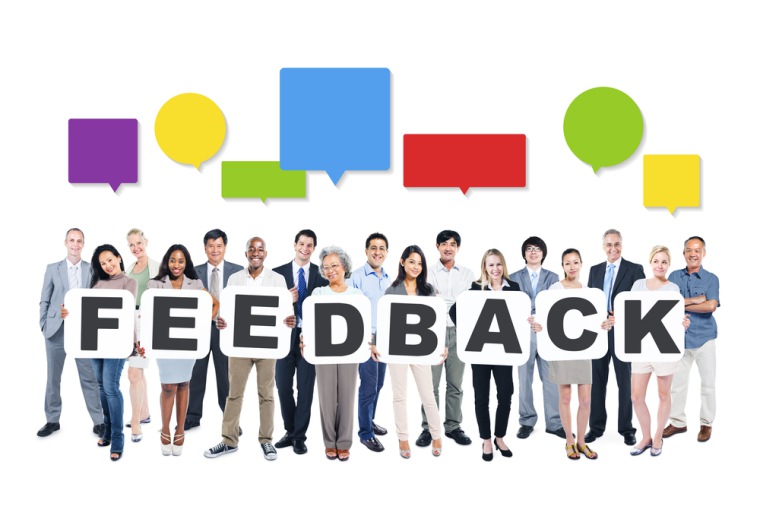 If you're stuck for new technologies to collect customer feedback, try the following strategies.
Online Surveys
Nowadays, many customers shop exclusively online. Online shopping offers what some customers see as the benefit: a lack of social interaction. This aspect makes online surveys a good way to collect solid, accurate customer feedback, because customers are more likely to be honest.
Short surveys have good response rates, and customers will often fill them out for free. So it's vital to make surveys easy and convenient to fill out. For each question, offer a few options for response. It can also be beneficial for more complex questions to offer a space where customers may type in more detailed comments. There are plenty of online platforms and apps that help you create easy-to-use feedback surveys that pose little challenge for the customer and make things just as easy for the person having to interpret the feedback.
For longer surveys, response rates tend to be lower. Offering customers promotions or lower prices in return for filling out a survey will usually hike the number of people who complete them. Customer surveys are extremely important for many companies to self-assess, so such trades are worthwhile. When you're deciding which questions to ask, try to avoid leading or confusing questions. You'll need accurate information to make positive changes to your business.
POS Systems
Point-of-sale systems are a great way to gain access to your customer base. And there are a lot of options for POS software. According to Vend POS, high-quality POS software enables you to manage your e-commerce and physical store inventory at the same time, because it records data for customers' online and in-person purchases. This informs marketing and improves customer experiences of your business.
POS software can also be used to add customers to membership groups. In this way, you'll gain insight into what customers like, what they don't like, how they shop, and more. In a single move, POS software can provide diverse and helpful customer feedback on all topics relevant to your business.
Social Media
Most customers already have social media pages they visit on a regular basis. These pages can be a great way to get access to customer feedback, so social media presence is a business necessity. Its versatility also allows it to serve as an avenue for collecting high-quality customer feedback. A social media presence can give your firm a friendly face and make it more accessible to potential customers.
One major benefit is that social media provides an easy way to respond to customer feedback, which will do wonders for the image of your business. Regardless of your response, a social media presence encourages customers to feel more in touch with your company.
Another benefit is the wealth of feedback data these profiles provide. Customers already know how to use social media sites, and that makes it easy for them to provide honest, accurate, and helpful feedback. Social media is a must if you want your business to grow from customer feedback.
Email
Most businesses ask customers to provide email addresses when they make a purchase or create an account. This provides an easy, efficient way of reaching a high volume of customers for feedback. Mass emails work, but many consumers dislike the relatively impersonal character of them; they feel as if the business doesn't really care about their feedback. This couldn't be further from the truth if your company is looking to improve sales.
A personal email can go a long way toward securing a candid and detailed response. Customer feedback emails don't actually have to be personal; for big-name businesses, this is obviously impractical. Fortunately, emails only have to appear personal to have the intended effect. Address customers by the first name. Don't send a full-length survey; ask a single question, and ask the customer to respond to the email.
Asking about a recent purchase is a great way to achieve a personalized customer service approach and get timely feedback. Don't forget to thank the customer for responding to the email. This increases the likelihood he or she will respond in the future.
For all businesses, customer feedback is the most important way to decide on what you might want to change. Your customers are in a unique position to share which aspects of your company are working and which could use improvement. Collecting customer feedback can be a challenge. But it's a worthwhile endeavor for any business looking to increase profits and improve its image. The above digital approaches can help streamline the process.
Image Credits
Featured Image: VLADGRIN via Shutterstock
Image #1: Rawpixel via Shutterstock