Despite the proven value in organic search optimization, you may still be challenged by finding new SEO clients in this day and age. The good news is the continued expansion of the web make it easier now to find new clients. That is, if you take a little time to consider the approach.
Your push toward new SEO clients should be twofold. In one respect, you need to better establish your own credibility. And second, you need to identify where your ideal customers will be. When it comes down to it, you need to be constantly building and pushing your brand to the max.
Step 1: Support Your Brand and Build Awareness
As a service provider, you will help your own cause by connecting with an audience who can "see" your experience. Start this by simply establishing social media accounts. Social networks like Twitter allow you to follow other SEO professionals and become involved in the public conversations. This is a slow, but solid way to start and establish your brand.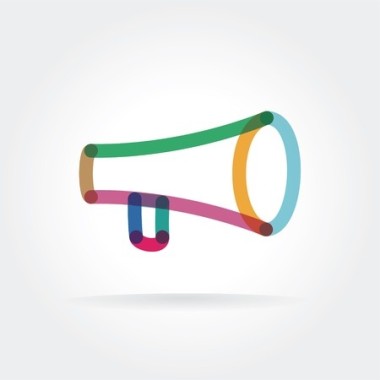 Twitter is a smart and simple way to create claim visibility. Build a community on Twitter to shape your online persona and serve as a thought leader.
LinkedIn offers another arena for showcasing your experience. Professionals use LinkedIn to find project leaders and new agency/service provider partners all the time. Establishing your experience in SEO and becoming a source of knowledge for trade-specific LinkedIn groups can help your trustworthiness (and business) grow.
Guest posting on SEO-related sites is another way to build your credibility and visibility. Sites including SEJ, and other industry-specific publications, are a great way to hook in clients. A give-in is that your guest post links back to your own website property somewhere. Make it easy to find details about the specific SEO services your company offers from that link.
These are indirect way to find clients. While you continue to build momentum with your online presence, you should also target your customers and reach out to them directly!
Step 2: Find Your People (3 Ways to Win)
While SEO can work for just about anyone online, not everyone will pay for SEO services. Finding the people who are eager to pay for SEO makes it easier to do your job… and much more lucrative.
#1 – Know the Tools
Prospecting tools can save you time and effort in every aspect of prospecting. Cutting-edge technologies like LeadJoint can blend and parse large datasets and help you find sites that are suffering in search. LeadJoint uses complex algorithms to see movement in the search results, which provides a lead-in to land a new customer.
Other more traditional online tools such as SpyFu and SEMRush will update datasets regularly to offer a better view into the market. With SEMRush, you can view potential clients that have large ad spends. (Those businesses will likely be more apt to spend on organic results as well.) Understanding available tools to find data in the SERPs will allow you to target the sites that are moving – as well as those who need help moving up.
#2 – Know the Pain Points
Understanding your potential clients' pain points will help you better find business. A recent example is Google's recent mobile algorithm update on April 21, "Mobilegeddon". Understanding that many clients with more dated web code may not be mobile-friendly produces an insight to how you can reach out to these potential customers. Opportunities like these are an entry point for new business.
Understanding that many clients may have been burned in the past by unethical SEOs, you use that to your advantage. Enhancing a client's website or working on a small project is a great way to build trust with them. Understanding that many local small businesses may not have a website strongly focused on user experience is a great "in" if you start small.
#3 – Know Your Own Strengths
As SEO continues to diversify, specialties have emerged. You may focus in link building, or content development… You might write code, design, perform on-page SEO, or have any combination of these skills. However, by choosing a niched specialty within SEO, you may be able to focus your own strengths and channel more clients.
SEM, PPC, CRO, MVT… These are all acronyms that have spun out from search over the years. Knowing your best strength allows you to build a bridge between the clients' pain points and your own business.
Step 3: Pull it Together
The bottom line is this: there is no single way to find new clients. But, finding new customers and allowing them to find you does not have to be impossible either.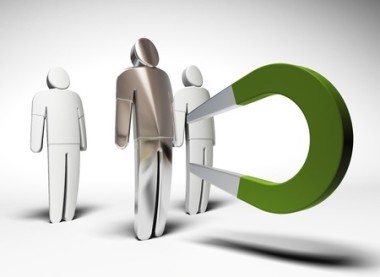 First, get your own site in order. As you drive more interested prospects to it, you need to be sure your site is ready to catch interest, and direct them quickly to a conversion. (And, those social accounts I mentioned in step one are a huge bonus towards social signals.)
Understanding the tools of the trade and the demands of the customers allows you to build bridges towards the services people need. Helping a client avoid a pitfall, reclaim lost ground, or taking them to newer heights will make everyone happy. Specialize and you will see an increase in market share.
There are many other ways to find clients, such as partnering with other digital marketing consultants or companies. Having a go-to for services that aren't up your alley will fill the gaps. Building SEO tools is another great way to gain visibility.
Finding new SEO clients in 2015 can be tricky. It becomes much easier when you approach it with a deeper understanding of why, where, and how you connect to clients in need. Focusing on quality with all your clients will lead to referral business. That's the ultimate goal, right?
What is your experience with gaining new clients? Any channels I have missed? Add your comments below!
Image Credits
Featured Image: Wavebreak Media Ltd. via 123RF
Image #1: Alexey Utemov via 123RF
Image #2: Le Moal Olivier via 123RF