Entrepreneurs aspire to create and run successful businesses.
This dream only comes true if there is a market demand and clients are attracted, and monthly agreements signed. This will provide continuous work and income. Unfortunately, finding new quality clients and expanding a business are two of the biggest obstacles facing service companies.
The good news is, there are a number of methods for building a larger client base and for acquiring high-value clients.
Choose a Target and Become an Expert
At the core of the process, however, is the need to focus attention on your target audience.
I'm talking about very specific industry targets. If you want to onboard high-value clients ($3,000-$10,000 or more per month), you must concentrate your efforts on a particular sector, become an authority expert and not dilute yourself.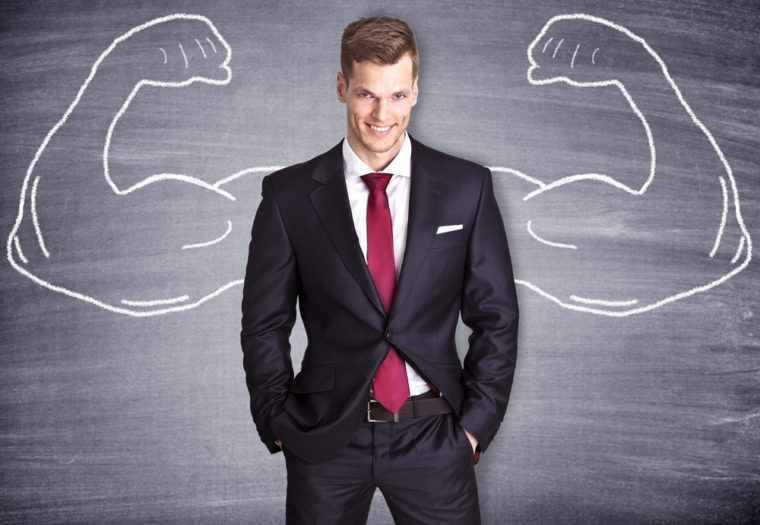 Referrals
Websites and advisers speak of getting new clients through referrals from past satisfied customers, and this is absolutely a good method for obtaining new clients. Many excellent books exist on the topic, and here's what master marketer Seth Godin has to say about it.
However, it would take a steady number of continuous, personal referrals to keep your business growing. If the referral stream stops, you'll find yourself in a very undesirable place.
This article doesn't include a list of cool lead gen tools, tracking scripts or Chrome extensions. Rather, I share business strategies that help position your brand in front of high-end clients that you can create exclusive agreements with.
#1: Reach Out Locally
Depending on the location and nature of your business, you should consider tapping into the local economy to find new, valuable clients.
While this approach is likely less profitable in a smaller town, more developed areas with larger populations and more potential clients are a perfect place for you to start.
If you operate a local SEO business, focus on consulting in your local area. There are a few methods you can use to reach out to your local community, and your best choice depends on the clientele you are hoping to reach.
For example, if your ideal client prefers to work with someone who he or she has met in person, try attending a local chamber of commerce or business expo events to meet and greet potential clients in person.
Attending local social functions, such as charity events, meetups or even club meetings, can be another great opportunity to meet new clients.
Keep a Cool Head
Now, without contradicting myself too much, it is important to keep a balance. You should go out to events, mingle, engage in small talk, listen and offer "help in advance" strategies.
But, don't get sucked into prospects that claim: "we only work with people we meet". Over many years now, I've only found this to be a hindrance to fast progress and a time waster. You deliver results, and that's what you should focus on.
This may include a speaking gig, complimentary consultations, or even free ranking work for less competitive search terms. That's how you convert meetings into real business relationships. Provide a low-cost offer to get a foot in the door.
For many high-value clients, making personal connections this way is the first step to ongoing business.
In building your SEO agency, for example, make sure to research niche industry conferences and register for business events in high-value markets.
Examples of these high return niches are:
Home services (water damage repair, home remodeling)
Real estate (brokers, investors)
Health (doctors, dentists, plastic surgeons, chiropractors)
Legal (attorneys)
You should provide a complimentary, hands-on SEO audit for them to review. Then, schedule a call to share further details. Use a calendar to get these appointments placed.
Search for upcoming events in your area. That includes business-to-business (B2B) markets. Create a unique domain (micro sites) and develop content that speaks directly to this audience.
No Immediate Pitching
Make sure not to sell anything on the first touch, or talk about how wonderful you are. The core strategy should be to listen, and provide unique and immediate value wherever possible. Let them see how you approach a problem before discussing any potential longer term relationship.
They will ask how to work with you when ready. However, it's OK (and necessary) to follow-up with them.
Leverage education based marketing (blog posts, videos, whitepapers, emails) so they don't forget about you. Help them subscribe to your regularly scheduled content. You are in the business of authority building and selling.
How About Your Own Event?
You can create and schedule an event at your headquarters, or rent space at a hotel for half a day.
Invite potential local clients whose business you would appreciate and can help. Offer an incentive, such as a gift bag, a free book, and a complimentary consultation (real and honest value), to get those individuals through your door.
For example, host a free "Your Industry CEO Roundtable" while you provide massive value and solution options that they care about. Be sure to allocate time for networking and a chance for them to speak with others.
A Note About "Selling."
If hosting your own event, it should not be intended as a "sales-fest". It's not a default permission to pitch.
Provide enough value, and they will raise their hand when ready. If they like it, they'll advocate for your business themselves.
Let them know that if they provide quality referrals, you can help them build and run online campaigns for free, or at a much-reduced rate. This can be a steady stream of new referral clients for you at no/little extra cost.
Other local clients can be reached through newspaper and magazine interviews as well as local online (Adwords, Facebook) advertisements.
Many businesses stop campaigning for new clients after a few contracts are in place. Don't ever stop. Get a feature article in your local newspaper, continue developing online blogs and get established links from authority domains by reaching out.
When you can provide specific and personal information about yourself and your services, you are much more interesting and attractive to businesses that may want to work with you.
#2: Form a Mutually Beneficial Alliance
Some people balk at the idea of working with another business, but forming a mutually beneficial alliance can be an excellent method of bringing in new clients.
For example, if you are an SEO agency, you likely do not handle all the graphic design needs of your clients. Therefore, without hurting your own business, you could partner with a firm that does graphics and design. They will often provide suggestions of contacts who are looking for a trusted SEO team.
This way, you already have an in-road with the potential new client thanks to your graphic design partner's recommendation. You could do the same with another agency that is in your field.
Keep the communication open and transparent.
Go Big
Choose a partner agency that is larger than your own, perhaps more like you wish your business to become someday, and offer to take on any work that the larger agency decides not to complete.
Some of these big businesses do not have the time, resources, or interest to work with all their potential clients, and they often refer those clients who they refuse to someone else.
This is where your own business can move in and take over the work, potentially earning a new, profitable client. This works extremely well.
Get Help
To get started with this approach, hire an intern or use your existing team to mine data from LinkedIn, websites, and blogs in the niche and local area. Follow thought leaders and potential partners on Twitter and Facebook, and learn more on what they care about. This will help formulate personalized, targeted outreach programs.
Always work on brand authority building for your agency. When partners or prospects show interest and visit your pages, they'll see your level of professionalism and feedback from others.
Create Exclusivity
When the lead becomes highly qualified, invite them to fill out a simple application to work with you.
Create a limited time access and exclusivity engagement (that is real). They should go through a formal onboarding process. If the prospect doesn't follow your instructions, they are likely not a good fit anyway. If they didn't complete the steps, connect on the phone and find out why.
#3: Make a Bigger Technological Push
Maintaining your business website to be up-to-date and functional is an obvious necessity today if you want to keep and attract new clients.
However, there are other opportunities online and through mobile technology to catch the attention of potential clients.
Audit Reports
Spend some time creating detailed custom reports, in-depth research and share in social media. I assume you already have a Twitter account, a LinkedIn profile (and company page) and a Facebook page for your business, but do not stop there. You will use the people and industry research from earlier to reach out via a cold email.
Email Outreach
This first email should be short, personal, relevant. Don't pitch anything! Explain that this is something you do because you care about, and provide great value to your industry niche.
Reminder: create real content and awesome value. I receive daily sales emails (Gmail, Yahoo, AOL accounts) that state a report, tool, r audit is available. It's normally a pitch in disguise and with bad grammar to boot. Don't do that.
Advertising
Instead, utilize targeted advertisement options like Facebook ads, Google Adwords, or BuySellAds to get your business out to more viewers. Create a custom landing page, a video sales letter and test different versions of pages for best response rates.
Use the advanced Twitter search option to look for tweets from businesses seeking help in your field, and convert those tweets into clients by sending them to a relevant opt-in landing page that aims to solve their problem.
Niche Expert
Add a blog to your website and develop a complete and current social media presence with your own and curated content.
Build your blog with high-quality and useful posts that provide helpful insights about your niche and that offer further assistance by working with your business.
Your blog can make you into an expert consultant in your field, a credential that will attract more and valuable clients. A similar option, especially if your blogging becomes popular, is to write and publish an eBook that you can give away or sell for a nominal fee on your website in exchange for email addresses and subscribers who will become part of your business network.
Training Courses
You can also offer an online course in your business field that can help provide basic information but offer your services to be hired directly for more one-on-one assistance.
Although you may have some people who take the course and move on, if you impress them, you may gain several new clients as well.
Conclusion
Try choosing a few of these options in order to find new clients and to continue to build your business.
Stay engaged with your potential clients, and find methods to channel potential leads into returning customers through the strength of your customer service and the quality of your work. That includes ongoing education and building your sales and marketing funnels via email and social posting.
Finally, don't forget existing clients.
Continue to serve them with the highest quality work and present opportunities with products and services they may not know about. It's easier to 'up-sell' a current client than a new one, and it's must less costly.
Image Credits
Featured Image: Wavebreakmedia/DepositPhotos.com
In-post Photo: Dphiman/DepositPhotos.com
Screenshots by Jon Rognerud. Taken August 2016.