It's been a while since I discovered xFruits, the fun, yet advanced, RSS feed mash-up tool, for myself and I've been amazed since then by finding new and new ways to benefit from the tool. This post shares some cool uses of the tool you may fall in love with!
1. Reputation management
Create one combined RSS feed to track your brand name mentions. We have already seen how you can create one combined keyword tracking RSS feed using Yahoo Pipes – xFruits seems to provide an easier way to do that.
So let's say you use the following tools to track your brand name mentions:
Google Blog search;
Google News;
Twitter.
What you should do now is use the three services above to search for your [brand name] and grab the RSS feeds of the results: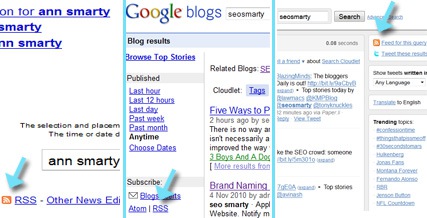 And then use Xfruits to combine all the feeds in one: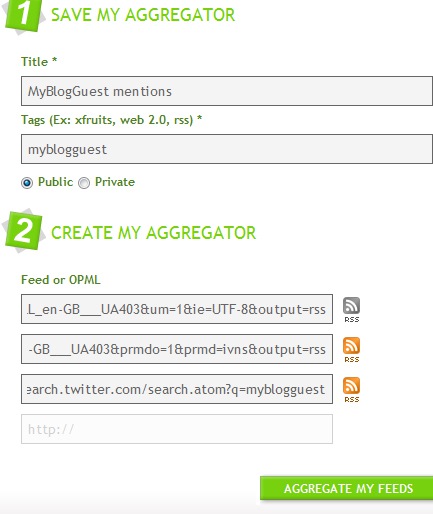 Done! Here's the aggregated feed in my Google reader:

Now just use "Add to" button to subscribe to this feed using your preferred feed reader (which is Google Reader in my case):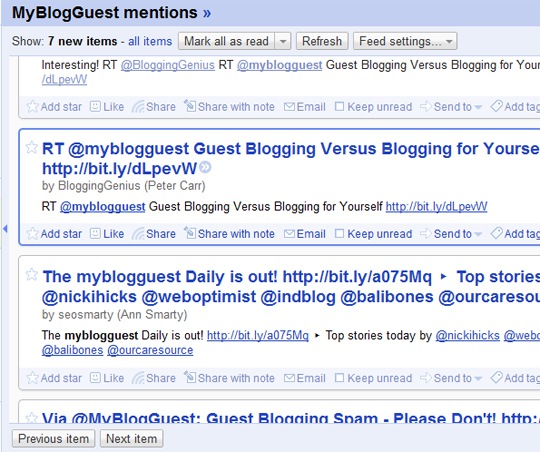 2. Turn Your Blog into an eBook
The handy RSS to PDF feature lets you quickly re-package your blog into the eBook almost with one click of a mouse. Just provide the future document name and your blog RSS link: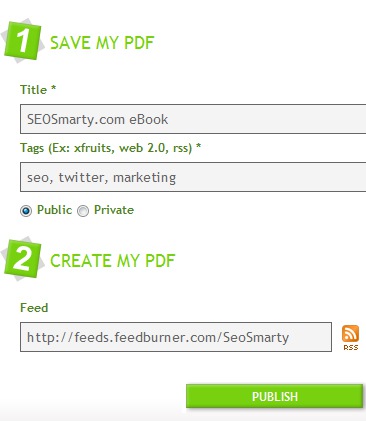 Done! Feel free to let users download your blog and read it using a smart phone, iPad, etc while traveling: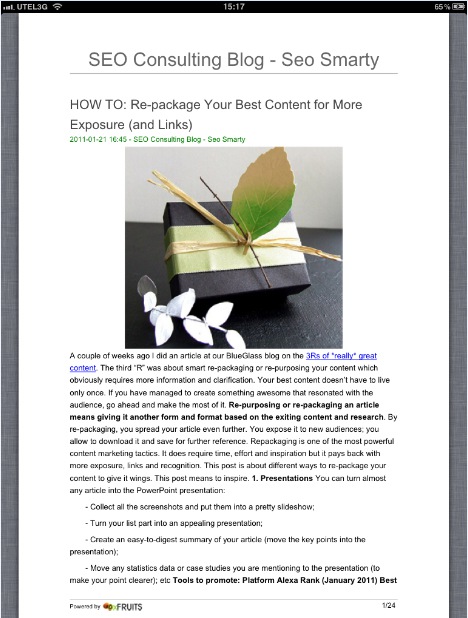 3. Receive RSS Updates to Email
If you (like many people including myself) have problems organizing yourself and checking your RSS feeds often enough, get the essential updates come to your email inbox!
For example, you can subscribe to all Twitter mentions of your brand (excluding your account direct references which you'll receive via twitter either way).
First create the RSS feed: search for [your brand name -@brandaccount] and grab the search results RSS:

Now set up your alert details to never miss your non-linked brand mentions!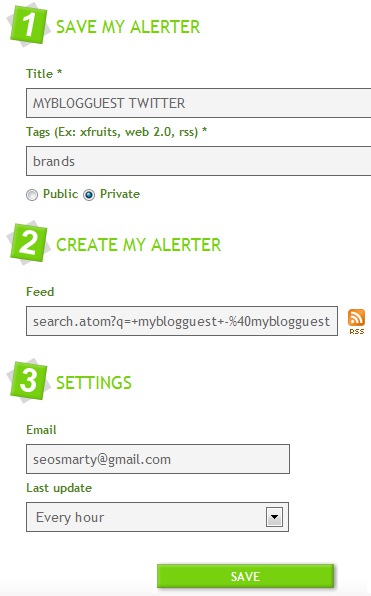 Get inspired! Search and browse through xFruits created by others and get hundreds of ideas on how to make the most of the tool!