We already know how 404 errors ruin your SEO and usability. And long ago I shared some ways to keep track of 404 pages that may occur on the site. Today I am adding two tools to your arsenal: for those who use WordPress to run their sites.
So here you go: two WordPress plugin that alert you once your blog visitor lands on an error page:
This plugin sends email alerts once the visitor of your blog comes across a 404 page.
After you install it, go to the plugin settings and provide your email for alerts: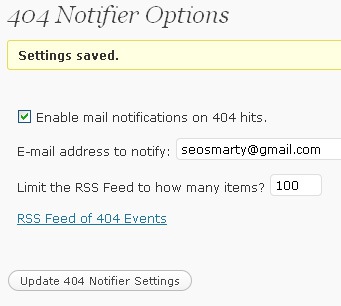 The email alert looks as follows: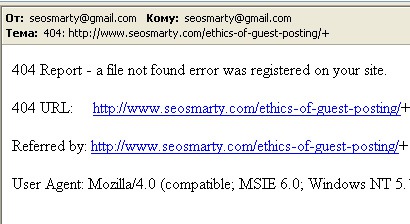 The plugin also offers an RSS feed (if you don't want to clutter your email inbox) tracking all 404 logs: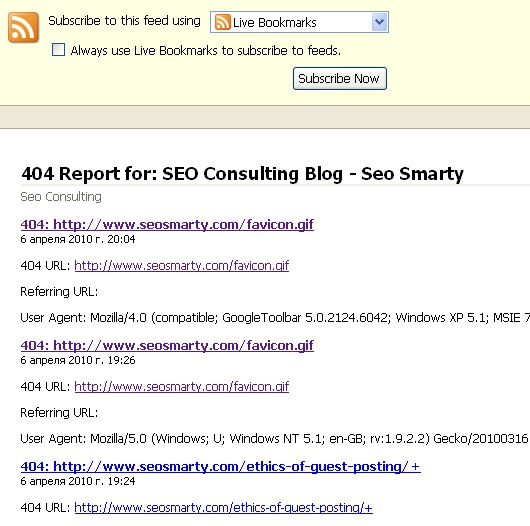 This plugin adds a Dashboard Widget showing recent 404 urls. The widget is easy to use and Ajax powered.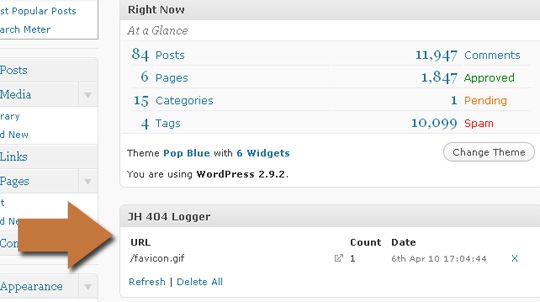 Feel free to try any of the plugins. I've run both of them on my blog and then chose to go with 404 Notifier RSS option: the other options (email alerts and dashboard widget) triggered too much clutter.