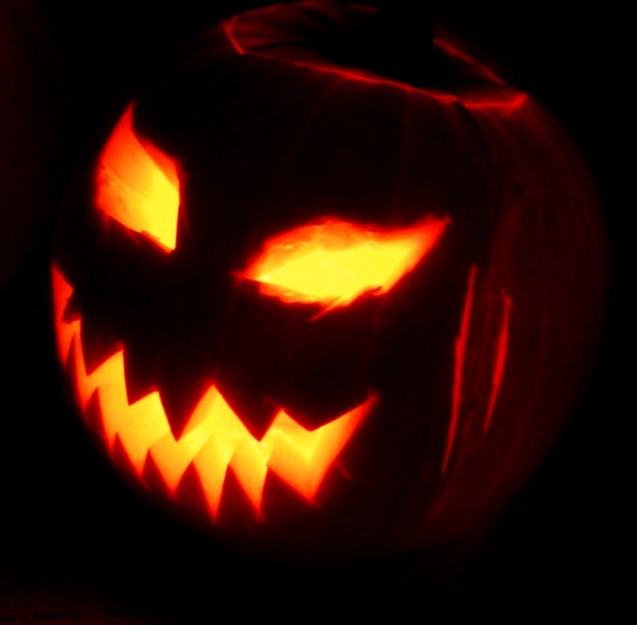 Just because you're too old to go trick or treating doesn't mean that you still can't enjoy Halloween! Maybe you're a parent, which means you have great excuse to dress-up and enjoy the festivities. Or perhaps you're attending a Halloween party, which also gives you reason to wear a costume. You could even be that person in your neighborhood that goes all out and creates the most frightening house on the block. Then again, you could just be that clown that gets a kick out of scaring others. Regardless, you're never really too old for Halloween and all of its hauntingly good times.
To help celebrate All Hallows Eve, here are 15 apps for either the iPhone or Android that will guarantee that October 31 will be a spooktacular and eerie day!
15. Trick or Tracker
If you're a parent this is an essential purchase. Trick or Tracker is an app which allows children to send their exact location to their parents according to previously set times. Also features a compass so that the little monsters won't get lost when returning home.
14. Halloween Alarm Clock
Are you dying to get your hands on an alarm clock specifically designed to wake the dead? If so, your journey has come to an end. You can spend your mornings waking up to the ghoulish sounds of a zombie, vampire, ghost, werewolf, witch or any of you favorite Halloween sounds with this Halloween Alarm Clock.
13. Carve-a-Pumpkin
Do you love carving pumpkins but hate the mess and potential of spilling a little blood? The Carve-a-Pumpkin app from Parents® magazine has got you covered. This app allows users to carve their own pumpkin and then share their creation with friends and family.
12. iMut8r
This App Store favorite morphs you into a number of frightening creatures such as zombies, werewolves, witches, etc., in HD clarity. A perfect app for those who were ever curious on how they would look as a vampire.
11. Halloween Party Soundboard
Halloween isn't the same without the haunting sounds of the undead or other creatures lurking in the night. But what about an app that features a delay? Just pick your timer, hide you phone, and let the scare tactics begin.
10. Free Halloween Sounds
The Free Halloween Sounds app is similar to the Halloween Party Soundboard app except that this is the version for iPhone users.
9. Pumpkin Ninja
This is a fun game where you're a ninja that must slash pumpkins as they appear. Does it get any better than that? Pumpkin Ninja is available in both iTunes and Amazon for Android owners.
8. ZombieSmash
This "Survival Comedy" game is a great way to rot away the time. Besides demolishing zombies, there's also boulders, asteroids, and other dangerous objects that prevent you from accomplishing the task at hand.
7. iDrakula
The innovative iDrakula app gives Bram Stoker's classic gothic vampire novel a modern retelling through modern techniques such as emails, text messages, web pages, and Twitter feeds.
6. Halloween Planner
Attempting to plan your Halloween activities can be a pain for busy people, what with work and all those other responsibilities. With the Halloween Planner you can easily plan spooktacular time.
5. True Ghost Stories From Around The World
Looking for an actual bone-chilling experience? Then this app will definitely deliver. True Ghost Stories From Around The World features haunting stories, photo, and videos from around the world.
4. Halloween Card Creator
Love greeting cards? The Halloween Card Creator app allows anyone to create spooky customizable cards that can be shared via email or Facebook.
3. Halloween!
This app delivers all your essential October 31 needs with trivia, soundboards, costume ideas, and even a countdown to the big day.
2. House of Horrors
The House of Horrors app features over one hundred full length classic horror films commercial free. Sounds like a horrifying experience!
1. HauntFinder
Halloween isn't the same without terrifying attractions. The nifty HauntFinder app will help you locate any haunted attraction within 200 miles of your location.
Hopefully you can grab these hauntingly fun Halloween apps to make your Halloween the spookiest around. And, whatever you do this October 31, be safe and take it easy on the candy. Eating a ton of sweets sounds good in theory, but trust us, you'll regret it later.
Image via Wikipedia Commons