Google has just compiled its 12th annual Zeitgeist — its list of top global trending searches for the year — and guess what? Somehow, the search term "Gangnam Style" didn't make it to the top of the pile.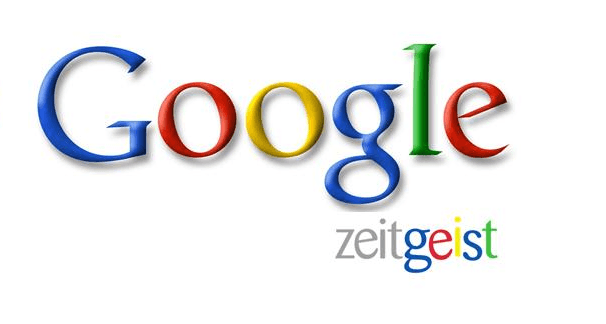 Instead, that honor goes to the late singer "Whitney Houston", who beat K-Pop star Psy's hit song down into second place as the most searched-for thing on the web this year, just ahead of "Hurricane Sandy" in third, and "iPad 3", which came in fourth.
Houston's untimely death last February resulted in an explosion of web users searching for information about her fate, and it seems that her popularity has endured throughout the remainder of the year.
"While there are perennial themes – 'what is love?' topped the list in ten countries – it's the unusual and surprising that caught our attention in 2012," explains Amit Singhal on the Google Blog.
Had Ms Houston not passed away, first place would have almost certainly belonged to "Gangnam Style", the global dance phenomenon which has attracted more than 930 million views on YouTube to become that site's most-watched video of all time.
"PSY's 'Gangnam Style' signature dance took the world by storm," added Singhal.
But our interests certainly weren't just limited to pop stars in 2012. Natural disasters are always a big hit on search engines whenever we're unfortunate enough to fall victim to them, as "Hurricane Sandy" illustrates by its third place rank. Meanwhile, the inclusion of "iPad 3" in the top four shows that no matter how many Android devices Samsung wheel into the stores, they'll probably never win over the legions of iOS devotees.
Google's Zeitgeist has been rolling out around this time each year ever since 2001, and gives us an array of insights into the biggest search trends around the globe.
The term "election 2012" was the third most-searched for trend in the United States after Whitney and Sandy. Sadly for our favorite rapper Psy, netizens in the US weren't 'quite' so impressed with the originality of his dance routines, as "Gangnam Style" slipped down to a lowly eighth place.
Events and people are the two categories that almost always top the list of trending searches, and so it's interesting to see that Princess Kate Middleton, aka the Duchess of Cambridge, featured highly in both of these lists. "Kate Middleton" was the second-most searched for person in 2012, whilst "Kate Middleton Pictures Released" (we're assuming the wedding photos and not the topless ones) came in second in the list of events.
Lastly, one new inclusion in Google's Zeitgeist this year is the list of top trending Google+ hashtags, which reveals that more than just a few people are in agreement with Google that the web should remain 'free and open'. The most popular hashtag this year was "#SOPA", followed by the slightly unoriginal "#Awesome", with "#Sandy" once again rearing its ugly head in third place.
Image credits: Whitney Houston, by asterix61 via flickr.com, 'Gangnam Style' by KOREA.NET – Official page of the Republic of Korea via flickr.com, and Hurricane Sandy by Mechanik via Fotolia.com