Live-streaming to Twitter is a total game-changer for connecting brands and consumers, which is why Meerkat was so popular at the 2015 South by Southwest Interactive Festival. But while Meerkat may have nabbed the headlines, there are a slew of new apps on the market that can change the way you run your business, from apps that help you debug your new website to apps that can tell you exactly where your last customer came from.
Here are 11 apps chosen by some of the most successful entrepreneurs to help you reinvent the way you do business and communicate with your audience.
Yozio

I've been reading a lot about Yozio, the Oakland-based app. It should be the first app that entrepreneurs look into, because it was specifically designed for them to know where their users and customers are coming from. This is the very definition of "brands communicating with their audience," strengthening our understanding of them, so we may proceed wisely with how we engage.
– Rob Fulton, Audio Luminaries
LINE

LINE is already the "big thing" in many overseas markets (especially Japan — it's all that matters in digital marketing there), and I see it making huge waves in more markets over the next 12 months. It's the only messenger app that's really set up to let brands and public figures easily communicate with a large audience, and that's why it's going to win.
Lookback

Although still in beta, this app is going to be THE preferred tool for de-bugging sites. In two taps, Lookback can track in real-time a user's screen and face, showcasing what issues the user is facing, as well as how their facial responses indicate confusion, delight and so forth.
– Beck Bamberger, BAM Communications
We&Co

We&Co will revolutionize how people interact with brands by giving them the opportunity to check in and report positive customer experiences specific to each employee of the business. Customers will show retail stores, restaurants, and bars who their most valuable employees are in real-time. This will bring customer communities together in new ways and help individual employees shine.
Cyber Dust

I was sold on Cyber Dust the day I heard about it: "Every spoken word isn't recorded. Why should your texts be?" This is great for growing brands. You can mess up, and it's not on the Internet forever! I love that brands can express more of what they are with less restraint. Many brands are almost too accountable for their actions, and this app gives them a means to share more. Dust on.
– Anthony Johnson, American Injury Attorney Group
Periscope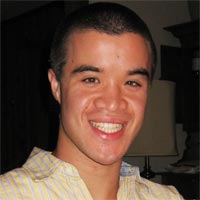 While similar to Meerkat, Periscope is a little more interactive (you can "heart" streamers), and you can save streams to be replayed for up to one day after filming. I believe Periscope will build on this interactivity, eventually allowing users to leave comments on streams and streamers.
– Andrew Schrage, Money Crashers Personal Finance
Vine

Vine allows companies to creatively produce short videos and accomplish anything from promoting campaigns to showcasing DIY tips and engaging with their followers like never before. And, with a six-second limitation per video, brands have just enough time to grab their audience's attention and get their most important points across.
Yik Yak

Yik Yak is location first, anonymity second. It is not about sharing gossip but about creating instant community. Communities matter for brands, especially when technology can bring people together to connect in real-life. Yik Yak excels at using technology to fuel offline engagement around local moments.
PopularPays

PopularPays incorporates your Instagram with marketing strategies. It allows Instagram users to leverage the amount of followers they have for goods and services. Companies target users with over 500 followers to market their product and promote their brand. In exchange for his or her endorsement, the Instagram user can do a "swap" for the items or services from the company.
Venmo and Payso

Imagine if your favorite brands sent you free cash via text for being a loyal customer or for sharing your love of their product on social media. Instead of simply saying "thanks," brands can leverage mobile payment apps like Venmo or Payso to show their appreciation.
Nexmo

Chat apps represent an enormous potential for brands to engage with consumers on the channel they prefer to use for one-to-one communication. By connecting brand conversations with the appropriate chat app for each user in real-time, Nexmo will make communication between brands and consumers more genuine and personalized. People don't like generic brand messaging anymore, and Nexmo capitalizes on that.
Featured Image: LDprod via Shutterstock