Slack is a a real-time messaging app. It is a $3 billion start-up based out of San Francisco that has created a top-of-the-line chat platform. It's has become one of the most simple and effective methods to build an online community.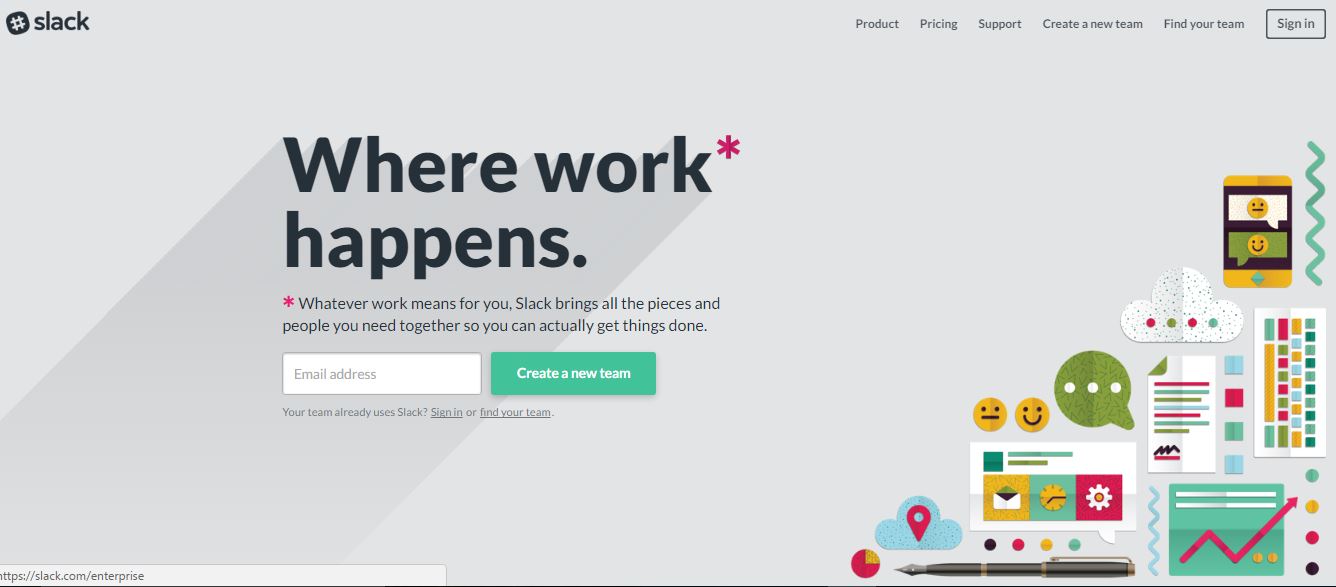 You can chat and share about anything including files, photos, emojis, videos, etc.
The team orientation aspect of Slack makes the platform a natural, organic tool for building a community, similar to LinkedIn and other platforms out there. Other advantages? It's free.
Let's Dive Into a Few Ways Slack Can Be Used for Community Building
Outline who the moderators are early on. This will help to ensure a professional community "code of conduct" is established.
Slack mainly functions as an invite-only platform. Invite a smaller group to test the platform first. This way, you can work out any kinks that you may discover and gain more insight into how to most effectively and efficiently use the platform.
As you grow the number of team members using the platform, make sure they are aware that the sign-up process is simple, only taking a minute or two.
Create a public channel that allows all members to share information with little to no effort required. This should be centered around a broad topic in which all team members will most likely have an interest to encourage engagement.
If you need an alternative to a public channel, you can either create private channels or direct message others. When you need to get in touch with one person, or a smaller group of people, you have the option to direct message them and not the entire team. This is ideal when working with a smaller group and a specific project. Slack allows up to eight individuals to be in these groups.
Apply the KISS (keep it simple, stupid) way of thinking when it comes to communication. Simply explain what action you want someone to do. "Start here," "View this," or "Provide feedback on this."
Utilize the "star" functionality to prioritize discussions. This will move them to the top:
When a new member joins Slack, it is worth @mentioning them with a brief so they feel inclined to write something back and start a productive conversation.
Along with @mentioning someone's name to get their attention, you can call out team members on a specific channel by using @channel. Do this in a sparing and intelligent way though, as you don't want to create unnecessary noise.
Utilize app integrations based on your purposes. Pull in stats from a Google Analytics account, social tweets, etc. Choose these carefully because you only get ten. Try out an app first in a private channel to determine whether it is worthwhile making it public across the team.
Encourage Others to Use Slack…If It's the Right Fit
Share important Slack conversations via email so that team members can see that worthwhile discussions are occurring on the platform, and everyone gets a solid case of FOMO. Slack has very useful ways to manage conversations and notifications that can help cut off any unwanted noise on the platform or prioritize conversations.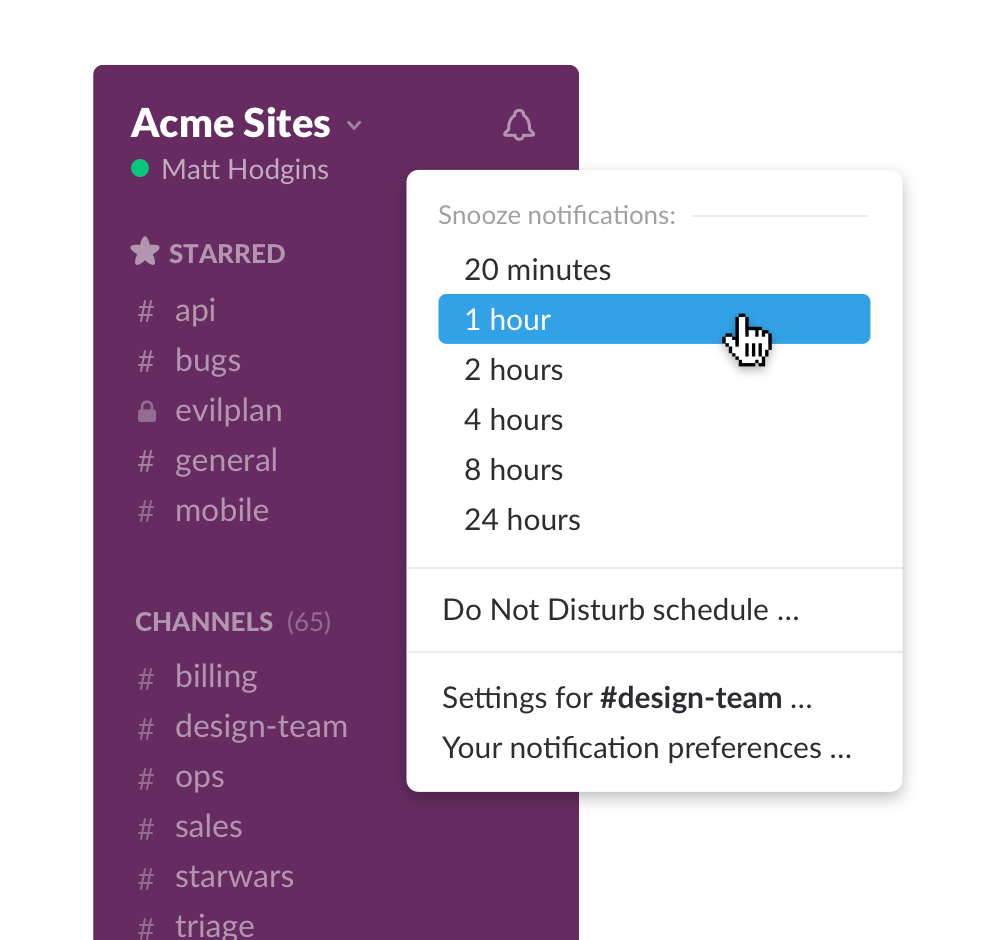 On the flip side, in addition to internal community building, Slack can potentially pose as a great opportunity for your own business. However, only promote your business when it makes sense. Is there a chat out there about businesses looking for advice on how behind they are regarding mobile site optimization? Join a conversation on how you can help. It's a potential opportunity to develop substantial connections with qualified leads by simply chatting about topics or problems in which you both find relevant.
Peter Levels with NomadList was an early adapter of this. He utilized Slack as a social platform to connect with users. He created channels that spoke to what a nomad would be interested in — that of locations and needed skills. A landing page on his company's website was created and launched, with an easy method for users to join.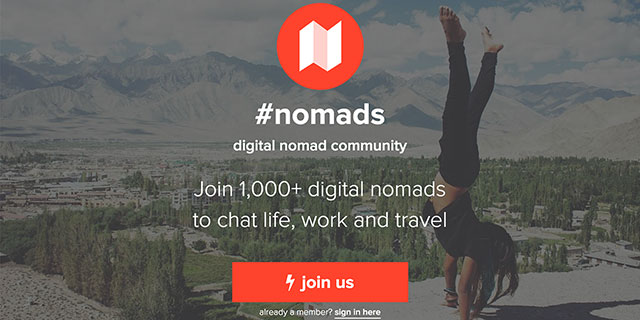 It should be noted that Slack is an invite-only platform, so attracting new users or potential leads at scale can be difficult. There are currently some workarounds out there, including using Typeform to automatically invite users.
Other tips to grow a channel for business purposes? Reach out to influencers. Create a list and when you have identified these individuals, reach out with LinkedIn, Twitter, etc. to see if they would be interested in joining your Slack community. For example, check out the below tweet:
Do you work in #SEO? Join SEO Professionals, the open Slack community for those involved in the organic side of digital marketing!
Like any tool out there, Slack has its pros and cons, and limitations and benefits. Don't try to implement a tool just because it is a new, innovative idea. First figure out if it is right for your team structure and/or business and makes sense for your company. The tool can potentially help increase communication across teams in an effective and innovative way, if it's the right fit.
Image Credits
Featured Image: TPOphoto/DepositPhotos
In-post Images: Screenshots by Natalie Hoben. Taken February 2017.