It can be hard to show clients value from your SEO campaigns because like in any service-based industry, it is not a tangible product. So over the years of working with clients and managing their search engine optimization strategies, I have come up with some ways to help show value and make SEO feel tangible to the client.
Daily Status Logs
Giving a client access to a project management tool like Basecamp, will allow you to have a central hub for everyone to view daily updates with a clients account. Personally anything that is related to the project I will add to their account. Things like meeting recaps, on-page & off-page changes, specific milestones, goals, and upcoming events. It can also prove to the client that you have been actively working on their account.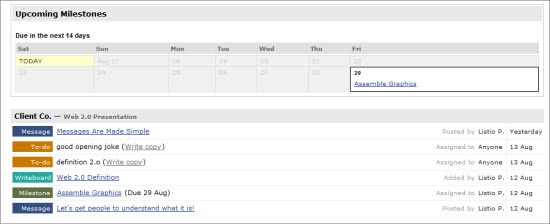 Daily Traffic Report
Your daily traffic reports are probably the most obvious reports. If you notice that your site traffic is consistently improving, you can probably equate that to your SEO efforts. Of course if the client is doing other forms of marketing it can skew the numbers a bit.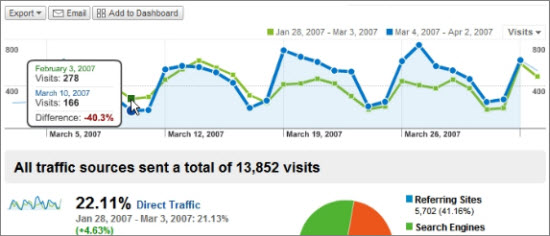 Organic Search Engine Referral Traffic
Taking your daily traffic report one step further is to segment the traffic by search engine referral. Showing a comparison between last month and the currents month organic search engine traffic will help justify your SEO efforts.

Engagement Reports
If part of your SEO strategy involves improving the usability and site structure of the website, it will be important to pay attention to site engagement goals.Pulling data like time on site, bounce rates, and conversion rates per page will help prove if your design changes have been successful. Also using a testing and optimization tool like the Google Website Optimizer will also help show positive/negative results for your a/b or multivariate tests.

Rankings Reports
I don't like to get hung up on rankings for keywords, but clients love these reports. Showing an updated ranking report on a monthly basis can show your improvements in the natural search results. Using ranking software like Rank Tracker can help automate the task of pulling these reports.
Link Building Report
Keeping a spreadsheet of the links you have requested and gained will show clients that you have been researching the proper industry relate sites to gain relevant links. Even if you do not acquire a link from a website, it will still show that you reached out to these sites and have been actively trying to gain new links.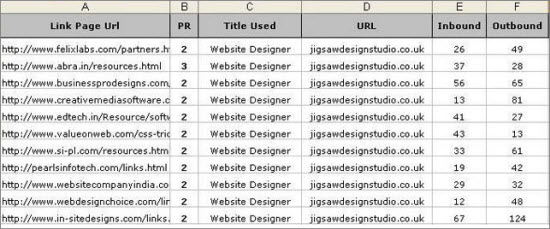 Brand Mentionings
Social media monitoring of your brand on a daily/weekly/monthly basis is more of a way to show value for a social media campaign, however it is still relevant to SEO. If you are gaining more visibility in the search engines, your brand is being exposed to a larger audience. In turn your brand will probably be discussed or mentioned more often because of your SEO efforts.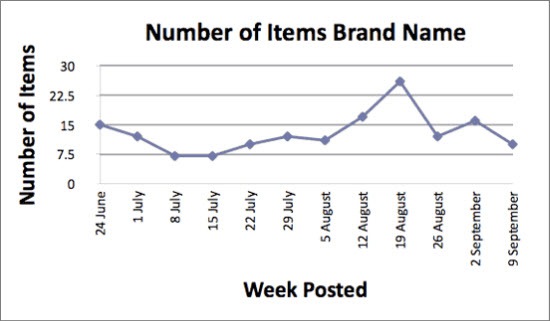 Conversions Rate Report
More relevant to e-commerce sites, but can also be used for any site that have a key action they want to track, conversion rate reports can help show value with your SEO. Again, if you have done any design related changes to the site, it will be important to see how that impacts your conversion rate. Conversion rates also relate to your keyword research and if you are driving the right type of traffic to the website.

Monthly Review Meetings
Just keeping in touch with your client on a regular basis will help establish the relationship and build trust. Taking the time to explain these reports, recap what you worked on that month, and gaining feedback from the client will help justify your campaign.

Revenue Figures
Ultimately your SEO efforts are successful if the client can see value from their bottom line. Requesting revenue and sales figures can help correlate if the increase in rankings and traffic is leading to more sales.Looking at revenue figures and your SEO actions side-by-side can show which SEO tactics led to sales and inquiries.That is why keeping a detailed account of what you have done each month and how it relates to revenue can help you to show value to your client.