Sally works in sales. Ben works in customer support. Sayeed works in app development. Dana works in IT. Jerome works in marketing. Malek works in PR. What do all of these things have in common? If they aren't collaborating, not a whole lot.
A study has shown that 39% of employees don't believe they collaborate enough within their own company. You can bet if they went to higher-ups, the number would probably be a lot higher. Collaboration is an asset, and yet one that is poorly utilized, and sometimes completely ignored.
Whether it is making projects run more smoothly, getting everyone on the same page, or promoting a healthy company culture, collaborating is important. Here are ten tools to help your team do it better when it comes to marketing (something that everyone who works for your brand should be taking part in).
Cyfe
Are you wanting to combine all of your team's efforts into one place where they can see the results? Most tools like that are only partial, or really difficult to use and read. But this one is the best you can find.
Cyfe works by allowing you to customize widgets dedicated to different parts of your business, for example one for monitoring social analytics, and another for sales. You make as many as you like, and your team can collaborate from there.
It is the most thorough all in one business tool around, and a must have for anyone who runs a brand. Best of all, their premium service is only $19. So if you are on a tight budget, it is very accessible. Even their free version has a lot of features.
Slack
Slack has been growing by leaps and bounds over the last couple of years, and quickly become a founder's favorite among startups. It is a team management platform where you set channels all connected under the same network. Then you invite people in, or open it to whoever joined up through their account.
You can make restricted channels for only some groups, or to chat with managers and supervisors. It keeps everyone on the same page, makes communication easy, and can be accessed from any device, anywhere.
It can get a little cluttered sometimes if you are especially active, but the settings give every member of the team the ability to set their parameters and take part as much or as little as they like, without losing out on information passing through the grapevine.
Drumup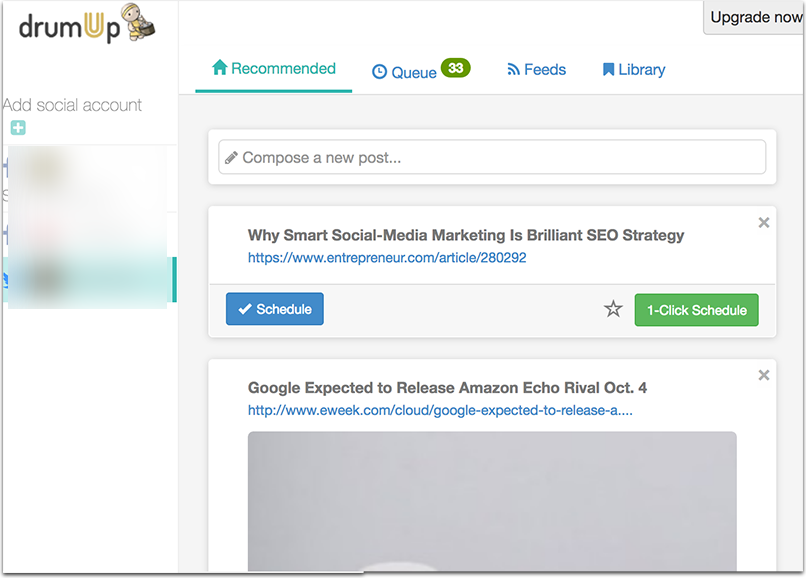 Drumup is a social media sharing app that has recently launched its employee advocacy program allowing you to broadcast your company content and updates to your employees for them to easily schedule them to their favorite social media channels.
It also makes it easy to automate scheduling updates from your corporate blog. You can also set up internal contests to award the most active employees who spread the word about your company.
ClickMeeting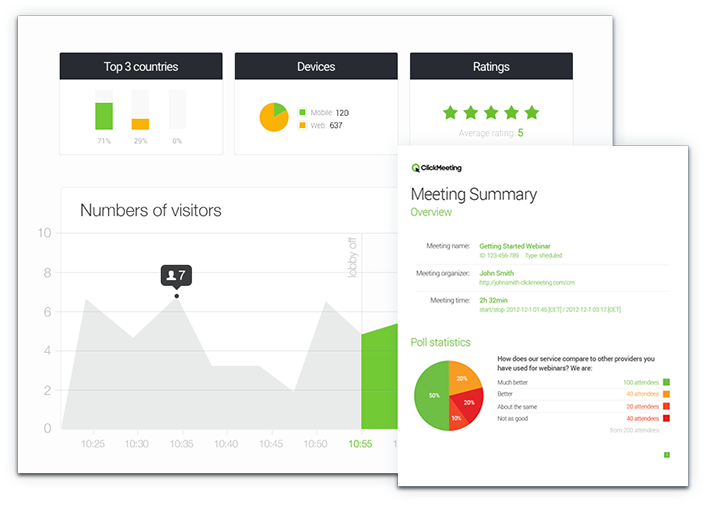 ClickMeeting makes meeting remotely a lot easier. Create a meeting room and allow people to call in and video chat anytime. You can also hold whole webinars or mass meetings, which makes it awesome for conferences and floor events.
Use it to train team members, or welcome new people who have just joined up. You can even invite in customers to offer face-to-face support.
Salemate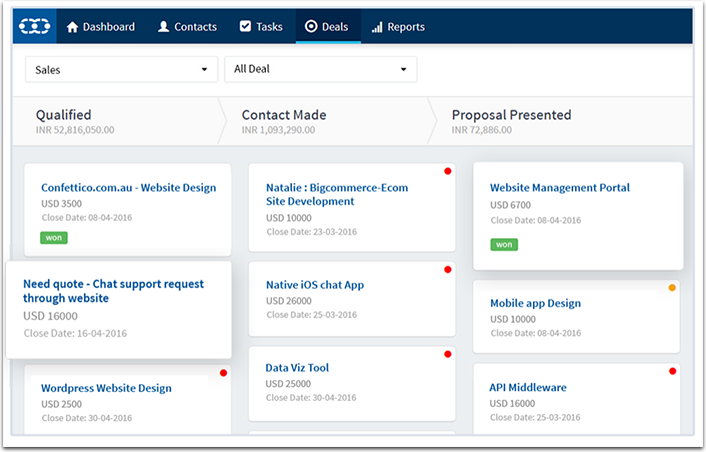 Originally meant for the sales team management, Salesmate can connect the whole team around the sales process. Through its pipeline feature, it helps you better understand when and why you lose leads and where the sales process should be optimized. It also saves time by helping you collect and aggregate lead contact information.
Surprisingly affordable, this tool offers you all the features to handle conversion process across multiple departments.
Google Drive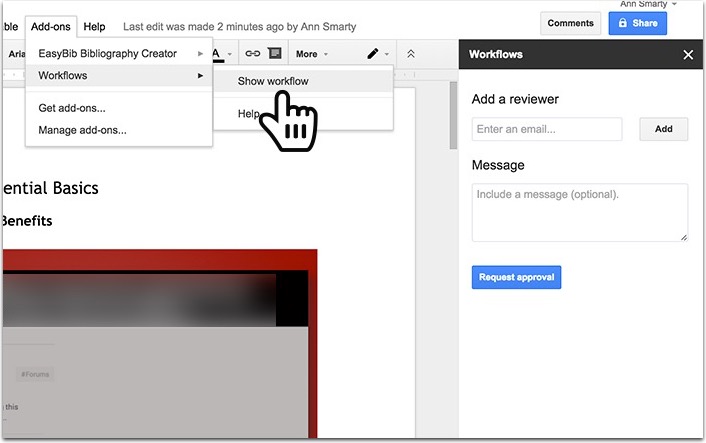 Everyone knows Google Drive, and you probably use it for at least one purpose. It remains the best free option for sharing content, ideas, spreadsheets, and chatting as you work while leaving a communication trail, especially with a ton of available add-ons.
It is the last that most people find so helpful; every time a change is made it gives a note in the history, and you can go back to former versions of any document, no matter how much it has been altered, over any amount of time.
Join.me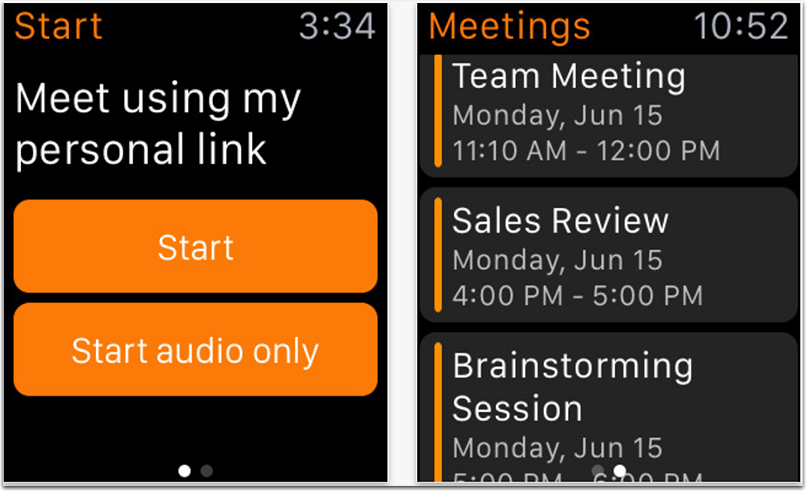 Join.me is a meeting app that is much quicker than ClickMeeting or Hangouts On Air. You can share your screen and take remote access, which are musts for training purposes, and great for showing new marketing tools or tasks that other team members might not understand.
Why would you just explain something if you can show it in real-time, and give team members a direct tutorial where they can ask questions live?
Evernote
Evernote has been around for ages, and it has only improved in that time. It is now one of the best collaboration tools to ever exist, providing ways to share files, links, content, communicate, and even draw and sketch.
If you don't have an Evernote account you are really missing out. Especially since it has API that makes it compatible with dozens of other programs for increased productivity. Next to Google Drive, it is the most must-have tool on this list, and also the most likely to already be installed and used.
Trello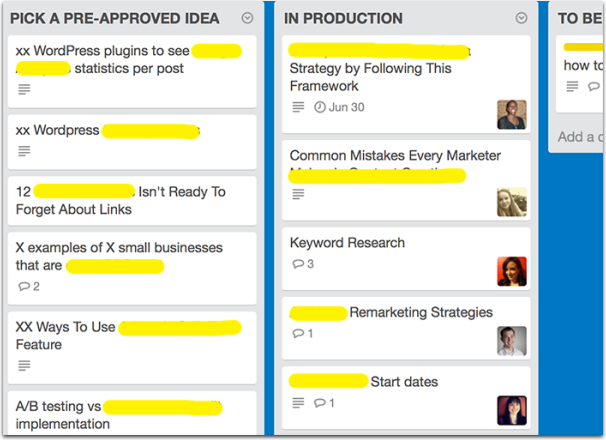 Trello is another project management tool, which are a dime a dozen on the web these days. But I am an unrepentant fangirl of the service, and use it for both professional and personal projects.
You create a category and then add in cards underneath. These could be for tasks, notes, or anything else. I have used it many times with teams to work on feedback and suggestions, give out assignments, put two teams into a single group to collaborate, and even created roadmaps for startups so customers could see the changing face of a brand, and the future of a product.
Brightpod
Tracking progress on a team project can be daunting. Brightpod works by allowing you to watch in real-time as tasks are performed, and helps your team manage their time better while they move forward.
Plan projects, manage workflows, and keep your marketing in tip-top shape no matter how many people are working on it. It is a tad bit on the pricy side if you are going with a full agency plan, but worth it if you are really serious about better management of your marketing campaigns.
A research report by ESI states that ~81% of employees need help with communication skills, ~47% need help with critical thinking skills and half of teams need help with leadership skills. In-team collaboration is likely to be your answer to growth. It's the answer to nurturing creative environment and coming up with unique marketing ideas.
Have a tool that you think should be on this list? Let us know in the comments!
All the screenshots were created by the author October 2016
Featured Image: Deposit Photos: Rawpixel