If you were to ask me what the biggest let down in the local search industry was a year ago, I would have answered without hesitation…..tools. There are PPC tools, SEO tools, Social Media tools, and even construction tools… but local search seems to have been the fat kid picked last in gym class.
That being said, Local search got a bit more popular & over the last year there was some pretty cool tools that made their way into the local search space. On top of that, since the Oct 27th Algoween Update, there seems to be a lot more coming. Here is a current list of local search tools that I simply can't live without.
Citation Building/Tracking
1.WhiteSpark Local Citation Finder

This powerful tool queries Google for citation sources (business name, address, and phone number mentions) across deep Google search results and a list of competitors. You can even store your searches and check off citations as your build them.
2. SeOverflow Local Search Tool Kit

The Local Search Tool Kit dives into Places Page data to give you the exact citations that your competitors have, review counts, and a lot of other data for comparison across the top 7 listings. It's a great way to see the citation list that has definitely been nabbed by Google as a trust source. This is also the bomb diggity for checking out competitors on a key phrase.

While not a tool you would expect, the search results give you a great citation source for tracking your own business data. You can see what citation sources have been indexed in Google (and which ones are the most authoritative) by doing a custom NAP search using Parenthesis and plus signs (p.s. Parenthesis and Plus Signs would make an awesome band name if anyone is looking).
Review Monitoring and Posting
4. MyReviewsPage.com

Yup…Monitor the reviews being left about your client/company on the major review engines. While Google can scrap most of them, you can see it before they do. Email updates and an easy user interface + a wordpress plug in. Doesn't get much better for SMB reputation management thanks to Don Campbell.

David Mihm's Getlisted.org has been the biggest tool in local search. The company has gone beyond just an application, and has become a conference series for training SMB's across the US. Getlisted.org's tool will walk a person through the entire listing process from claiming major profiles on Google, Bing, Yahoo, to monitoring reviews left about the company. This is a great one-stop-shop for a local business looking to get their feet wet in local search. Just make sure you hit up a Local University Event while your at it.
6. ReviewBiz

This tool from BrightLocal.com makes navigation to the multiple places for customers to leave reviews a breeze. Simply choose the review sites you want your drop down button to include and set it to display your business page. BrightLocal has a slew of tools coming out over the coming months and I have to say that they are going to be a company to watch in the local search tool space. Great ideas, and great design. A deadly combination.
GEO-Tagging Tools
7. Geo Sitemap and KML Generator

Keyhole Markup Language is the way to speak local to search engines and nothing speaks trusts like KML data. Couple that with a geo-sitemap pointing to the file and you have the ability to point search engines to your exact location and build some major trust/prominence. While coding this yourself would be a nightmare, this tool is a very easy 3 step process.
8. Paneramio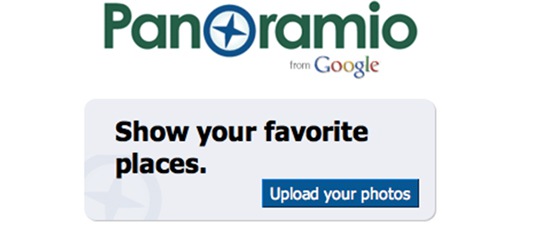 Geo-Tagged images will continue to be a growing user-generated field of local search and right now Google scraps Panoramio pictures for Places profiles. Hmmm…. I wonder why.
Google Places and Maps Tracking Tools
9. MapTracker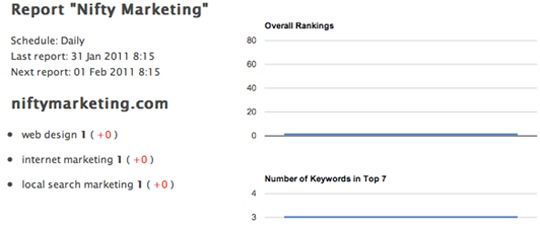 Yes. This is my own tool that tracks Map rankings up to 70 positions deep. You can track generic keywords based on a location or location + generic words. The tool is built for search marketers who want to be able to get quick email reports of ranking movement daily, weekly, or monthly and the dashboard gives a quick overview of your average ranking position and how many keywords are in the top 7 listings. It is free, I am proud, and it is my first attempt into the world of tool building.
10. AuthorityLabs

AuthorityLabs is the best quick access, at a glace, SEO Keyword Rank Tracking system I know of. It works perfect for taking a daily look across a mass amount of domains. What A.L. does that many SEO tools need to do is add elements of universal search. While AuthoirtyLabs doesn't go to deep into local search rankings, they will display a map symbol on keywords that bring up a 7 pack, and also give you the local pin letter position you are in. While I would like to see this tool expand for more local search information, it is a great start and a great tool that I use a lot.
I would like to mention that there are a couple other rank tracking tools on the way but I don't think they are in a position to be mentioned. So stay tuned and start putting some pressure on tools developers to keep pumping out local tools.